Older Trump Voters Abandoning GOP
@KailiJoy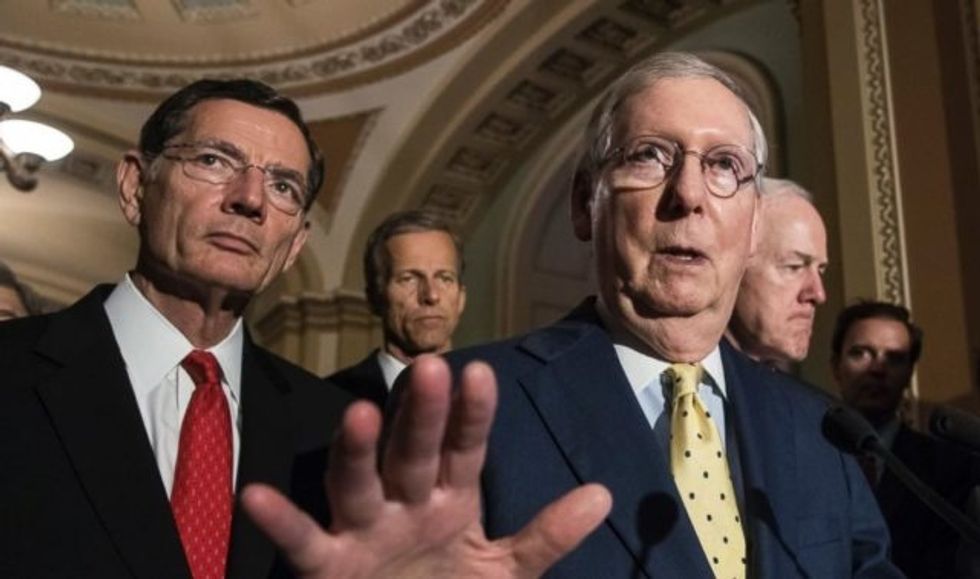 Reprinted with permission from Shareblue.com
Republican prospects this November are so bad that some are already writing off the House and worrying about trying to hold on to the Senate.
And now there's more evidence of trouble ahead: Their base of older, educated white voters is abandoning them.
A new Reuters poll shows a stunning 12-point swing, which Reuters calls "one of the largest shifts in support toward Democrats" in the past two years. And it's not as if there are large untapped demographics where Republicans could make up the difference.
The main reason these voters are fleeing to Democrats? Health care. Multiple polls, including Reuters, show it's the top concern for voters this election. And the GOP's continued war on health care is driving those voters straight into the arms of Democrats.
Nevada Sen. Dean Heller, for example, is still threatening to repeal Obamacare if his party can hold or grow its majority. But that isn't what voters want. Obamacare is more popular than ever — far more than the GOP itself.
Even without managing to repeal Obamacare, Trump and Republicans have been steadily trying to sabotage it out of existence. Those efforts are hiking up drug prices and premiums for the very voters who are turning away from the GOP.
No wonder voters don't trust them to handle their health care.
Then there's Trump's one-man trade war that will hurt farmers and their families in critical states he carried in 2016. While some of those voters who supported Trump are expressing their concern, Trump let them know last week he couldn't care less.
"I'm not saying there won't be a little pain," he said, "but the market's gone up 40 percent, 42 percent, so we might lose a little bit of it, but we're going to have a much stronger country when we're finished."
That's unlikely to be of much comfort to the farmers who will feel that pain he so easily shrugged off.
Since Trump took office, Republicans have been losing seats in deep red districts that were once so safe, Democrats often didn't bother competing at all. Now, however, the GOP can take nothing for granted.
"The real core for the Republicans is white, older white, and if they're losing ground there, they're going to have a tsunami," said political scientist Larry Sabato. "If that continues to November, they're toast."
The GOP is fighting for policies their own base doesn't want. And the party shows no sign of reversing course. Which means the very people who put them in power are about to throw them out.