'Sick Of Him': Trump Losing Key Voter Bloc In Florida
@AlterNet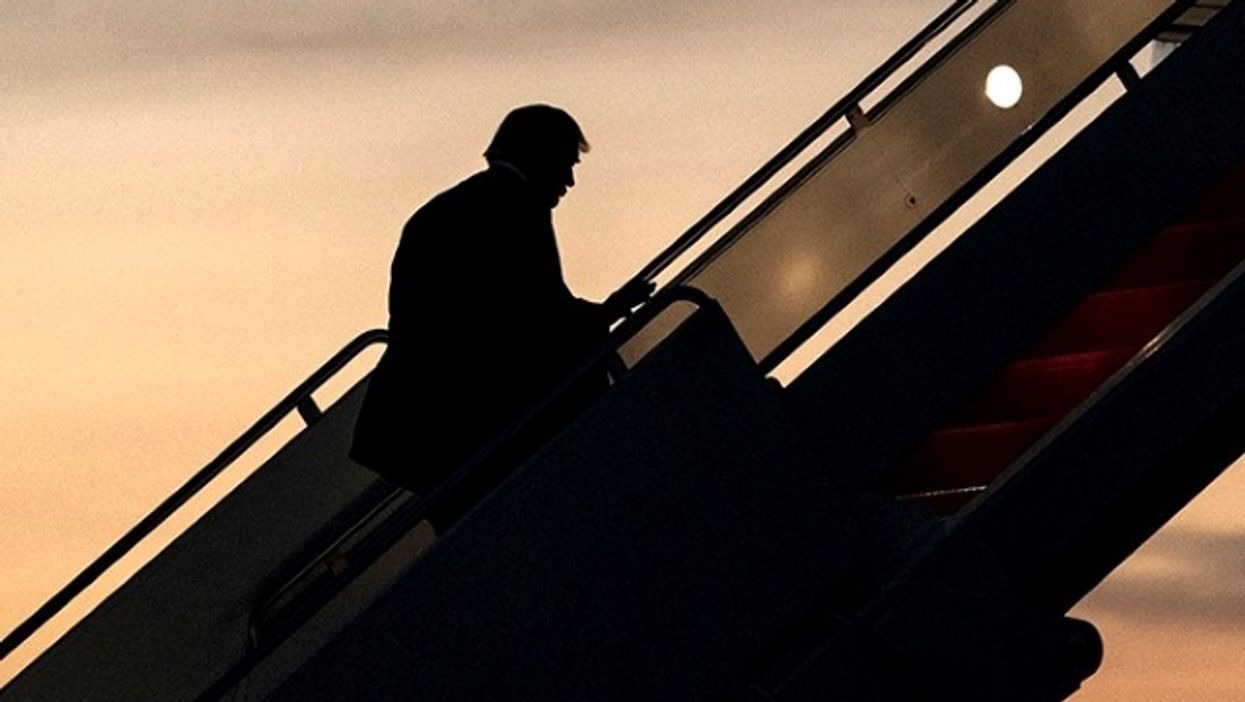 Official White House Photo by Joyce N. Boghosian
Reprinted with permission from Alternet
Florida senior residents have been reliable Republican voters for decades, but it looks like their political impact could shift in the upcoming 2020 election.
As Election Day approaches, Florida is becoming a major focal point. President Donald Trump is facing more of an uphill battle with maintaining the support of senior voters due to his handling of critical issues over the last several months. Several seniors, including some who voted for Trump in 2016, have explained why he will not receive their support in the November election.
---
"He just lies about everything," said Joy Solomon, a 65-year-old Boca Raton resident who voted for Trump in 2016 largely because her husband supported him. Now, they've both distanced from the embattled president.
According to Soloman, Trump's handling of the coronavirus and his stance on masks was unsettling.
"I really got sick of him when he did not wear a mask, and he took the control totally away from the governors. It was a very bad situation," she said. "I want this place to come back to some sense of normalcy."
New poll results suggest trouble may lie ahead for Trump where the state of Florida is concerned. In the United States' largest swing state, senior voters made up 30% of the state's vote in the 2016 presidential election and Trump benefited from that percentage, according to Politico.
"Republicans have had a varying double-digit margin with 65-plus voters in recent statewide races at the top of the ticket," said David Johnson, a Republican consultant in Florida. "It's an age gap with younger voters that statewide Republicans have had to address both now and in the future."
However, recent poll results suggest Trump's cushion with Florida's senior citizen voters is thinning at an accelerated pace.
A September poll from AARP signals a one-point lead for Biden with voters over the age of 65, even within the survey's margin of error. This month, Monmouth also released a poll that indicated just a two-point lead for Trump with voters over 65, within the margin of error.
However, Biden's projected thin lead is still concerning for some pollsters. Ryan Tyson, a Florida Republican pollster, discussed Biden's lead as he noted some similarities he saw when Hillary Clinton was in his position back in 2016.
"Biden might be doing a point or two better than Hillary Clinton did in 2016," Tyson said of the presidential race to secure the vote for Florida's seniors. "But he is hitting the same ceiling with white voters that Hillary Clinton and [2016 Democratic gubernatorial candidate] Andrew Gillum did. If Democrats figure that out, they win the state. But they have not."