On CBS, 'Dr. Phil' Show Now Promotes Far-Right Hate And Disinformation
@lawton_sophie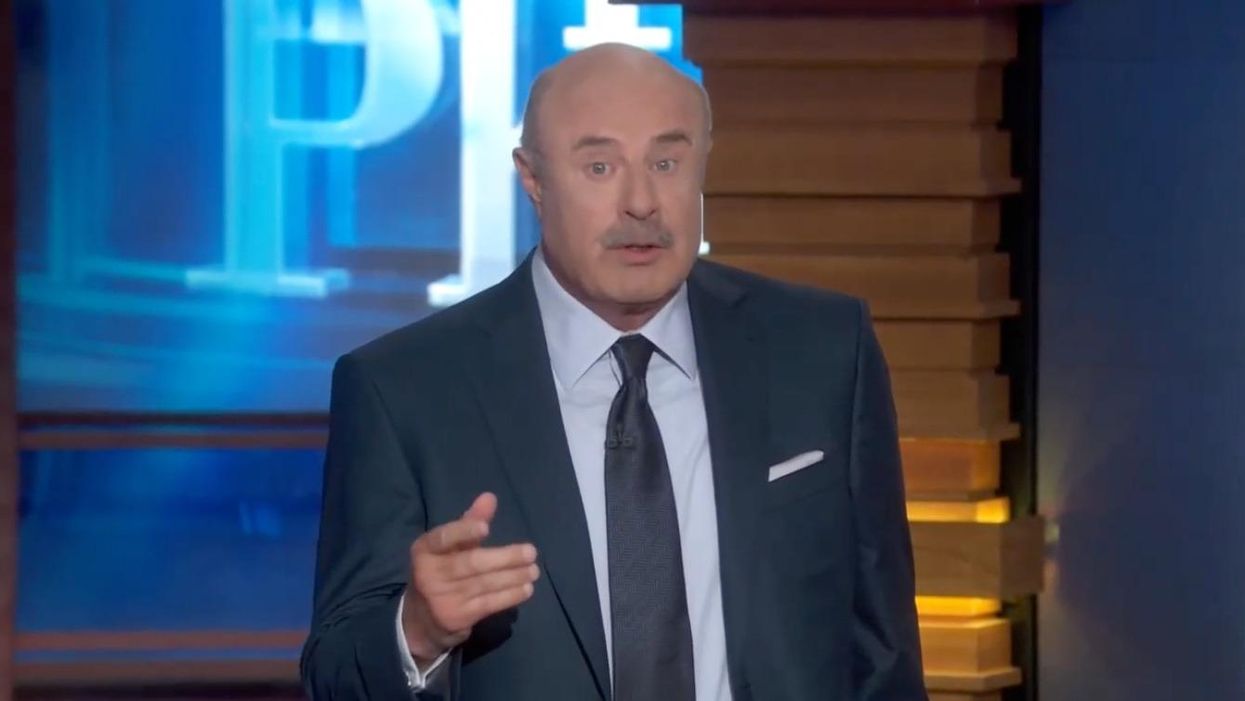 Youtube Screenshot
The newest season of CBS' Dr. Phil has regularly featured right-wing personalities, including anti-abortion activists, Fox News and PragerU personalities, and members of far-right student and parent groups, giving them platforms to share misinformation and hate.
This trend appears to be a distinct turn for the show in contrast to the previous season. Dr. Phil now tackles conservative culture war issues like critical race theory, transgender athletes, "cancel culture," cultural appropriation, and abortion.
During the previous season that began in September 2021, the first 25 episodes included 15 episodes on personal family stories, 8 on true crime, and just 2 focused on societal topics described as being "in the news": "dynamic" seniors and bad flying experiences. Of the first 25 episodes of the current season, 24 have focused on general societal topics, with only one true crime-focused episode and no episodes surrounding personal conflicts.
Season 20 did include two appearances from particularly bigoted right-wing media personalities. Matt Walsh of The Daily Wire appeared in an episode in January focused on nonbinary and transgender identity. Right-wing media used the episode to spread hate against nonbinary and transgender people online, and it has since been erased from Hulu, Dr. Phil's site, and YouTube. And right-wing troll James Lindsay appeared in January 2022 to discuss critical race theory in schools, comparing it to neo-Marxism.
These types of guests are now commonplace. In many instances, host Phil McGraw does not provide background on the groups his guests represent.
One of the show's newest episodes, which tackled supposed cancel culture and featured Fox News personality Tomi Lahren, caught the attention of her employer, with McGraw making an appearance on Hannity to discuss it. McGraw cited a statistic from libertarian think tank the CATO Institute that "almost two-thirds of Americans are afraid to speak out for fear that they will say something they shouldn't say" and ended his interview saying, "We don't have to get offended every time we have the chance to be offended."
Here are a number of the many appearances by right-wing influencers in 2022:
Anti-abortion activist Lila Rose appeared as a guest during the September 12 episode, titled "Carry to Bury: The Abortion Debate." Rose, the founder of the anti-abortion group Live Action, argued with an audience member, calling abortion "the intentional destruction of an innocent human life." Rose also falsely stated that "abortion is devastating to women's mental health" though data shows restricting access to abortion is more likely to cause mental health issues in women.
Justice and another member of Moms for Liberty, Quisha King, also appeared on the show in January 2022 in an episode focused on critical race theory. The show described Justice and King as believing "CRT is being taught in K-12 schools and is poisoning the minds of their children."
McGraw has occasionally platformed well-known right-wing figures on his show in the past. In February 2019, far-right extremists Ben Shapiro and Andy Ngo made appearances on an episode about Jussie Smollet lying about being a victim of a hate crime. During the episode, Shapiro claimed the mainstream media refused to cover hate crimes not committed by white supremacists because they don't fit their narrative. Shapiro appeared on Dr. Philagain in March of 2019 to promote his book, The Right Side of History: How Reason and Moral Purpose Made the West Great, which McGraw called "very well done."
In October of this year Dr. Phil was the second most-watched talk show in the US, just behind Live with Kelly and Ryan. Last season the show averaged 2.405 million viewers nationwide during the 2021-2022 TV season.
Reprinted with permission from Media Matters.