On His Way Out, Scott Walker Scorns Wisconsin Voters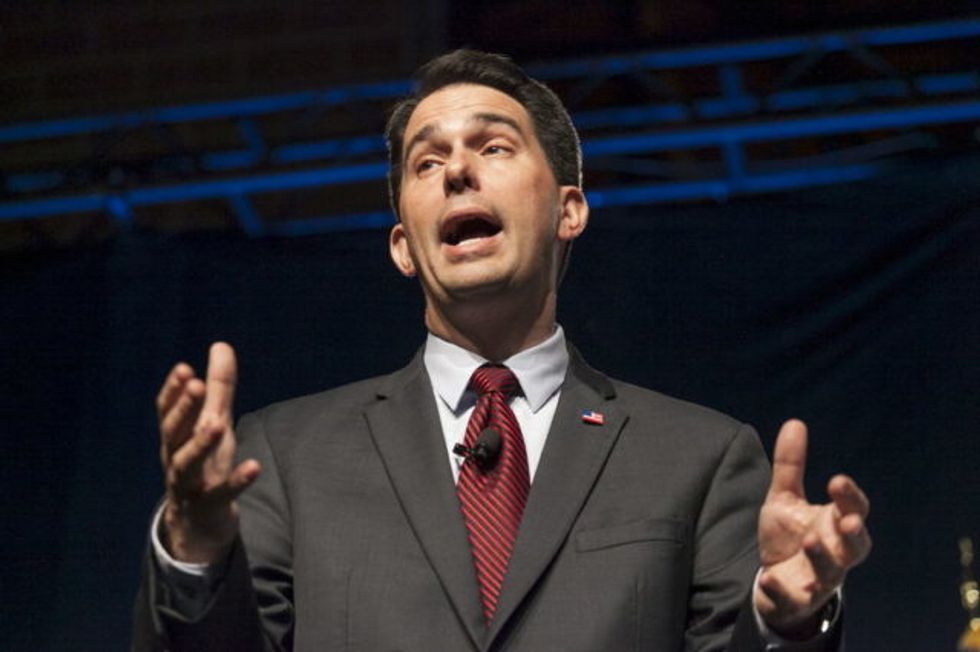 Reprinted with permission from Shareblue.
Wisconsin Gov. Scott Walker just signed legislation that will strip power from the Democrat who unseated him in the recent election.
On Friday, Walker signed an undemocratic bill that had been jammed through by his allies in the Republican-led Assembly.
The new measures will give the Legislature, not the governor, control over the state's economic development agency; limit early voting to give Republicans an advantage on election days; and strip other powers from the state attorney general, an office that also flipped from Republican to Democrat.
Crucially, the new law will prevent Democratic governor-elect Tony Evers from ending Walker's war on Obamacare. Evers won't be able to withdraw Wisconsin from a major lawsuit attacking the health care law.
Evers slammed the power grab in a statement.
"Today, Governor Walker chose to ignore and override the will of the people of Wisconsin," Evers said. "This will no doubt be his legacy."
Before signing the bills, Walker made excuses on Facebook for supporting the extreme legislation, and laughably asserted that the change was really about increasing "transparency" and "accountability."
Walker has held his position since January of 2011. If he really thought that curtailing the governor's powers was necessary to ensure transparency and accountability, perhaps he should have done something about it earlier in his eight-year tenure.
Voters in Wisconsin sent a clear message on Election Day rejecting Walker and his approach to leadership. Walker and his party reacted like sore losers by manipulating the laws to weaken the effects of the election.
Other Republicans across the country are following the same pattern. In Michigan and Florida, Republican lawmakers are doing the best that they can to thwart the will of the voters and keep their party in power and control.
Republicans are losing elections, but they're refusing to get the message voters are clearly sending. Instead, they're stealing power and subverting democracy.
Published with permission of The American Independent.