In Open Congressional Seats, Democrats Raise Three Times As Much As Republicans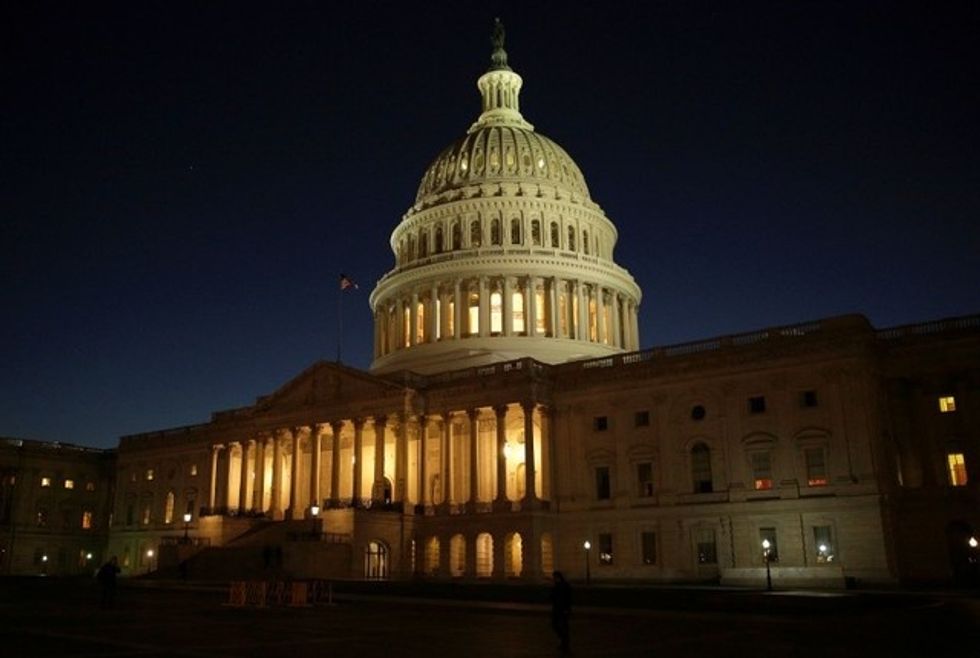 Reprinted with permission from Shareblue.
Democrats are crushing Republicans on fundraising — and they're doing it in the congressional districts that are critical to winning back the House in this year's midterms.
Bloomberg analyzed the data from 12 races for open seats and found that Democrats have collectively raised $23.3 million. That's three times more than what Republicans have brought in.
Democrats need 24 seats to flip the House, and already, 34 Republicans have decided to retire rather than facing the coming blue wave and the likely prospect of losing their majority.
New Jersey Rep. Rodney Frelinghuysen, for example, announced this week that he will not see re-election. Daily Kos Elections notes that Frelinghuysen's fundraising had been "surprisingly weak," especially for a 12-term congressman who "hails from one of the oldest political families in New Jersey." Meanwhile, Democrat Mikie Sherrill — a former federal prosecutor, Navy pilot, and mother of four — has raised $1.2 million. The only other Republican in the race has raised a mere $8,659.
The Democratic Congressional Campaign Committee, which raises money for Democratic House candidates, is also crushing its Republican counterpart in small-donor donations, which, as Bloomberg notes, is "often seen as a barometer of grassroots enthusiasm." Democrats had banked $22.2 million by the end of 2017, while Republicans had a paltry $9.8 million.
Polling shows
 a looming disaster for Republicans at the ballot box. They aren't helped by Trump, who has insisted he will take to the campaign trail to "help" Republicans. He is so unpopular, he is more likely to weigh on the party's candidates like an anchor instead.
Ohio Rep. Steve Stivers, who chairs the National Republican Congressional Committee, recently admitted Trump would be a drag in most competitive districts and couldn't even name a single battleground district where he'd want Trump to campaign.
Major donors and average Americans voters already see the writing on the wall, and their money is going to Democrats in anticipation of halting Trump's destructive agenda.
Oliver Willis is a former research fellow at Media Matters for America who has been blogging about politics since 2001. Follow him on Twitter @owillis.
PHOTO: The Capitol Building is lit at sunset in Washington, U.S., December 20, 2016. REUTERS/Joshua Roberts