Orbital Cargo Ship Departs Space Station
@AFP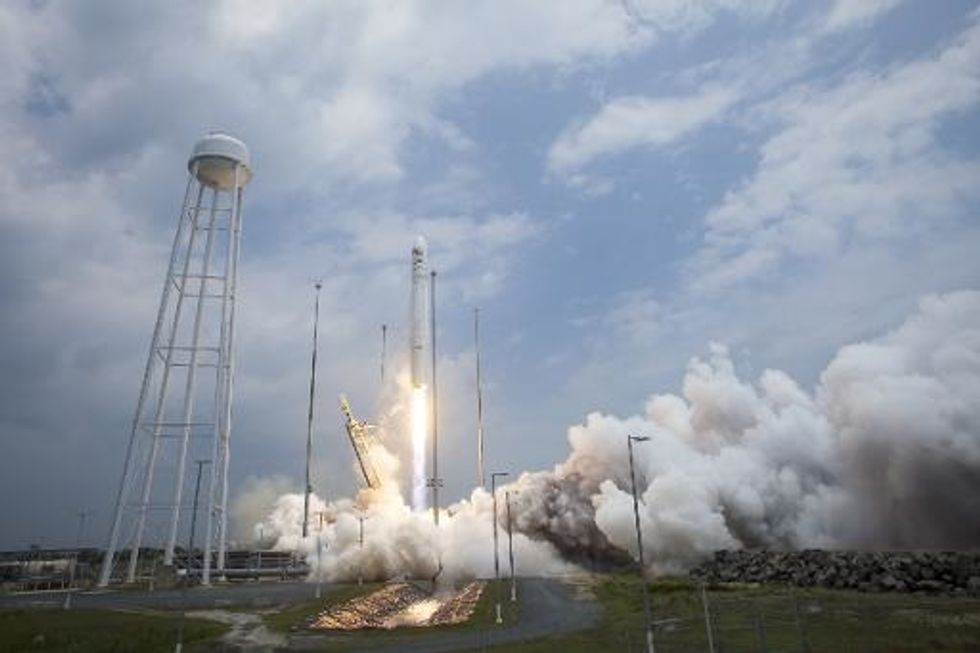 Washington (AFP) — Orbital Sciences Corporation's unmanned Cygnus cargo ship left the International Space Station Friday on its way to a fiery re-entry into Earth's atmosphere.
The spacecraft was released from the orbiting lab at 6:40 a.m,. NASA said in a live broadcast of the event.
"Cygnus is free of the International Space Station," a NASA commentator said.
The spaceship will stay in orbit until Sunday morning, when it will fire its engines and push its way into Earth's atmosphere.
The de-orbit burn is scheduled for 8:33 a.m. Sunday and the spacecraft should burn up at 9:11 a.m.
The crew on board the space station plans to document the spacecraft's plasma trail.
The cargo ship launched July 13 and arrived at the ISS three days later, bearing a load of 3,653 pounds of gear, food, and science experiments.
The resupply mission is part of a billion dollar contract with NASA for multiple journeys to the ISS.
AFP Photo/Bill Ingalls
Interested in national news? Sign up for our daily email newsletter!