Oscars 2014 Draws 43 Million Viewers, Biggest Audience In 10 Years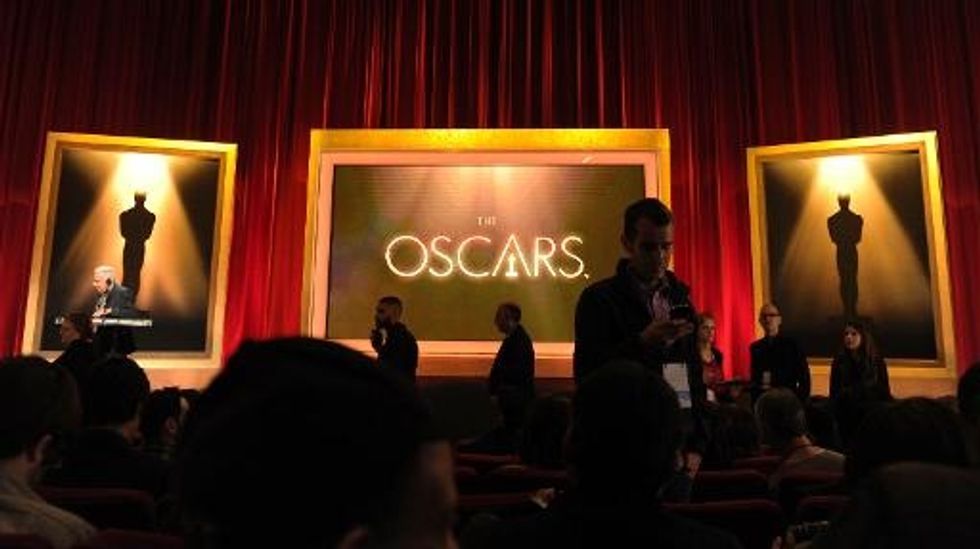 By Ryan Faughnder, Los Angeles Times
LOS ANGELES — Sunday night's Oscars ceremony, featuring host Ellen DeGeneres, got its biggest audience in 10 years.
The 86th Academy Awards, telecast on ABC, drew 43 million viewers on average, according to Nielsen, up about 6 percent from last year's show, hosted by Seth MacFarlane, which ended up with 40.4 million viewers.
The viewership record for the Oscars was set in 1998, when the gala drew 55.3 million people. That was the year the blockbuster "Titanic" won 11 Oscars, including the award for best picture.
This marks the third year in a row the awards gala's total audience has grown.
The broadcast was virtually flat with last year among advertiser-desired 18-to-49-year-olds.
The three-hour, 11-minute telecast notched a rating of 12.9 in the key 18-49 demographic, in which a ratings point equals about 1.3 million viewers. Last year's Oscars nabbed a rating of 13.
"Gravity" led the night with seven awards, including the prize for best director for Alfonso Cuaron, and "Dallas Buyers Club" scored three, including best supporting actor for Jared Leto and best actor for Matthew McConaughey. "12 Years a Slave" won the award for best picture.
DeGeneres' performance featured a much tweeted-about "selfie" photo taken with a cluster of stars, and at one point she brought in pizza for audience members. The comedian last hosted in 2007.
According to Nielsen's Social Guide, the telecast drew 11.2 million tweets from 2.8 users of the social media site.
AFP Photo/Robyn Beck