Oversight Committee Will Probe Pence Stay At Trump''s Irish Resort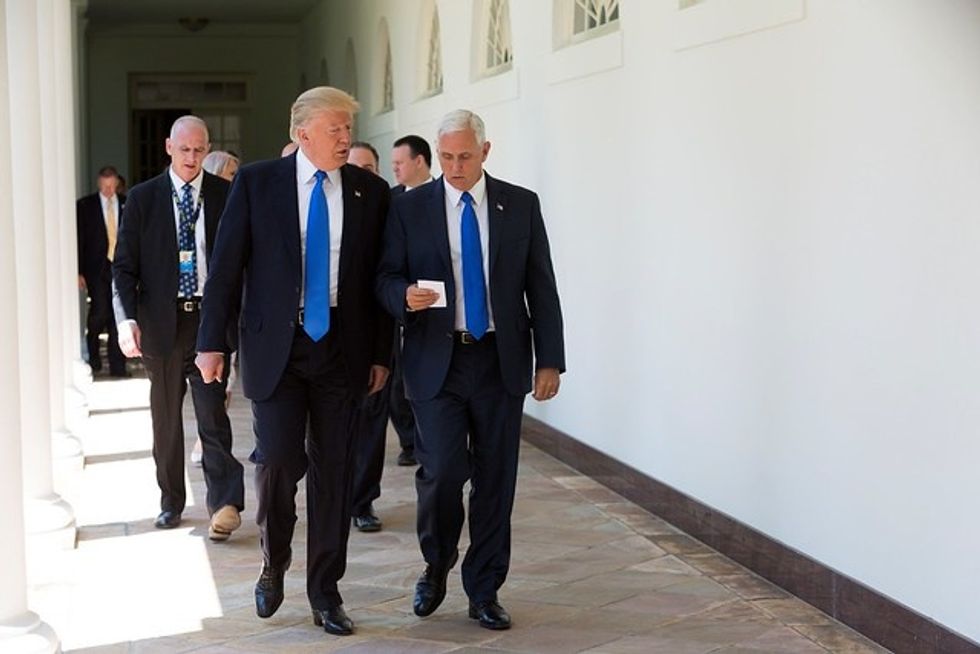 Mike Pence's decision this week to stay at a Trump resort in Ireland nearly 200 miles away from where he was having meetings has triggered a congressional investigation.
The use of Trump's properties helps to enrich Trump because he has not divested of his business holdings while serving in the presidency.
"The Committee does not believe that U.S. taxpayer funds should be used to personally enrich President Trump, his family, and his companies," House Oversight Chair Elijah Cummings said in a statement released Friday.
The Oversight Committee has sent letters to the White House, Mike Pence, the Secret Service, and the Trump Organization to get information on Pence's travel arrangements in Ireland.
In the letters, Cummings said the committee is also "seeking information on whether these expenses may have violated the Domestic Emoluments Clause of the Constitution." The emoluments clause states that a president may not earn money from the U.S. outside of the salary allotted for the role.
Cummings' office noted that the costs of Pence's travel arrangements "could be significant," noting that Trump's trip to his Irish property in June cost taxpayers "an estimated $3.6 million."
Pence and the White House have struggled to explain the unusual arrangement.
Initially, Pence's team said he went to the location in Doonbeg, Ireland, at Trump's suggestion. Later, the team changed its story and said Pence made the decision based on proximity to his ancestral home.
Pence offered a different explanation, claiming that the Secret Service's familiarity with Trump's property factored into the decision. But the Secret Service has traveled with multiple presidents, vice presidents, and first ladies without helping them make a profit by staying at their personally branded properties.
Throughout his time with the White House, Pence has  to distance himself from the scandals and investigations  Trump.  indicate that Pence is seeking to demonstrate loyalty to Trump as forces align to push him off the presidential ticket.
Diverting government resources to Trump's hotel might be one way for Pence to get in Trump's good graces, but the effort has earned him a congressional investigation.
Published with permission of The American Independent.