Patrick Picks Former Chief Of Staff Cowan To Replace Kerry In Senate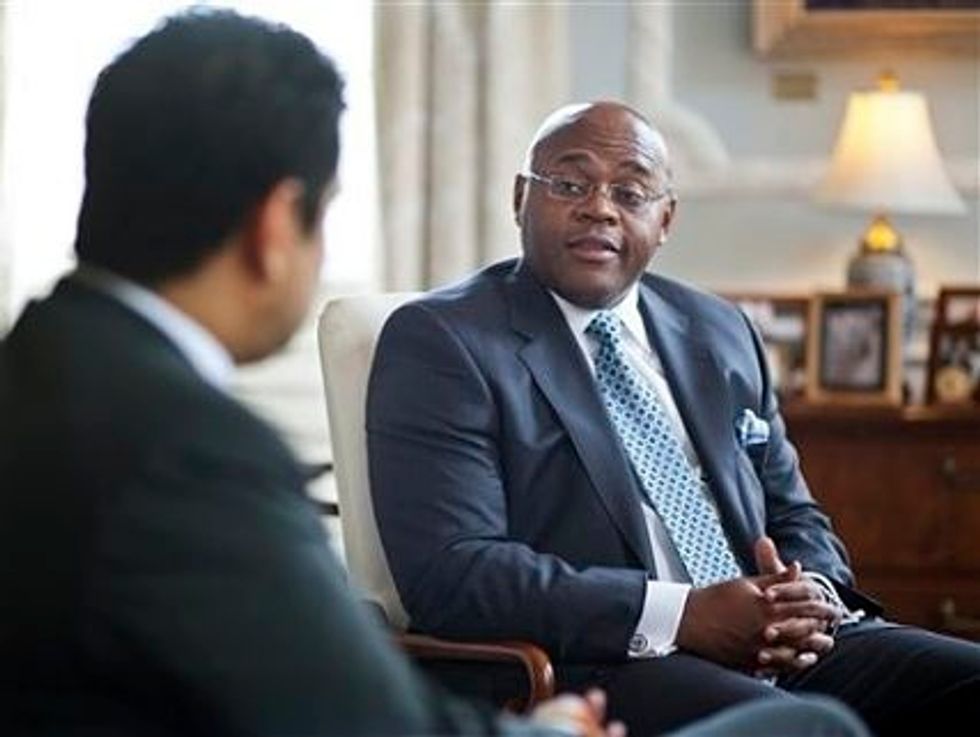 Massachusetts governor Deval Patrick has selected his former chief of staff, William "Mo" Cowan, to serve as the Bay State's interim senator until John Kerry's successor is selected by voters in a June 25 special election. Kerry's seat became available when the Senate confirmed him as the next Secretary of State on Tuesday.
The appointment, which was first reported by The Boston Globe, will make Cowan the second African-American in the Senate, joining South Carolina Republican Tim Scott. It will also mark the first time in American history that two African-Americans will serve in the Senate simultaneously.
"Mo's service on the front lines in our efforts to manage through the worst economy in 80 years and build a better, stronger Commonwealth for the next generation has earned him the respect and admiration of people throughout government," Governor Patrick said in a statement. "The people of the Commonwealth have benefited from his wisdom and good judgment during his time in our office, and will again in the Senate."
"I am honored and humbled by this appointment today," Cowan said. "I pledge to you and the people of Massachusetts that during this interim period I will work as hard as humanly possible to perform my duties with the needs and aspirations of our state's citizens foremost in mind."
Cowan, who has known Patrick since the 1990s, joined the governor's administration as legal counsel in 2009, and was promoted to chief of staff in 2010. Cowan stepped down from that position in 2010.
Cowan's appointment fits Patrick's declared intention to appoint a senator who will not seek a full term in office. Massachusetts voters will select Kerry's permanent replacement in a special election, which is scheduled for June 25th — 18-term representative Ed Markey is the only Democrat to declare his candidacy for the seat so far, although Representative Stephen Lynch will reportedly announce his candidacy Thursday.
On the Republican side, former senator Scott Brown is said to be "leaning strongly towards running" for the open seat. Brown was ousted from the Senate in 2012 by Democrat Elizabeth Warren, who is now Massachusetts' senior senator in the wake of Kerry's departure.
Early polls find Brown as the favorite in the upcoming election, although his lead is likely to shrink once Markey and Lynch catch up to him in name recognition.
Photo credit: AP/Massachusetts Governor's Office, File