Why Arizona's Gosar Is A 'Sort Of Hero' To Fascists And Neo-Nazis
@alexvhenderson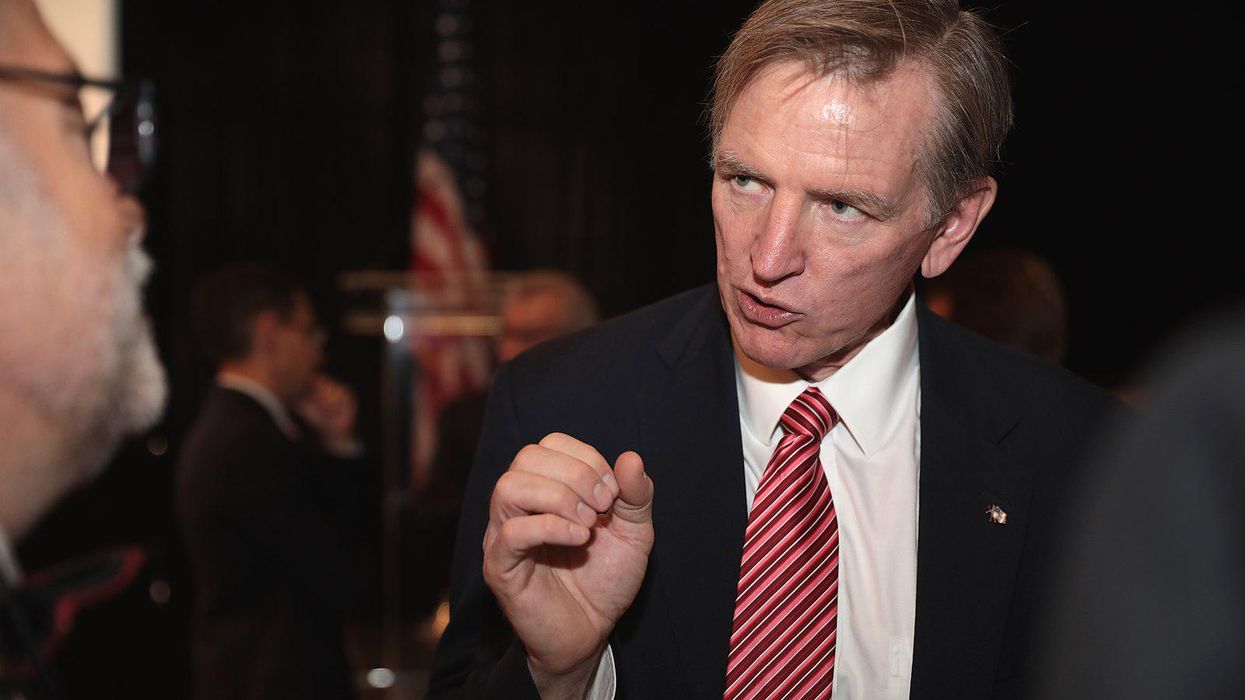 In Arizona, far-right Rep. Paul Gosar is a polarizing figure even among fellow Republicans. Traditional McCain and Reagan conservatives have been highly critical of him, but MAGA Republicans who admire far-right figures like Kari Lake, Rep. Marjorie Taylor Greene (R-GA) and Rep. Lauren Boebert (R-CO) tend to be Gosar admirers as well.
In an article published by Talking Points Memoon May 30, journalist Haley Orion stresses that Gosar is so far to the right that some white nationalists and Neo-Nazis look up to him.
Orion notes that in an earlier article, TPM reported that Wade Searle, Gosar's digital director, appeared to be "involved with an interlinked group of social media profiles that were deeply enmeshed with white nationalist Nicholas Fuentes' viciously antisemitic Groyper movement."
Orion explains, "While the revelations in the story were significant, they weren't necessarily surprising. The Groypers are deeply hateful and grotesque, but Gosar has never been shy in his flirtation with various factions of the fascist far-right, including the Groypers' leader, Fuentes. Or, as Gosar himself has bragged in the past: 'I'm considered the most dangerous man in Congress.' A large swath of the far-right has, in turn, taken notice, with Gosar becoming a sort of hero in some corners."
In 2021, Gosar set off a major controversy when he posted a video that depicted violence against Rep. Alexandria Ocasio-Cortez (D-NY). Gosar's defenders claimed she was overreaching, but his critics responding that depicting violence against a member of Congress is never acceptable.
Orion stresses that Gosar isn't afraid to associate with extremists.
"Gosar has lent his support to a broad coalition of far-right bigots and Christian supremacists: from the s***posting Groyper neo-Nazis to the camo-clad LARPers and hate groups to the suit-wearing, ultranationalist political elites at home and abroad," Orion notes. "He'll rile up the Arizona chapter of the Oath Keepers, telling them that the United States is already in a Civil War, 'we just haven't started shooting yet,' then repeat the same line in an interview with a well-documented neo-Nazi. He'll even associate with the conspiratorial, and often ridiculous, QAnon movement, tweeting out references to Q-drops — Gosar later said the tweet was sarcastic, though the tweet remains up to this day — and appearing at Q-friendly rallies."
Reprinted with permission from Alternet.