Paul Krugman: The Bad Faith Of Republicans Is Endless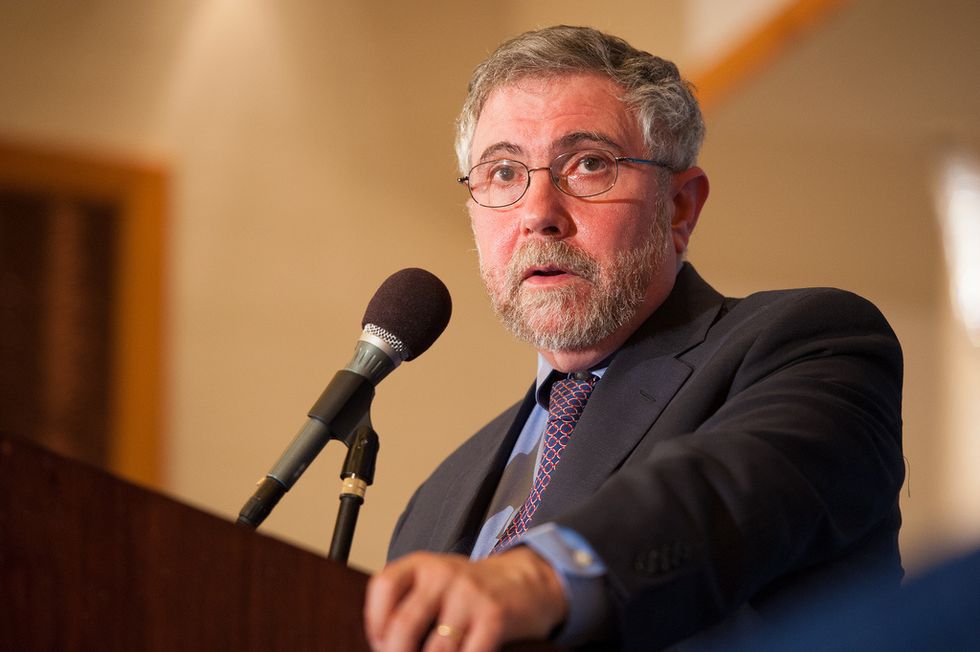 Reprinted with permission from AlterNet.
Earlier this week, the Trump administration released a $4.4 trillion budget proposal that calls for a massive increase in military spending along with cuts to programs for food stamps and basic school safety, among other essential social services. The proposal would also blow up the federal deficit over the next decade, but of course Republicans have never been the fiscal hawks they claim to be. As Paul Krugman writes in his Friday column, the GOP consistently operates in bad faith, "pretending to care about things it doesn't, pretending to serve goals that are the opposite of its actual intentions."
When Barack Obama was in office, Republicans accused Democrats of gutting Medicare to finance the Affordable Care Act. It's true, the legislation slashed funding, like ending overpayments to insurance companies, but so did the GOP's proposals at the time. And what has Donald Trump done since he assumed office? Push for billions in Medicare reductions and the virtual decimation of Medicaid, despite his campaign promises to leave both programs intact.
"Why have Republicans become so overwhelmingly the party of bad faith? (And not just about budgets, of course; remember when Republicans cared deeply about a president's sexual morality?)" Krugman asks. "The main answer is probably that the party's true agenda, dictated by the interests of a handful of super-wealthy donors, would be very unpopular if the public understood it. So the party must consistently lie about its priorities and intentions."
While he refuses to let the GOP off the hook, the New York Times columnist reserves his ire for the "Washington centrists" who helped legitimize an obvious fraud like Paul Ryan. Krugman also takes aim at the mainstream media, which gave the House speaker "years of adoring coverage" purely out of fear of being accused of liberal bias. The reality is that both Ryan and his party have always wanted to dismantle the social safety net, and pretending otherwise does the public a tremendous disservice.
"Our job, whether we're policy analysts or journalists, isn't to be 'balanced'; it's to tell the truth," he concludes. "And while Democrats are hardly angels, at this point in American history, the truth has a well-known liberal bias."
Read Paul Krugman's column at the New York Times.
Jacob Sugarman is a managing editor at AlterNet.