Paul Ryan And The Voluntarism Fantasy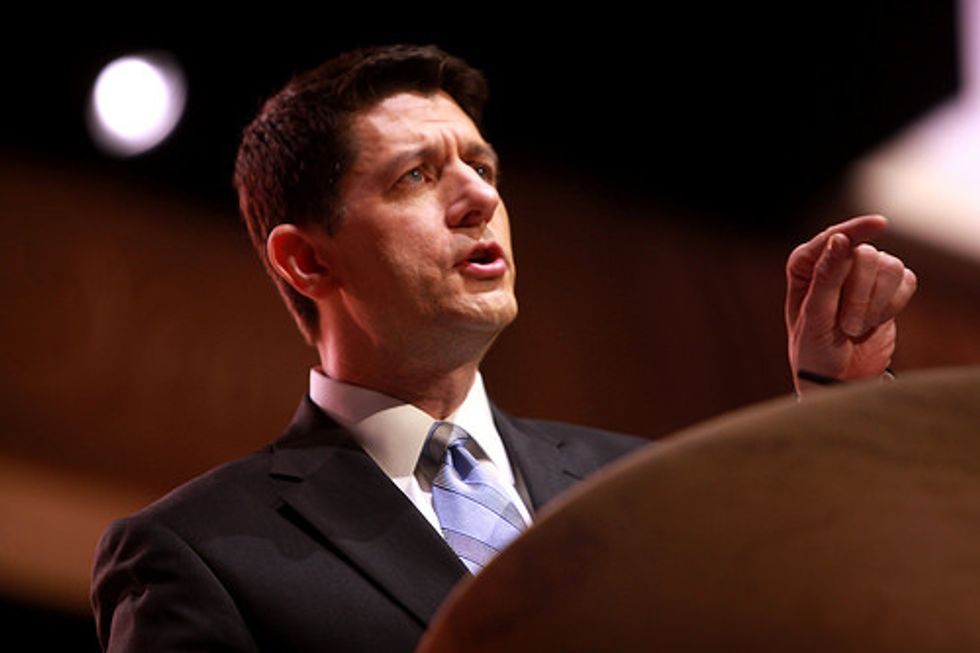 When I wrote a long piece about the Voluntarism Fantasy at Democracy Journal, several people accused me of attacking a strawman. My argument was that there's an influential, yet never clearly articulated, position on the conservative right that we jettison much of the federal government's role in providing for economic security. In response, private charities, churches and "civil society" will rush in and do a better job. Who, complained conservatives, actually argues this?
Well, here's McKay Coppins with a quite flattering 7,000 word piece on how Paul Ryan has a "newfound passion for the poor." What is the animating core and idea of his new passion?
Ryan's broad vision for curing American poverty is one that conservatives have been championing for the last half-century, more or less. He imagines a diverse network of local churches, charities, and service organizations doing much of the work the federal government took on in the 20th century. Rather than supplying jobless Americans with a never-ending stream of unemployment checks, for example, Ryan thinks the federal government should funnell [sic] resources toward community-based work programs like Pastor Webster's.
Many are 
rightfully pointing out
 that this doesn't square with his budget, which plans to eliminate a lot of spending on the poor in order to fund tax cuts for the rich. But in the same way that budget shenanigans like dynamic scoring are supposed to make his numbers work, there's an invisible work of charity that will simply fill in however much is cut from the federal budget.
There's a dead giveaway here. Note the "in the 20th century" rather than the normal "since the War on Poverty" as when things went wrong. Ryan doesn't think the War on Poverty is a problem, or doesn't just think that. He thinks the evolution of the state during the entire 20th century is the problem, and wants to return to the freer and better 19th century.
But as I 
emphasized in the piece
, this idea is not true in history, theory or practice. The state has always played a role in providing economic security through things like poorhouses and soldier pensions well before the New Deal. When the Great Depression happened, the old system collapsed. Service organizations called on the government to take over things like old-age pensions, unemployment insurance and income support because they realized they couldn't do it themselves. Freed of the heavy lifting of these major pieces of social insurance, they could focus in a more nimble manner on individual and targeted needs.
And the reasons this doesn't work out are quite clear — charity is uncoordinated, very vulnerable to stress (charitable giving fell in the recession just as it was most needed), and tied to the whims and interests of the rich. And charitable organizations aren't calling for the Ryan Budget, and they don't think that they'll run better and with better resources if Ryan's cuts happen. They know firsthand they won't have the resources to balance out the gigantic increase in need that would result.
Ideas have consequences. The fact that Ryan's are fundamentally flawed on so many levels will have consequences too for the poor if they come to pass. 
Mike Konczal is a Fellow at the Roosevelt Institute.Cross-posted from 
Rortybomb
The Roosevelt Institute is a nonprofit organization devoted to carrying forward the legacy and values of Franklin and Eleanor Roosevelt.
Photo: Gage Skidmore via Flickr