Pence Gaffes Embarrass GOP In Georgia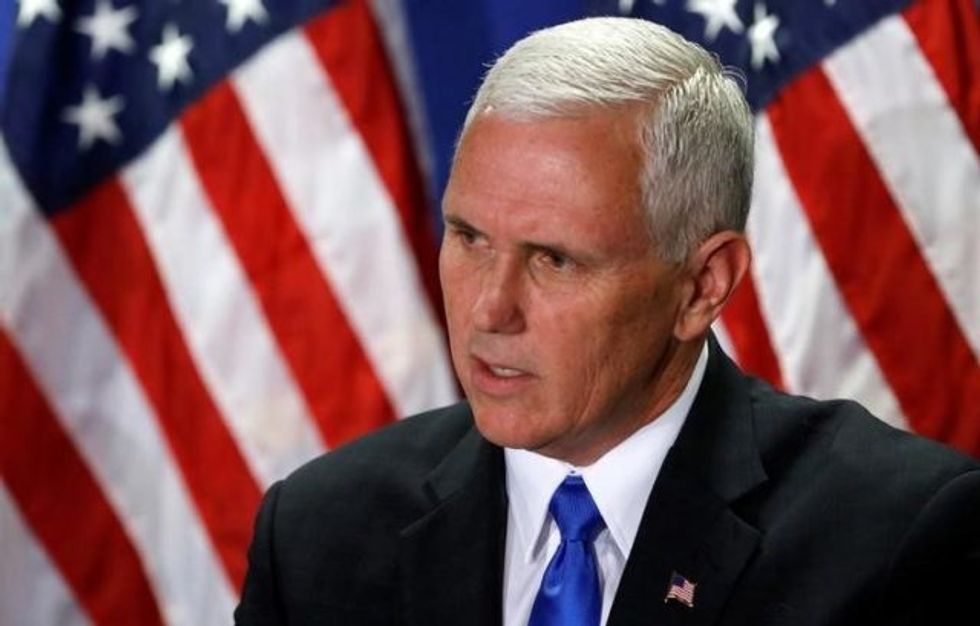 Reprinted with permission from Shareblue.
Appearing in Georgia to back gubernatorial candidate Brian Kemp, Mike Pence made a series of fumbling remarks and statements that ended up embarrassing the Republican ticket.
Pence complained that some well-known celebrities have been in the state to support Stacey Abrams, the Democratic candidate. They include Common, Michael B. Jordan, Will Ferrell and Oprah Winfrey.
On Twitter, Pence wrote, "I've got a message for all of Stacey Abrams' Hollywood friends: This ain't Hollywood. This is Georgia!"
The ignorant remark ignores Georgia's major role in film production. A recent study found that Georgia leads the world in the number of films that are produced there.
Over the last year, 455 film and television productions were shot in Georgia. Governor Nathan Deal has noted that production from film and television had an economic impact of $9.5 billion on his state during the most recent fiscal year.
Two of the biggest film releases of 2018, "Avengers: Infinity War" and "Black Panther," were filmed in Georgia at Pinewood Atlanta Studios. Those films alone have earned over $3 billion worldwide. The seventh highest grossing film in 2018, Ant-Man and the Wasp, was also filmed in Georgia.
Despite Pence's botched attempt at an insult, Georgia has been described as "Hollywood of the south."
Pence directed part of his Hollywood attack on Oprah Winfrey, noting in his campaign speech, "I heard Oprah is in town today. I heard Will Ferrell was going door-to-door the other day. I'd like to remind Stacey and Oprah and Will Ferrell, I'm kind of a big deal, too."
Winfrey is a product of the south, and was born in Kosciusko, Mississippi. From a poverty-stricken background, Winfrey worked her way up to become a media mogul and the first black multi-billionaire in America.
To dismiss her simply as someone parachuting in from "Hollywood" is extremely dismissive and insulting.
While Winfrey was on the campaign trail and encouraging voters to turn out for the election, Pence's chosen candidate has been working on voter suppression.
Instead of making ill-informed attacks on a major engine of economic growth in Georgia and whining about Oprah, perhaps Pence should tell his ally to stop suppressing the vote.
Published with permission of The American Independent.