Pence Visits Clinic — And Refuses To Wear Mask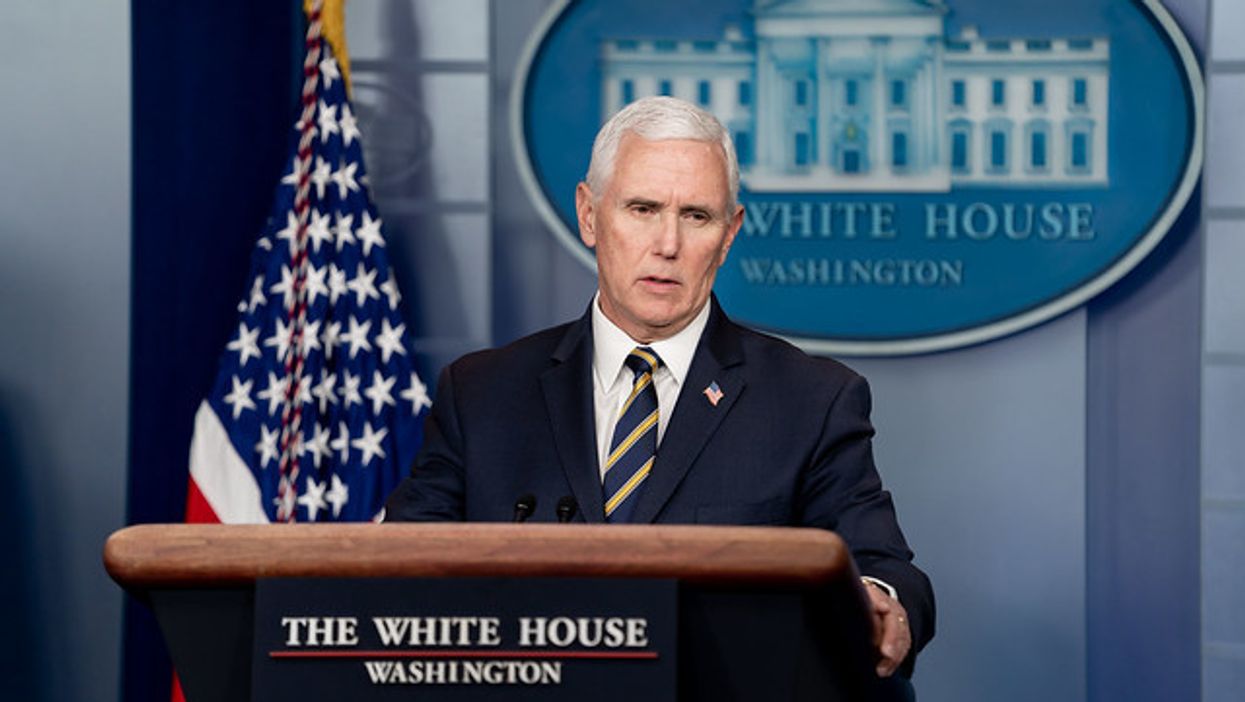 Reprinted with permission from Alternet
Vice President Mike Pence visited the Mayo Clinic in Minnesota on Tuesday as it works on expanding the state's capacity to test for the coronavirus that causes COVID-19. But in an apparently brazen act of defiance, Pence didn't wear a mask during his visit to the facility, despite the clinic's own rules.
"Beginning today (Monday, April 13), Mayo Clinic is requiring all patients and visitors to wear a face covering or mask to help slow the spread of COVID-19," the facility explained in a recent news bulletin. "Patients and visitors are asked to bring their own face covering or mask to wear. If a patient or visitor does not have a mask, Mayo Clinic will provide one. This updated masking guidance is based on recommendations from the Centers for Disease Control and Prevention (CDC) and Mayo Clinic experts. Mayo Clinic continues to assess and prioritize personal protective equipment needs to ensure the safety of its staff, patients and visitors."
---
During the visit, Pence met with officials and subjects at the facility. In video clips, everyone but the vice president could be seen wearing a mask:
WATCH LIVE: Mike Pence tours Minnesota Mayo Clinic and holds roundtable on coronavirus https://t.co/aWBCbZZtxt

— PBS NewsHour (@PBS NewsHour) 1588095237.0
After observers began commenting on Pence's refusal to wear a mask, the clinic posted the following tweet:
Mayo Clinic had informed @VP of the masking policy prior to his arrival today.
— Mayo Clinic (@MayoClinic) April 28, 2020
This tweet was later deleted. But when AlterNet reached out to the clinic for comment on the matter, it said basically the same thing: "Mayo shared the masking policy with the VP's office."
One possible reason Pence declined to wear a mask is that President Donald Trump has himself refused to wear a mask in public, a choice which has drawn criticism for his failure to lead by example. It may be uncomfortable for the vice president to wear a mask when the president is unwilling to do so, and he may fear that it would send a message about the severity of the crisis that the White House has tried to avoid.