Pick Up The Smartest Clock In The World — For $30 Off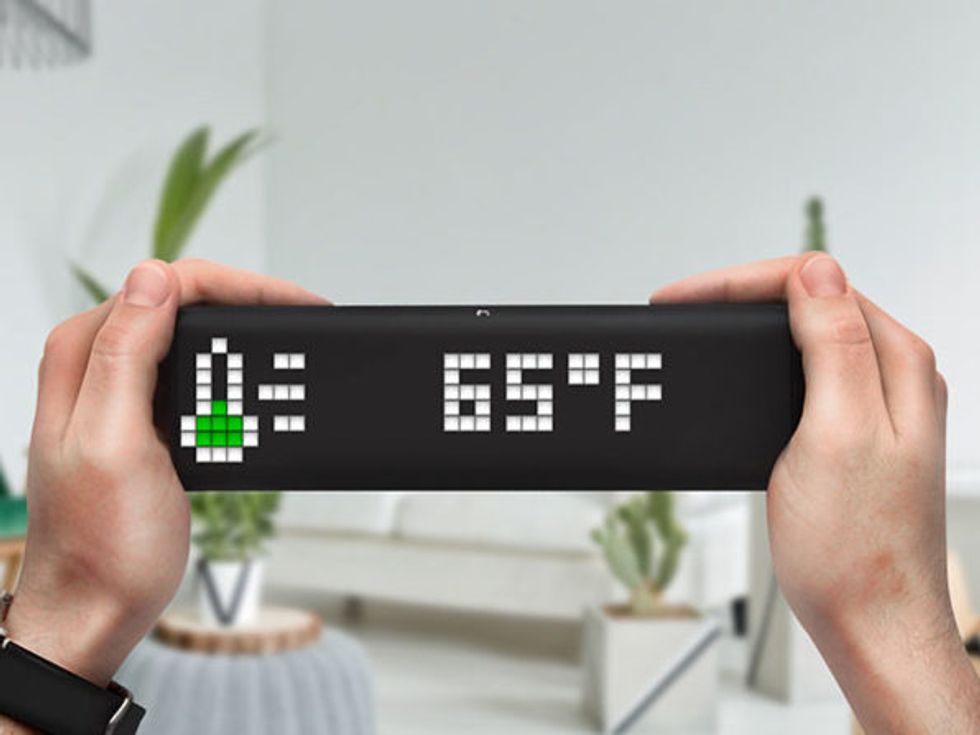 With smart devices everywhere, smartwatches and other tech-enabled timepieces have become the standard. But why settle for smart when you could just go ahead and get the smartest…as in, the smartest clock in the world?
The LaMetric Time programmable clock just may hold that title, so when the opportunity arises to get this aggressively power-packed timekeeper at 15 percent off — just $169 — you may just want to pay close attention.
Yes, you can plug The LaMetric Time in and it'll tell you the time. But like the best smart devices of this age, this multi-functional package links via WiFi to literally dozens of partner apps, feeding you virtually any information you want whenever you want it.
Along with the time, you can get current weather conditions, Google email notifications, stock quotes and a whole armada of social media alerts and stats for Facebook, Twitter, Instagram and more (including this huge list of apps listed on LaMetric Time's website).
Since we're all already assembling a home full of smart products, LaMetric Time can also serve as your control center for all that smart tech. You can control objects like Philips Hue lightbulbs and a Nest thermostat right from this unit.
It's even got a Bluetooth speaker built-in to stream music, all in a slick, compact package that won the LaMetric Time team a 2016 Red Dot Design Award.
Right now you can turn LaMetric Time into the indispensable housemate you're looking for at 15 percent of its retail price, only $169 while this offer lasts.
This sponsored post is brought to you by StackCommerce.