Pistorius 'May Face More Charges'
@AFP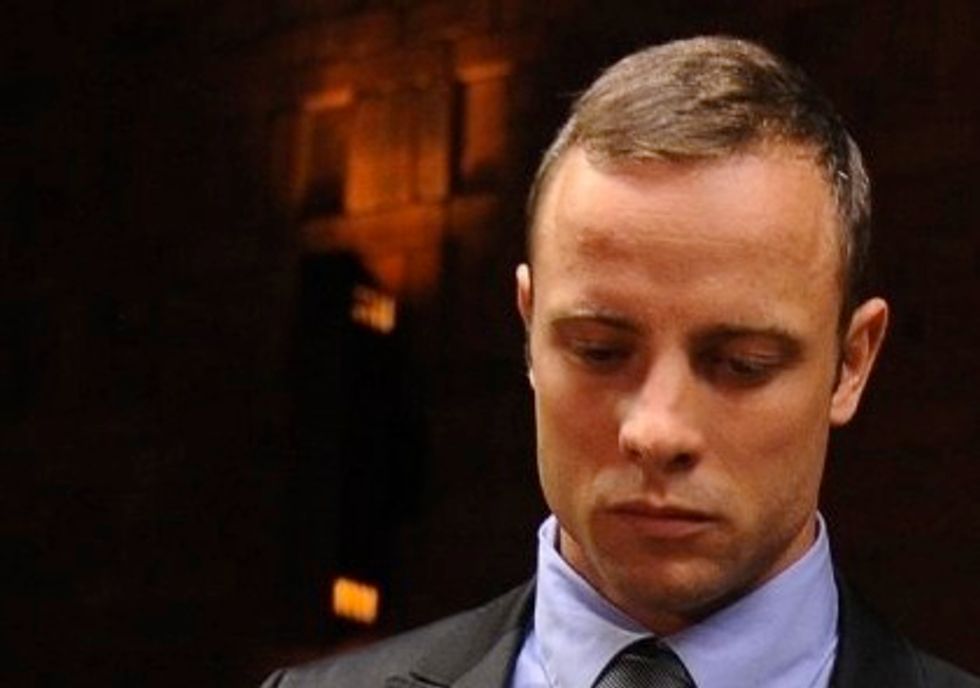 JOHANNESBURG, Gauteng (AFP) – South African Paralympic star Oscar Pistorius may face two new charges related to firing a gun in public when he appears in court next week, local media reported Friday.
According to eNCA television news, one of the charges is linked to an event in January where Pistorius — who is already accused of murdering his girlfriend — accidentally fired a gun in an upmarket Johannesburg restaurant.
In another case, Pistorius allegedly discharged his gun out of the sunroof of a friend's car on their way back from a holiday.
The National Prosecuting Authority declined to confirm the additional charges, saying "everything would be revealed in court" at the pre-trial hearing on Monday.
The 26-year-old double amputee is expected to be served with an indictment for murdering his girlfriend Reeva Steenkamp in the early hours of Valentine's Day.
He claims he shot Steenkamp through a locked bathroom door in the dead of night after he mistook her for an intruder.
The state is arguing that the murder was premeditated. A date for the trial is expected to be set on Monday.
Pistorius has kept a low profile since his release on bail of one million rand ($101,000, 76,000 euros), a week after the killing.
The star who runs on two fibreglass prosthetic legs has also abandoned his professional running career.
Pistorius shot to fame when he became the first double amputee to compete against able-bodied athletes at the London Olympics in 2012.
Photo Credit: AFP/Alexander Joe