Planned Parenthood Is Fighting Back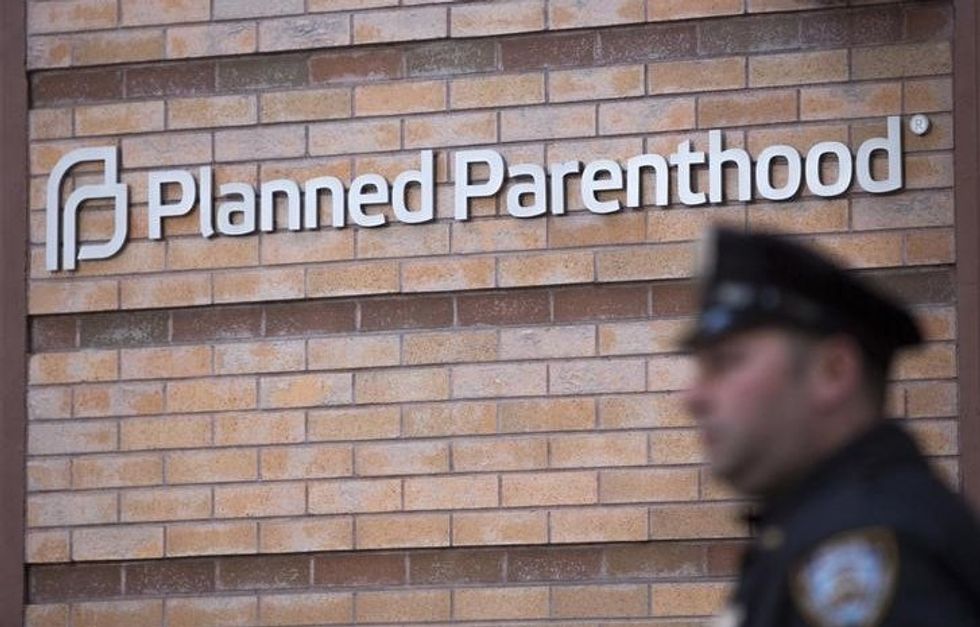 Planned Parenthood is battling on multiple legal fronts across the country, close to a year after the airing of several heavily edited videos that purported to show staff selling fetal tissue.
The organization has filed 15 lawsuits challenging states that want to defund or otherwise curtail its activities.
Kansas and Ohio are the latest states to announce the pulling of federal funds from the organization and its affiliates. Both are being sued.
Planned Parenthood is also suing the Center for Medical Progress, the anti-choice group behind the production of misleading videos.
In a statement made when the lawsuit was filed in January, Dawn Laguens, Executive Vice President of Planned Parenthood Federation of America, said, "This lawsuit exposes the elaborate, illegal conspiracy designed to block women's access to safe and legal abortion, and we filed the case to hold them accountable."
A House panel, heavily Republican, is investigating the transfer of fetal tissue. It claimed last week to have evidence a company involved violated federal privacy laws and committed other ethics violations.
Yet the fallout from the Center for Medical Progress's videos stems from a practice that has gone on for decades. Research on fetal tissue led to the very first polio vaccine. It was also crucial for the development of vaccines for hepatitis, rubella, chicken pox, shingles, and rabies, and today is used for research into such conditions as Alzheimers and Parkinson's disease.
"Fetal tissue donation is entirely legal and plays a vital role in medical research," Planned Parenthood wrote in its suit against the Center for Medical Progress. "Virtually every person in the United States has benefited from research that relies on fetal tissue."
And the videos in question, far from showing the Planned Parenthood staff were angling to make a profit from the practice, revealed almost the exact opposite. The amount discussed on camera was so small it would have hardly covered expenses.
It is illegal to profit from the transfer of fetal tissue. In law, profit is described as "valuable consideration" but that does not include reasonable payments associated with the "transportation, implantation, processing, preservation, quality control, or storage of human fetal tissue."
The American Medical Association states: "Fetal tissue is not provided in exchange for financial remuneration above that which is necessary to cover reasonable expenses."
Investigations in 12 states, including Kansas and Ohio, found no evidence that Planned Parenthood tried to profit from the transfer of fetal tissues for medical research.
Rep. Marsha Blackburn (R-Tenn) is leading the House investigative panel established as a result of the edited videos.
She claimed last week to have uncovered evidence of privacy and ethics violations, evidence described by Democrats on the panel as "unverified 'documents and testimony' from so called 'informants' to allege wrongdoing by StemExpress." Some of that evidence came from the Center for Medical Progress. StemExpress denies any wrongdoing.
In a statement, Blackburn said the company and abortion clinics "make a profit from the baby body parts inside the young woman's womb."
Blackburn's language echoes that of Kansas Gov. Sam Brownback, who stated that he wanted to defund Planned Parenthood because it is involved in the "trafficking of baby body parts."
But a representative for Gov. Brownback was very clear last month, saying the governor defunded the organization "in order to protect the unborn and support a culture of life in Kansas."
The videos had other real world consequences, according to the Planned Parenthood lawsuit against the Center for Medical Progress, which described the group and its key members being involved in a "complex criminal enterprise."
"Millions of people who view the manipulated videos and inflammatory accusations were made to believe that Planned Parenthood had violated the law and acted improperly," the lawsuit reads.
"There was a dramatic increase in the threats, harassment, and criminal activities targeting abortion providers and their supporters and, in particular, Planned Parenthood health center after the release of defendants."
In November, Robert Dear shot up a Planned Parenthood clinic in Colorado Springs, killing three and injuring nine more, he shouted "No more baby parts!"
The express aim of the enterprise had the ultimate goal of interfering with women's access to legal abortion, the lawsuit states.
Photo: A member of the New York Police Department stands outside a Planned Parenthood clinic in the Manhattan borough of New York, November 28, 2015. REUTERS/Andrew Kelly