Planned Parenthood: Quality Health Care For All Women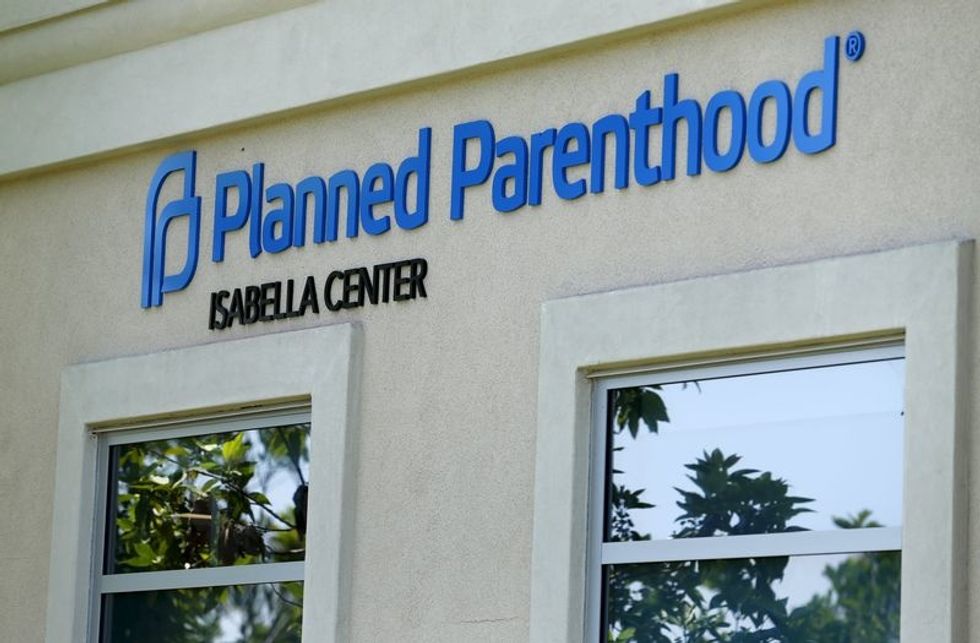 Dozens of women in Congress wore suffragist white Tuesday night for President Donald Trump's first address to a joint session.
You know this had to annoy him, all those dames sticking out in that sea of dark suits, but he stayed on script anyway. That was all he had to do, apparently, to be newly anointed as "presidential" by pundits who just a week ago were filling the airwaves with the sounds of barely suppressed panic.
I understand this new take is mostly a collective sigh of relief — say "presidential" out loud as you exhale and you'll see what I mean — but I thought we set that bar a little higher.
If managing to avoid rambling about everything from a nonexistent electoral landslide to an imaginary enemy force of journalists is the new definition of "presidential," it's only a matter of time before we're seeing headlines about how the leader of the Free World can turn water into whine. I mean wine.
But maybe I'm just picky.
The House's Democratic Women's Working Group came up with the idea to show up wearing white as a reminder of "the ongoing fight to attain equal rights for all women."
From a statement by the group's chair, Democratic Rep. Lois Frankel: "We wear white to unite against any attempts by the Trump Administration to roll back the incredible progress women have made in the last century, and we will continue to support the advancement of all women. We will not go back."
Group photos of the smiling women started popping up on social media, which is to right-wingers what dangling a raw rib-eye is to a cougar. Lots of hyperventilating over their refusal to blend in with the scenery. How dare those women draw attention to themselves! Who do they think are, men?
My favorite thread of outrage came from those who accused the women of stooping to "identity politics."
Tell you what. I'm going to stop identifying as a woman as soon as Republicans stop identifying women for targeted attacks.
Speaking of Planned Parenthood.
Last month, I went to a Planned Parenthood clinic in Cleveland for a Pap test. I realize some of you would rather not think about this grandmother's adventures in gynecology. I hear you. That's how I feel every time legislators try to interfere with the gynecological endeavors of our grown daughters. Until Republicans stop going after them and countless other women, this is how we're gonna roll.
Not only do women still need quality health care after we can no longer conceive, but also this freedom from reproduction seems to unleash countless opinions we used to keep to ourselves. I can speak only for myself, of course — and most every postmenopausal woman I know.
I went to Planned Parenthood on the recommendation of my family doctor, who doesn't do gynecological exams. "You know how professional they are," she said, "and you can afford it."
"Walk that talk," she wanted to say — I could tell by the look on her face — but she's always been too nice that way.
So off I went to Planned Parenthood, which accepted my insurance and treated me as if I were not invisible. They're dangerous that way, those people, insisting on seeing us for who we are and filling us with ideas of how we still matter. I can see why right-wingers get alarmed.
That visit was a lot more fun than my recent encounter with a local hospital and my health insurer. Just yesterday, I spent more than a half-hour on hold while an employee on each side debated who was at fault for failing to properly process payment for my mammogram last August.
I sat there listening to the march of classical music on speakerphone and thought about what our president had said, out loud, to a roomful of governors just the day before.
"Nobody knew that health care could be so complicated," he said, thus revealing what it's like to be a man who has never had to spend a day of his life worrying about how to pay a medical bill.
I feel better. How about you?
Connie Schultz is a Pulitzer Prize-winning columnist and professional in residence at Kent State University's school of journalism. She is the author of two books, including ...and His Lovely Wife, which chronicled the successful race of her husband, Sherrod Brown, for the U.S. Senate.
IMAGE: A Planned Parenthood clinic is seen in Vista, California, August 3, 2015. REUTERS/Mike Blake