Planning To Sell Your House? Then Declutter — Now!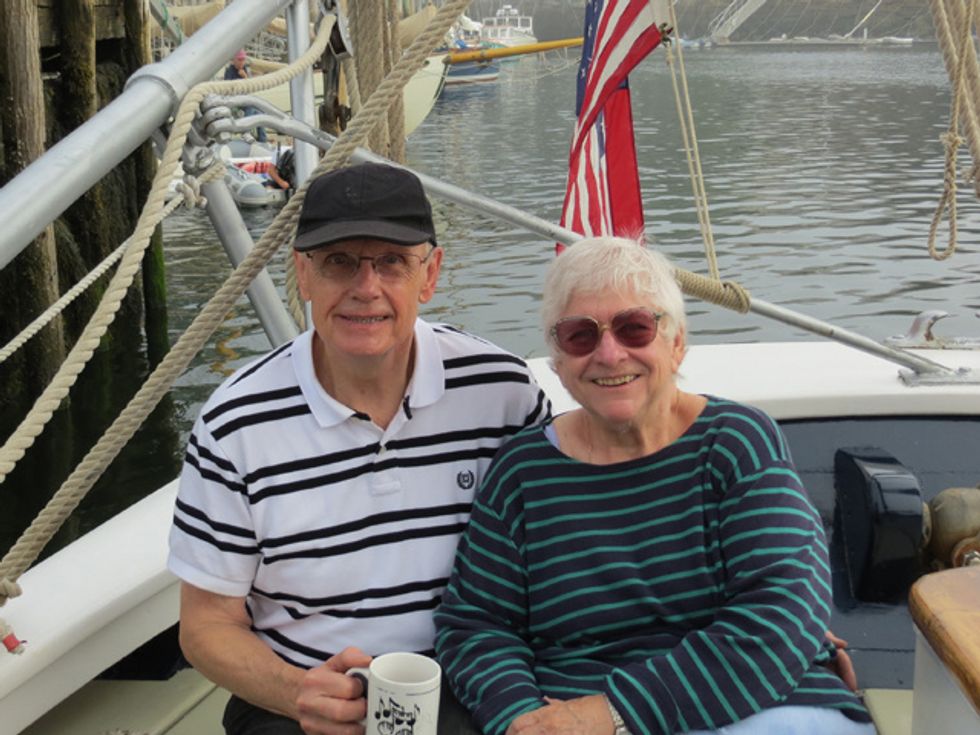 By Erin E. Arvedlund, The Philadelphia Inquirer (TNS)
PHILADELPHIA — Tom Sauerman and his wife, Sue, are still active in their Philadelphia neighborhood and continue to be members of its seniors club. He is a former president of the community council.
But after 35 years, they made a deliberate decision to sell their beloved home and move into a continuing-care retirement community not far away.
"We moved two years ago, when I was 77 and my wife was 74, and we were both in good health," Tom Sauerman recalls.
Their journey offers a road map for those contemplating independent- or assisted-living facilities or retirement homes.
Start by developing a plan and a timetable; allow up to two years to complete the process. When selling a house, engage a real estate agent who knows your neighborhood well, and don't overvalue the property. And finally, Sauerman advises, "start decluttering — now!"
The couple recognized opposing forces at work. One was the urge to stay put.
"We were in good health, so there was no rush. We could wait on selling the house until the market improved, put off all that downsizing work. Our friends thought we were crazy to leave before needing to go anywhere," he says.
The other was their desire to go forward in life.
"Do it while you're in control of everything," he says. "Don't wait until you have to depend on your kids to help sell the house, make the move or care for the remaining spouse. The sooner you get out from under house and property care, the sooner you can be free of those expenses and concerns, the sooner you can really enjoy retirement and have the time to do what gives you pleasure."
Financial advisers are a must when shopping for a retirement-home option.
"When I have a client who's looking at a retirement facility, I tell them that they should insist on getting the financials from that place," says Mark Blair, founder of Blair Wealth Management, a registered investment adviser.
"People sometimes buy into communities which are poorly managed or go bankrupt. Make sure to have someone with a finance background analyze the establishment's financial records and ask: Are they overly leveraged? Does the retirement place have a lot of debt? Or are they in good shape?"
Blair has personally dealt with these questions: A sibling with multiple sclerosis lives in a nursing home locally, at a cost of about $13,000 a month.
"Any institution should provide you audited financials," he says. "If they won't provide it, look elsewhere. Why should they hide that from you?"
Costs range from $40,000 to $100,000 a year for an independent living community, depending on how upscale you want it to be, says Blair.
A continuing-care retirement community usually requires a purchase of about $400,000, plus maintenance fees.
Assisted-living facilities average yearly costs of $44,000 to $53,000, Blair estimates.
The Sauermans looked at more than a dozen places before settling on Cathedral Village in Philadelphia.
"The first one we liked, we requested its financial reports and sent them to our banker son. He and a nursing-home specialist in his bank's commercial loan department reviewed them. The facility was heavily financed and could result in sizable annual increases of the monthly fees," Sauerman says.
Coping With The Clutter
Decluttering "holds people back from starting to act on their future," Sauerman says.
After 57 years of marriage, the couple had every closet jammed. "Today, we live in a two-bedroom apartment and have yet to find something that we 'need' from our former home," he says.
They began with a "men's weekend" with two sons and a grandson to initiate the decluttering while Sue Sauerman visited a friend. Tom chose to attack the worst of it: an attic full of clothes, some of which his wife wore in high school. A local theater's wardrobe mistress took some; the rest went to Goodwill.
The Sauermans invited their entire family the following Christmas for a final visit to the homestead, flying in everyone from Colorado, South Dakota, Illinois, and New York. The couple put everything in the basement and told the relatives to take their pick.
To their shock, little was claimed. "Our choices of china, pictures, knickknacks, furniture, all that, were as different to them as our parents' and grandparents' possessions were to us when we were their age," he says.
A Long Process
They reviewed everything in three passes over many months. First, they threw out things they didn't want to take with them and that were of little value. Next, they sorted things of enough value to be sold. Then they faced the reality of that two-bedroom apartment. Valuable items went to an auction house; the piano, to a piano dealer.
"It's painful to realize that your family members don't value your treasures as much as you do. It's unsettling to put them up for sale at a tenth of their original price. … If you try to get what you consider as 'full value,' you'll go crazy," Sauerman says.
Instead, focus on the pleasure and use that these things provided, he says. "You can't move forward with all this 'stuff' holding you back."
Photo: Tom and Sue Sauerman moved to a retirement community before they needed to. "We were in good health," Tom Sauerman said, "so there was no rush. We could wait on selling the house until the market improved." (Philadelphia Inquirer/TNS)