Police Arrest Man In Slayings Of Three Muslim Students In North Carolina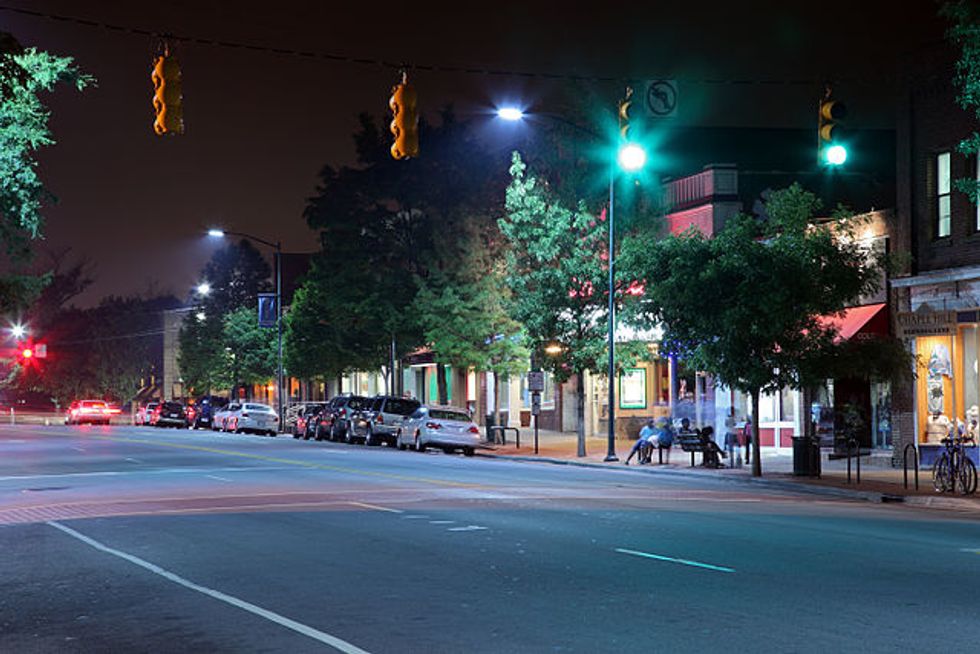 By Tammy Grubb, The News & Observer (Raleigh, N.C.) (TNS)
CHAPEL HILL, N.C. — Police charged a Chapel Hill, N.C., man Wednesday with first-degree murder in the deaths of three Muslim students in a quiet neighborhood.
Craig Stephen Hicks, 46, was being held in the Durham County Jail on three counts of first-degree murder.
Hicks is accused of shooting his neighbors, Deah Shaddy Barakat, 23, and his wife Yusor Abu-Salha, 21, and Abu-Salha's sister, Razan Abu-Salha, 19, of Raleigh.
Barakat was a doctoral student in UNC-Chapel Hill's School of Dentistry. The sisters were North Carolina State University students. Chapel Hill police found all three victims dead at the scene, after responding to a report of gunshots Tuesday.
The neighborhood is mostly rental apartments and modest condominiums. It rarely appears in reports of crime in Chapel Hill. Police worked early into the morning trying to piece together what happened. Police have not offered a motive for the shootings.
The Council on American-Islamic Relations on Wednesday called on law enforcement to address speculation about a possible bias for the shootings. CAIR is a Muslim civil rights and advocacy organization.
The victims' bodies were sent to the State Medical Examiner's Office in Raleigh, friends posted. Funeral arrangements are pending.
As news of Tuesday's murders spread through the international Muslim community, many turned to Facebook and Twitter to share their grief. A Facebook community – Our Three Winners – was started early Wednesday to share news and memories of the students.
"Deah Barakat, Yusor Abu-Salha and Razan Abu-Salha have returned to their Lord," the community's creators state. "They have set an example in life and in death."
Twitter posts speculated the slayings might be a hate crime.
"Three Muslims murdered tonight in Chapel Hill, NC by a man because they were Muslim. What a sad night in America," one person tweeted.
Barakat and Abu-Salha were married Dec. 27. Abu-Salha's Facebook photo – posted two days ago – shows her smiling as her father twirls her around the dance floor at her wedding.
She was scheduled to graduate in December with a degree in biological sciences from NCSU, according to a university release, and she graduated in 2011 from Athens Drive High School in Raleigh, N.C. Her sister Razan Abu-Salha graduated from Athens Drive in 2013 and was studying architecture and environmental design at NCSU.
Barakat, a Syrian-American, majored in business administration and management at NCSU before enrolling at UNC-Chapel Hill in 2013 to pursue his doctorate in dental surgery.
Both he and Abu-Salha advocated for global dental health, providing care and supplies to people in the United States and the Middle East. On Jan. 29, Barakat posted a Facebook photo of a Durham project that gave dental supplies and food to more than 75 homeless people this year.
Barakat was scheduled to travel with 10 other dentists this summer to Reyhanli, Turkey. There, they planned to treat Syrian refugee students for urgent dental needs, pass out toothbrushes and toothpaste, and support Turkish dentists and clinics.
Hours after the murders, more than $8,200 had been donated to the online campaign for "Project: Refuge Smiles," which Barakat was spearheading. The UNC-Chapel Hill School of Dentistry and the Syrian-American Medical Society are helping to organize the trip.
Photo via Wikimedia Commons