Police Shooting Shows Need For Major Changes, Advocates Say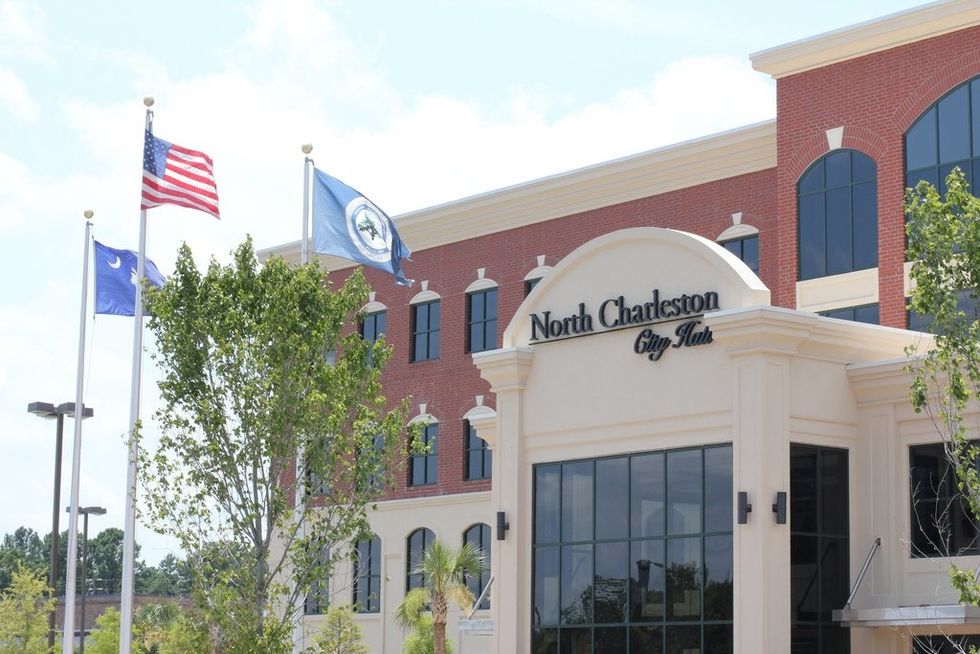 By John Monk, The State (Columbia, S.C.) (TNS)
COLUMBIA, S.C. — There would have been no charges filed against a North Charleston, S.C., police officer this week without a video shot by a witness, many, including the mayor of North Charleston, are saying.
Video brings more accountability, and that's why some South Carolina state lawmakers will be pushing hard next week to pass a bill requiring all law enforcement officers to wear body cameras.
But proposals beyond the body cameras are needed to ensure police accountability, some say. They say:
State law should require that the State Law Enforcement Division, as an outside agency, investigate each time an officer fires a weapon in South Carolina.
All police agencies should be required by law to collect racial profiling data and turn that over to SLED, as a previous state law intended.
The body camera bill will get a hearing in the state Senate as soon as next week and quickly move on from there, a key senator said Wednesday.
The bill, introduced in December by Senator Gerald Malloy (D-Darlington), already has had three hearings this year in a Senate Judiciary Committee subcommittee chaired by Senator Brad Hutto (D-Orangeburg).
Hutto said he hopes his committee soon will pass the bill out to the full Judiciary Committee, which could consider it later this month.
In his subcommittee's three hearings on body cameras, Hutto said, most witnesses -– including many from the state's law enforcement community -– expressed overwhelming support for using cameras.
Concerns, raised by victims advocate groups and others, include privacy and Freedom of Information request issues, as well as costs of the cameras and data storage, Hutto said.
A revenue impact study done for Malloy's bill estimates it would cost some $21 million to equip most state and local law officers with body cameras the first year, and $12 million per year after that.
Malloy said any costs of body cameras should be balanced with the costs of unnecessary police shootings, follow-up investigations and bad publicity for South Carolina –- such as Wednesday's New York Times front-page photographs from the video of a North Charleston officer shooting a man in the back as he runs away.
Body cameras will act as a deterrent and might well have prevented the North Charleston shooting, Malloy said. "If that officer in North Charleston had been wearing a body camera, I don't think he draws the weapon," he said.
"We know that body cameras work. Good police officers don't really mind," Malloy said. "Complaints go down from citizens, and officers can use the videos for training."
Hutto is enthusiastic. Law officers who testified "before our committee thought it was a great idea. It helps gather evidence, it's great for community relations, it's good for officer safety, and it acts as a deterrent to bad conduct on the part of both officers and citizens alike," he said.
Hutto downplayed the initial multimillion-dollar costs. After all, when the idea of police car video cameras were introduced years ago, many people said they would cost too much, Hutto said. But the state decided to pay most of the costs by enacting a one hudred dollar fee on people convicted of DUI, and that fee has substantially helped pay for police car videos –- which nearly everyone now agrees are a great asset, he said.
"Over the years, we've collected millions of dollars," Hutto said. "The vast majority of the cars on the streets now, when the blue lights go on, the camera goes on."
Senator Marlon Kimpson, whose district includes North Charleston, where the latest shooting took place, is a co-sponsor of Malloy's body camera bill.
University of South Carolina School of Law professor Colin Miller said Wednesday he shows law students in his criminal law and evidence classes many videos of officer-involved shootings, but all up to now raise at least some possibility the officer had justification for shooting.
"As far as video clips I've seen, this (North Charleston clip) is probably the most compelling," Miller said. "Based on what's shown in the video, it looks a lot like a homicide."
Meanwhile, Representative Joe Neal (D-Richland), a leader in the Legislative black caucus, said he is introducing legislation that would require an outside law agency to investigate any officer-involved shooting.
"That will help ensure some level of objectivity and fairness," Neal said. "There are some departments that now insist they can do an in-house investigation. I don't think any law agency should investigate itself."
USC's Miller said he strongly supports independent, outside investigations of officers involved in shootings.
Now, SLED investigates only at the invitation of local or other state police agencies.
SLED has no authority to take over an investigation, and local police are not required by law to report such shootings.
While all agencies can opt not to invite SLED in, the Richland County Sheriff's Department routinely does not turn over investigations of its officer-involved shootings to SLED or another outside agency.
Sheriff Leon Lott said he turned to in-house probes starting in 2014 because he feels his department has the investigative expertise, a competent crime lab, and the public trust to conduct proper investigations of its own deputies.
Police face tough decisions and, often, heavily armed and dangerous criminals.
So it's right that they are given the benefit of the doubt when it comes to spilt-second decisions, experts say.
Even so, charging, and convicting, an officer of mishandling a shooting incident is rare in South Carolina, experts say.
Police in South Carolina have fired their weapons at 209 suspects in the past five years, and a handful of officers have been accused of pulling the trigger illegally –- but none has been convicted, according to an analysis of five years's worth of data by The State newspaper.
The solicitor for Charleston and Berkeley counties, Scarlett Wilson, has not brought charges against an officer in at least the past five years.
During that time, there have been 23 police-involved shootings there, 17 of them in Charleston County, according to SLED data from 2010-15 examined by The State.
With SLED investigating, there's not only a better chance at accountability, experts say. There's a better chance for better data collection and analysis.
With one agency in charge, there would be a central location for collecting information and, presumably, more consistency and better chances to spot a trend –- good or bad.
Because SLED's data now comes in from the various agencies and often does not contain the race of the officers, for example, which makes trends or possible racial profiling difficult to detect.
Data collection matters, Neal said, whether from shootings or from traffic stops, for seat-belt violations or other reasons.
"There needs to be come teeth in the law," said Neal, noting there is already a law but that it only applies to non-ticketed police encounters and has no penalty in it for agencies who do not report the data to SLED.
In 2005, Neal was part of an effort to include a provision mandating the collection of racial profiling data in a pending mandatory seat belt bill.
Although many white lawmakers objected, Neal and others supported a long-stalled bill mandating seat belt use after a provision stipulating law agencies must collect race data on encounters between police and citizens.
That provision required all state and local law enforcement agencies to complete a form listing the race of the driver in traffic stops in which a citation is not issued. Police already collect race and other data in most other stops involving a ticket.
But Neal said Wednesday the racial profiling measure in the seat belt isn't working because only a minority of law agencies report that data to SLED as required by law.
During the past 15 years, there have been some 550 reported police shootings in South Carolina, SLED's records indicate. That's an annual average of 36 shootings.
Other information is more difficult to come by, gleaned only by digging through SLED's voluminous files.
Last month, a University of South Carolina professor told The State that it is embarrassing that no one knows exactly how often police fire at or kill suspects in the United States or South Carolina, and that lack of sufficient information makes it harder to grapple with the controversial issue, a criminal justice professor said.
"The government is very aggressive about giving us numbers to protect us from the free market," the University of South Carolina's Geoff Alpert, a nationally recognized expert on police use of force issues, said in an interview. "But not much when it comes to our civil liberties."
Malloy said he plans to introduce another bill next week in the Senate.
It will prevent police from charging bystanders with a crime if they are videotaping a police encounter with a citizen.
"It will allow our citizens to go on and break out their cameras," Malloy said.
"Pictures are worth a thousand words," the senator said. "And thank goodness for this picture."
Photo: City of North Charleston – City Hall via Flickr