A Political 9/11 Changes Our World
@FromaHarrop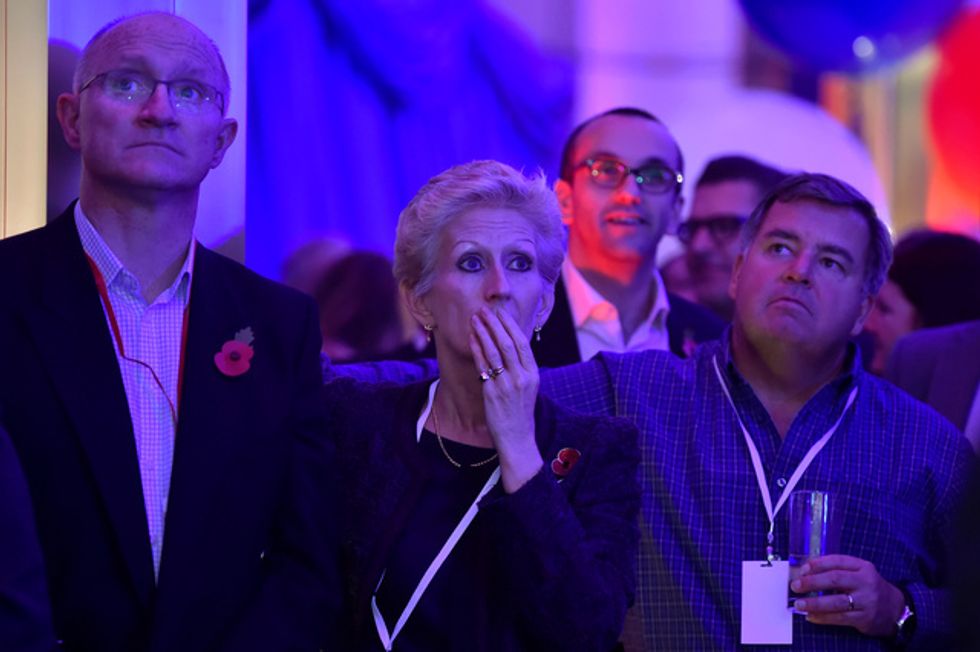 Like the 2001 terrorist attacks, the Donald Trump upset win threatens Americans' sense of safety and continuity. Financial markets went into convulsions, just as they did on that Sept. 11. The difference is that the 9/11 tragedy forged national unity, whereas the Trump election exposed grave internal discord. And a world that rushed to America's side 15 years ago shudders at us now.
Calmer opinion says we'll get through this. The erratic and uninformed Trump will be checked and balanced by Congress and wise advisers. One hopes but also wonders. With only a few brave exceptions, Republican lawmakers fell in line behind Trump, whatever the outlandish conduct. Can they stand up to an egotist who rains abuse on critics? And who's going to choose the advisers?
The fears expressed here don't center on the prospect of an extreme conservatism in the White House. Trump, as principled conservatives have long complained, isn't conservative. A former Democrat, he called for leaving Social Security and Medicare alone. He's supported Planned Parenthood in the past. Religious conservatives expecting him to end abortion are going to be disappointed.
During the primaries, Trump defanged the Club for Growth, the pitiless enforcer of free market purity. The Club for Growth once annihilated moderate Republicans open to any tax hike — no matter how small, on whom or what in exchange for. Supporting regulations that might impinge on someone's profit margin was another cause for political beheading.
So when Trump backed tax and spending hikes, defended social programs and bashed free trade, another sacred cause, the Club for Growth turned its fire hose of money against him, but to no avail. The club failed to whip up tea party anti-establishment rage against Trump because Trump had absconded with the anti-establishment crown.
On the campaign trail, Trump challenged conservative doctrine in ways big and small. In Manchester, New Hampshire, he told his audience a rarely spoken truth about the consequences of carting the old factory jobs back to the United States.
"He said that his trade policies would, in addition to bringing jobs back to the U.S., raise prices for American consumers — and that this was a good thing," James Surowiecki wrote in The New Yorker.
This revived a lost tradition in American politics in which government protected jobs and manufacturers as a policy goal. Consumers weren't king, and keeping prices low at Wal-Mart was not a priority.
Trump's tirades against the North American Free Trade Agreement wallowed in misinformation, as did his flat rejection of the Trans-Pacific Partnership. Actually, the TPP is designed to help us compete against China. (China is not a member.) Economists say Trump's promised trade war could push America into a recession and cost 5 million to 7 million U.S. jobs.
Try explaining that to the blue-collar whites who flocked to Trump in search of a magical fix for their economic and social distress. Try to explain that robots are taking over manufacturing work everywhere, China included.
The Chinese government's response is to prepare these workers for higher-skilled occupations. That's what we should do. But the populist con game pretends that nothing has changed since the 1970s and that stopping cargo ships would restore the past. (It would certainly stop our products from reaching other ports. See the job loss numbers above.)
From a policy perspective, Trump's proposals are not all bad. The man's the problem. Nothing was worth the crude racism, vulgar attacks and in-your-face lying that Trump normalized in the election of 2016.
Those wanting to address our challenges in a systematic way feel their orderly world has crashed down on them. The scary question now is, Can Trump behave? Four years will tell.
Follow Froma Harrop on Twitter @FromaHarrop. She can be reached at fharrop@gmail.com. To find out more about Froma Harrop and read features by other Creators writers and cartoonists, visit the Creators webpage at www.creators.com.
IMAGE: People react to television coverage of election results at the U.S. embassy in London. REUTERS/Hannah McKay