Poll: Americans Increasingly Regard Republicans As Party Of Violence
@kerryeleveld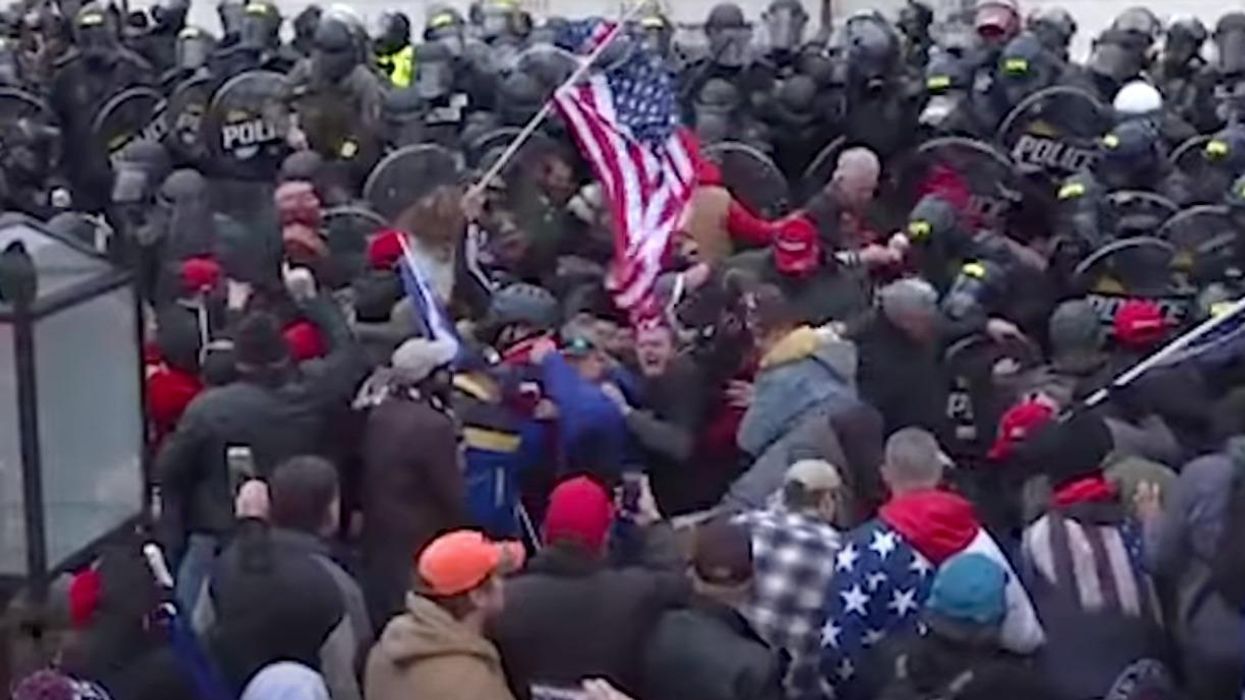 Youtube Screenshot
A new poll from the progressive consortium Navigator Research finds that a plurality of Americans agree that "people who support the Republican Party are inclined to resort to violence when they're pushing their agenda or worldview."
The survey found that 44 percent of respondents agree with the statement, while 34 percent disagree. The numbers are nearly mirror opposite for Democrats, with just 35 percent saying Democrats' supporters are likely to resort to violence, while 45 percent disagree.
Independents were 19 points more likely to view Republican supporters as likely to use violent means (40 percent agree) than Democratic supporters (21 percent agree).
The findings of the survey come as House Democrats have shifted toward a strategy of emphasizing the extremism of both Republican candidates and the MAGA movement. The January 6 hearings appear to be helping their case.
When the survey asked those who viewed GOP supporters as more violence-prone an open-ended question about why, the dominant themes centered around "January 6th," "Trump," "white groups," and "Proud Boys."
By a 20-point margin, the Navigator survey found Americans support the Justice Department filing criminal charges against Donald Trump for his involvement in January 6 (56 percent support, 36 percent oppose). Independents support filing charges by a 24-point margin (50 percent support, 26 perdent oppose). The data also indicatee that support for filing charges increases— by nine points among independents and 13 points among Republicans—after respondents read recent revelations from the select committee's inquiry into January. 6. So the more people know, the better.
An NPR/PBS NewsHour/Marist poll similarly found a 57 percent majority of Americans say Trump bears either a great deal or good deal of responsibility for the January 6 insurrection.
But the NPR poll found that just half of the respondents think Trump should be charged with a crime, while 45% say he shouldn't—a much smaller divide than Navigator found. However, the number of Americans who think Trump actually will be charged sits at just 28 percent in the NPR survey.
Reprinted with permission from Daily Kos.