Poll: Begich Up Big In 2014 Re-Election Battle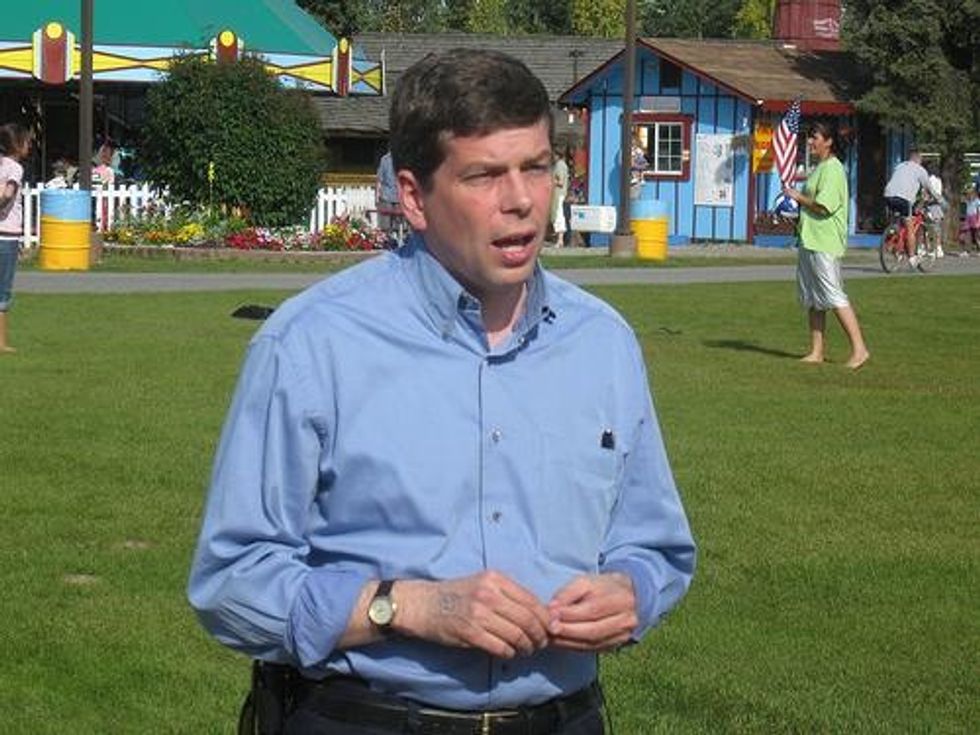 According to a Hays Research Group survey, Alaska senator Mark Begich (D) would hold a comfortable lead over Lieutenant Governor Mead Treadwell (R) in a hypothetical 2014 matchup.
The poll finds Begich leading Treadwell 50 percent to 39 percent, with 9 percent undecided. It sampled 388 likely voters, and has a +/- 4.9 percent margin of error.
Begich's lead is consistent with other early polls of the race, which have found the incumbent holding a narrow advantage over Treadwell, who is widely considered to be the favorite to win the Republican nomination (barring an extremely unlikely bid from former governor Sarah Palin).
"Begich is in a good position at this point in the race, but he shouldn't get too comfortable with more than 400 days before the general election. Treadwell has a good base of support considering the Lt. Governor has barely kicked off his campaign efforts," Hays Research Group research director Adam Hays said in a statement.
"Begich, however, has strong support among Alaskan voters who identify themselves as moderate or somewhere in the middle between conservative and liberal, and getting votes from this group is key to winning an election in Alaska," he added.
Begich's strong early numbers represent a major concern for Republicans, who will likely need to win his seat in order to claim a Senate majority in the 2014 midterm elections. Assuming they hold all of their seats — which is hardly a given, in light of the strong Democratic candidates in Georgia and Kentucky — Republicans would need to defeat three Democratic incumbents in red states to win the majority. With Senators Kay Hagan (D-NC) and Mary Landrieu (D-LA) polling very well in the early going, Alaska may be a must-win for the GOP. Based on Begich's early numbers, it seems likely to be an uphill battle.
Photo: AFL-CIO via Flickr.com