POLL: Mitch McConnell Now Trails Alison Lundergan Grimes In Kentucky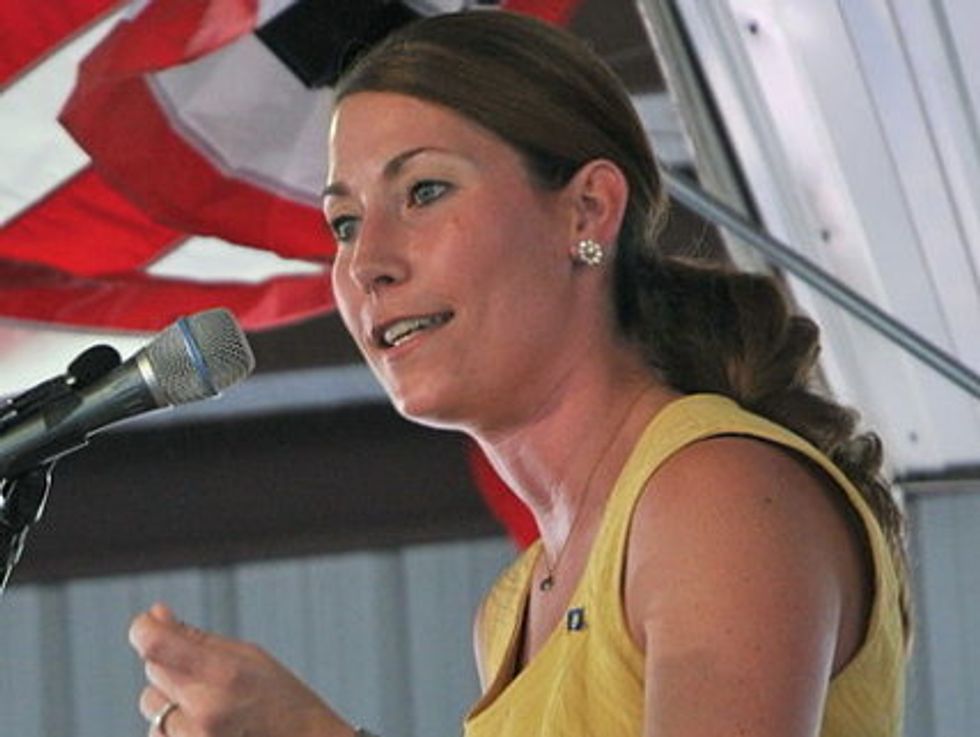 Kentucky's Secretary of State Allison Lundergan Grimes leads Senate Minority Leader Mitch McConnell (R-KY) by 2 percent in the race for the state's U.S. Senate seat, according to a new poll from Democratic pollsters Public Policy Polling (PPP).
The poll was completed before the government shutdown ended on Wednesday as a result of a deal negotiated by McConnell. And it was clear that the shutdown was hurting the minority leader, with 48 percent of those polled saying they were less likely to vote for him because of his support of the shutdown.
PPP says the shutdown is a problem for Republican politicians everywhere, noting that the 60 percent of Kentuckians in opposition is typical of what they are finding in all red states.
Grimes has labeled McConnell "Senator Gridlock" and the National Republican Senatorial Committee (NRSC) is claiming that McConnell's participation in the resolution of the shutdown "erased the entire narrative of Alison Lundergan Grimes' entire campaign."
The Grimes campaign, of course, disagrees.
"Senator McConnell remains the 'Guardian of Gridlock,' just as he has for the last 30 years," Grimes spokeswoman Charly Norton said in a statement released Thursday. "It is an embarrassment that McConnell waited until the 11th hour to stop the manufactured crisis that he and members of Congress created. It is not heroic for Mitch McConnell to do his job and reopen the government. He may think this is a winning strategy, but Kentuckians now have to pay for Mitch McConnell's Washington dysfunction."
The senior senator has still presided over more filibusters than any minority leader in history, even once filibustering his own bill.
PPP has previously found Grimes leading McConnell and notes that the race was looking like a tossup even before the shutdown. Grimes raised more money than McConnell — one of the nation's most prolific fundraisers — in her first quarter as a candidate.
Before he faces Grimes in the general election, McConnell needs to defeat businessman Matt Bevin, who is attempting to align himself with Senators Ted Cruz (R-TX) and Mike Lee (R-UT) — the Tea Partiers whose call to defund the Affordable Care Act led to the shutdown. Bevin released a video Thursday attacking McConnell, while also distancing himself from the shutdown.
Photo: Patrick Delahanty via Wikimedia Commons