POLL: Nearly 3 Out Of 4 Support Raising The Minimum Wage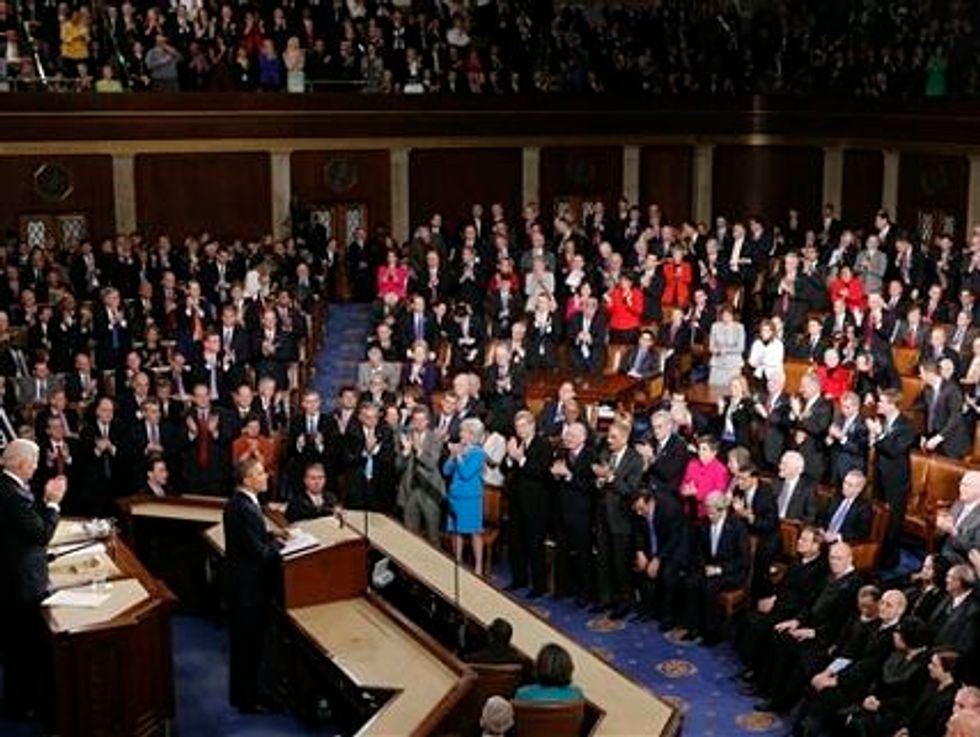 Every political, regional and demographic group in America supports raising the minimum wage to $9, as the president proposed in his State of the Union address, according to a new poll from Gallup.
"Even with the tax relief we've put in place, a family with two kids that earns the minimum wage still lives below the poverty line. That's wrong," Obama said. "Tonight, let's declare that in the wealthiest nation on Earth, no one who works full-time should have to live in poverty, and raise the federal minimum wage to $9 an hour. This single step would raise the incomes of millions of working families."
A total of 71 percent of Americans — including 91 percent of Democrats and 54 percent of conservatives — would like see a bill raising the minimum hourly wage workers can be paid.
Whether they live in the South, the Midwest, West or East, regardless of age or race, a majority of Americans would support an increased minimum wage.
This overwhelming level of support is actually down from the the peak of 83 percent Gallup measured in 1996 and 2005, suggesting Obama's advocacy probably dissuades some support on the right.
Adjusted for inflation, the president's proposed wage would still be less than the lowest-paid workers earned in 1974.
Costco CEO and president Craig Jelinek came out for a bill Tuesday supporting a minimum wage increase even higher than the president's goal, at $10.

"At Costco, we know that paying employees good wages makes good sense for business," Jelinek said in a statement. "We pay a starting hourly wage of $11.50 in all states where we do business, and we are still able to keep our overhead costs low." Costco's stock was trading at around $88 a year ago and is currently over $103, which would appear to refute claims by Republicans and some business leaders that raising the minimum wage would hurt business and worsen unemployment.
The New York Times' Paul Krugman points out that there is just no evidence that their assertion is true. "And while there are dissenters, as there always are, the great preponderance of the evidence from these natural experiments points to little if any negative effect of minimum wage increases on employment," he wrote.
While productivity has skyrocketed in America, wages have not kept pace.

"If the $9.00 minimum wage were in effect this year, the inflation-adjusted value of the minimum wage would still be more than 2.0 percent lower than it had been in the late 1960s," writes economist Dean Baker. "And this proposed target would not even be reached until 2015, when inflation is predicted to lower the value by another 6 percent."
House Speaker Boehner immediately shot down the president's minimum wage proposal. But with the issue's popularity, it's likely to become a central focus of the 2014 election.
AP Photo/J. Scott Applewhite