Poll: Obama's Approval Holds Steady Amid Economic Optimism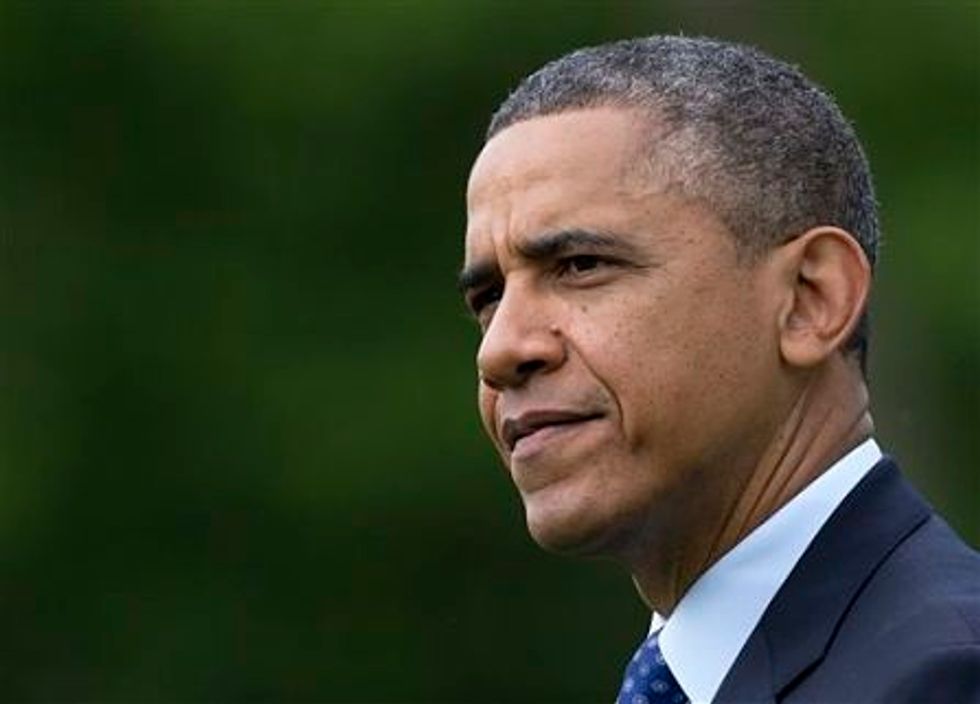 A Washington Post-ABC News poll released Tuesday finds that President Barack Obama's approval rating is holding steady, despite the Republican Party's accusations of scandal gaining traction among voters.
According to the survey, 51 percent approve of the way that Obama is handling his job as president, while 44 percent disapprove. These numbers are nearly unchanged from the researchers' previous poll in April, which found Obama's approval at 50 percent, with 45 percent disapproving.
That the president's approval has held steady is somewhat surprising, in light of the public's receptive attitude towards the GOP's claims that the White House is trying to mislead the public with regards to two "scandals." Respondents agree that the Obama administration is trying to cover up the truth about the IRS' scrutiny of Tea Party groups by a 45 to 42 percent margin, and they say that the administration is covering up the facts about the Benghazi attack by a 55 to 33 percent margin.
Although voters believe the Republican story about the Benghazi attack and its aftermath, the GOP is seeing next to no benefit — 45 percent say that congressional Republicans' Benghazi inquiry is "just political posturing," compared to 44 percent who say it's raising legitimate concerns. Furthermore, voters seem to consider the investigations to be a distraction. Just 33 percent say that congressional Republicans are mainly concentrating on things that are important to them personally, while 60 percent say they are not.
President Obama fares far better on this question; 51 percent say he is concentrating on things that are important to them, and 44 percent say he is not.
The steadily improving economy is likely stabilizing the president's approval ratings. The poll finds that 56 percent say the economy is on the mend, which is the highest number to say so in a Washington Post-ABC News poll since 2009. Furthermore, voters are now split at 48 percent on whether they approve or disapprove of the way Obama is handling the economy, representing a net 9 percent improvement from one month ago.
When asked who they trust to do a better job handling the economy, 46 percent say Obama, while just 37 percent say congressional Republicans.
The Washington Post-ABC News poll is the latest in a string of surveys to find President Obama's approval unharmed, despite the popular narrative that the White House is on the defensive. The results strongly suggest that the GOP would be better served by confronting the White House with a compelling economic argument instead of an impeachment hearing — but, given the party's recent history, it seems unlikely to learn that lesson until it's too late.
AP Photo/Carolyn Kaster, File