Poll: Romney's Support Among Seniors Collapsing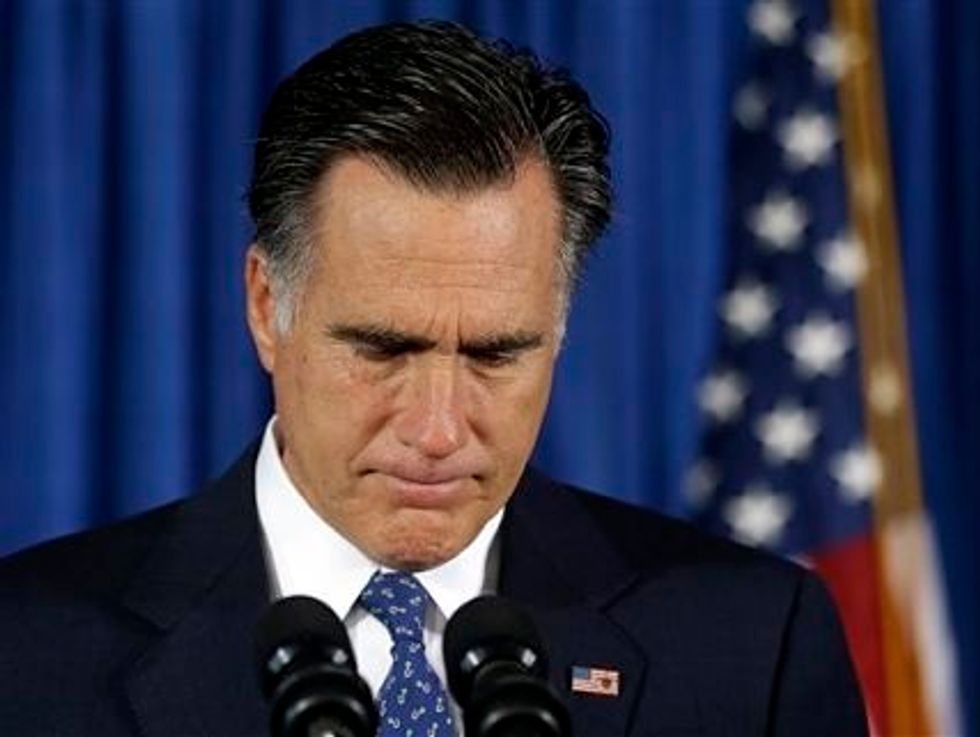 Of all of the bad polling data that Republicans have seen over the past few weeks, this may be the most troubling.
According to a new Reuters/Ipsos poll, Mitt Romney's support among voters over the age of 60 has collapsed from a 20-point advantage just over two weeks ago to a lead of just under four points today. Furthermore, Reuters reports that "Romney's double-digit advantages among older voters on the issues of health care and Medicare… also have evaporated, and Obama has begun to build an advantage in both areas."
The results mirror a Pew poll released last week, which showed Romney with a minuscule 47 to 46 point lead among voters over the age of 65.
Romney's dependence on older voters can't be overemphasized; aside from white males it is the only demographic in which he has consistently out-polled Obama, and seniors make up a consequential part of the electorate in the crucial swing states of Iowa, Pennsylvania, and especially Florida. Given Romney's dismally low support among Hispanics — a group that is very enthusiastic about voting in the 2012 election, as Jamelle Bouie points out in The American Prospect — Romney needs a strong performance among seniors to have any shot of winning.
"If Romney loses seniors, he loses this election, period," Jonathan Oberlander, a health policy specialist at the University of North Carolina, told Reuters. "A bad showing nationally (among older voters) does not bode well for Florida and other states with big senior populations."
Reuters notes that older voters disapprove of Paul Ryan's controversial plan to convert Medicare into a voucher system by a 2 to 1 ratio. While this may not come as a surprise to those who saw Ryan get booed by the AARP last week for promising to repeal the Affordable Care Act, the drop in senior support suggests that Ryan may actually be a significant drag on the Republican ticket.
If Mitt Romney does go on to lose the support of seniors — and then the election — his decision to pick a man who openly hopes to get rid of "collectivist" programs like Medicare and Social Security will be judged in retrospect as the beginning of the end of his campaign.
Photo credit: AP/Charles Dharapak