Poll Roundup: Scott Brown Catches Up In New Hampshire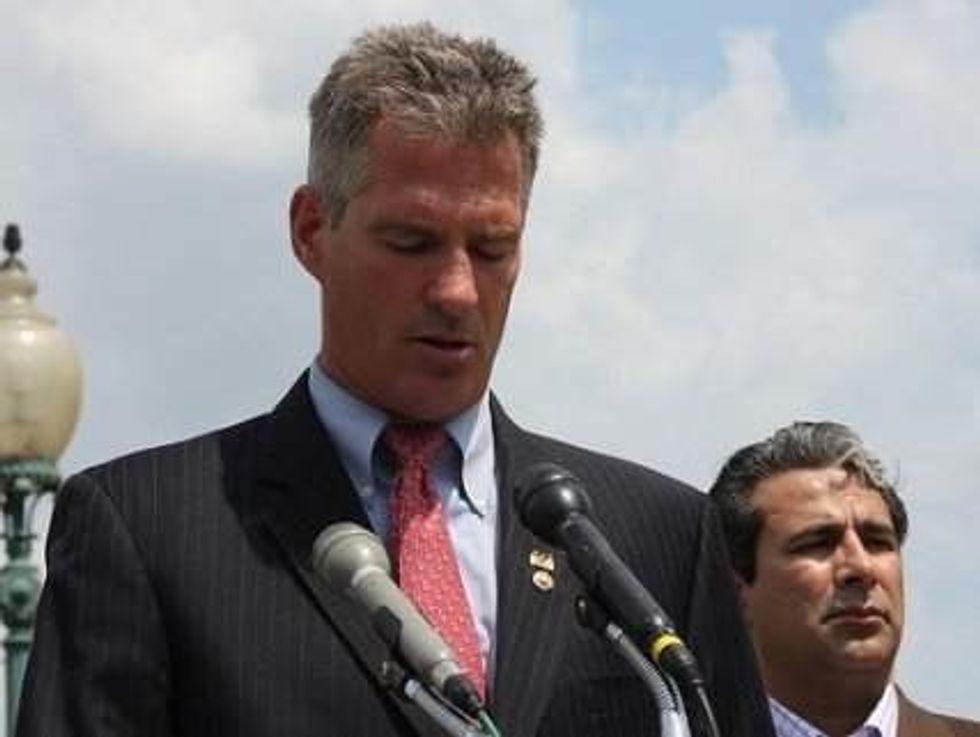 As the 2014 midterm elections draw closer, pollsters across the country will begin releasing masses of data and their predictions of who will control the House of Representatives, the Senate, and statehouses across the country. We'll put those predictions in focus and provide a brief summary of key polls. Here's our roundup from the week of August 17:
New Hampshire
The New Hampshire Senate race has gotten significantly closer, according to a new WMUR Granite State poll that has Republican Scott Brown in a "dead heat" with Democratic incumbent Jeanne Shaheen. Brown only trails Shaheen by 2 percent, with a +/- 4 percent margin of error.
A CBS News/New York Timessurvey conducted last month showed Shaheen ahead by 10 points.
This drastic change could have something to do with the fact that it's still a bit early to conduct polls in New Hampshire. The Republican primary, which Brown will most likely win, won't be held until September 9. Only 27 percent of likely voters say they definitely know who they're going to vote for in the general election, while 13 percent are leaning towards someone, and 60 percent are still trying to decide. But if the election were held today, 46 percent would vote for Shaheen, 44 percent for Brown, 1 percent for someone else, and 9 percent remain undecided.
Though Shaheen is popular in New Hampshire, with a 48 percent favorability rating, the pollsters think the major polling shift has to do with national conditions and President Obama's low popularity in the state (only 37 percent of voters approve of his job performance). Meanwhile, only 36 percent of voters have a favorable opinion of Brown, whose campaign has faltered throughout the summer.
The Real Clear Politicspoll average has Shaheen ahead of Brown by 6.6 percent.
North Carolina
Democratic senator Kay Hagan (D) is essentially tied with Republican challenger Thom Tillis, according to the latest USA Today/Suffolk University poll. The survey finds that 45 percent of voters support Hagan, 43 percent prefer Tillis, 5 percent would vote for Libertarian Sean Haugh, 5 percent are undecided, and 1 percent did not select a choice. But when the survey asked Haugh supporters to pick their second choice, most sided with Tillis.
The survey finds that voters have unfavorable views of both candidates, Congress, and the state legislature, where Tillis is the House Speaker. Hagan has a large lead among women and minorities, while Tillis leads among men and whites. Hagan supporters are primarily concerned about jobs and education, while Tillis backers care about the budget and national security.
"North Carolina is going to be a central battleground in the national parties' efforts to control the Senate in the 114th Congress," Andrew Taylor, a political scientist at North Carolina State University, told USA Today. "There are estimates of $35 million spent (by the campaigns and outside groups) and it's just the middle of August." That onslaught of overwhelmingly negative TV ads "fits with the sour mood North Carolina is in."
The Real Clear Politicspoll average has Tillis ahead by one point.
Kansas
The latest survey from Public Policy Polling, which leans Democratic, has Republican governor Sam Brownback behind Democratic challenger Paul Davis by 2 percent. It finds that 39 percent of voters support Davis, 37 percent would vote for Brownback, 9 percent would vote for Libertarian Keen Umbehr, and 15 percent are still undecided. The poll has a margin of error of +/- 3.3 percent, which means that the candidates are essentially tied. This poll is a lot closer than previous polls, such as a recent Rasmussen Reports survey that had Davis ahead of Brownback by 10 percent.
PPP pollsters note that Umbehr is actually helping Brownback, as 65 percent of Umbehr supporters say their second choice would be Davis. If Umbehr wasn't in the race, voters would support Davis by a 44-39 margin.
"[Republican senator] Pat Roberts and Sam Brownback are both very unpopular," Dean Debnam, president of Public Policy Polling, said. "Those things are combining to make it a much more interesting election year than usual in Kansas."
The Huffington Post's model estimate has Davis ahead of Brownback by 3.8 percent.
Connecticut
Incumbent Democratic governor Dan Malloy is behind Republican challenger Thomas Foley by 7 points, according to a Rasmussen Reports survey released Thursday. Foley has the support of 45 percent of voters, while 38 percent say they would vote for Malloy, 7 percent would vote for another candidate, and 10 percent are undecided. The survey has a +/- 4 percent margin of error.
Foley lost to Malloy in 2010 by only 6,500 votes, so November will be a rematch for the two. Foley's been ahead of Malloy in almost every poll for the past few months, and is trying to present himself as a strong businessman who can bring "change" from Malloy, whom he blames for high taxes and poor schools.
Malloy has emphasized his swift response to the Newtown tragedy and the way he took charge during Hurricane Sandy.
The Real Clear Politicspoll average has Foley ahead of Malloy by 4.6 percent.
Photo: Talk Radio News Service via Flickr
Interested in U.S. politics? Sign up for our daily email newsletter!