Poll: Sanders Close Behind Clinton In New Hampshire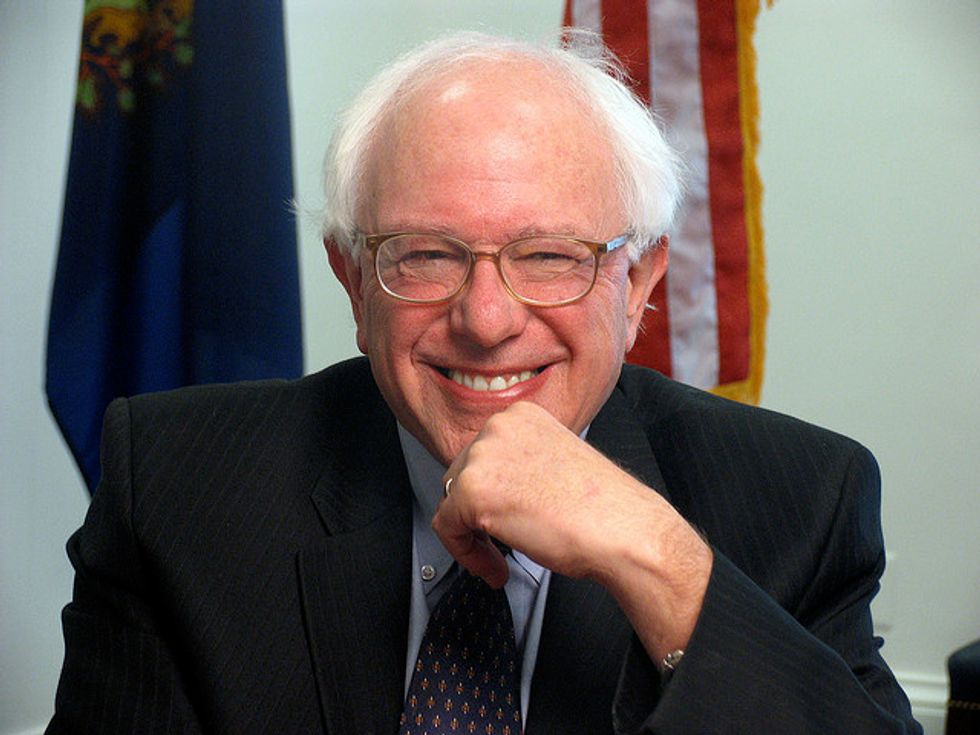 Senator Bernie Sanders (I-VT) has boasted that his proximity to New Hampshire could give him a leg up for the Granite State's primary in his underdog bid for the Democratic presidential nomination — and a new poll released Tuesday suggests he might just have a point.
Hillary Clinton leads in the state with 41 percent, followed by Sanders at a surprisingly close 31 percent, according to the new survey from Suffolk University. Joe Biden has 7 percent, Martin O'Malley 3 percent, Jim Webb 1 percent, and Lincoln Chafee less than 1 percent.
The survey of likely Democratic voters was conducted from June 11 to 15, and has a margin of error of +/- 4.4 percentage points.
During a recent campaign swing through the state, The Keene Sentinelreported, Sanders told a crowd of supporters: "Let me tell you a secret: We're going to win New Hampshire."
Photo: truthout.org via Flickr