Poll Shows Trump Is Most Disliked President In Recent History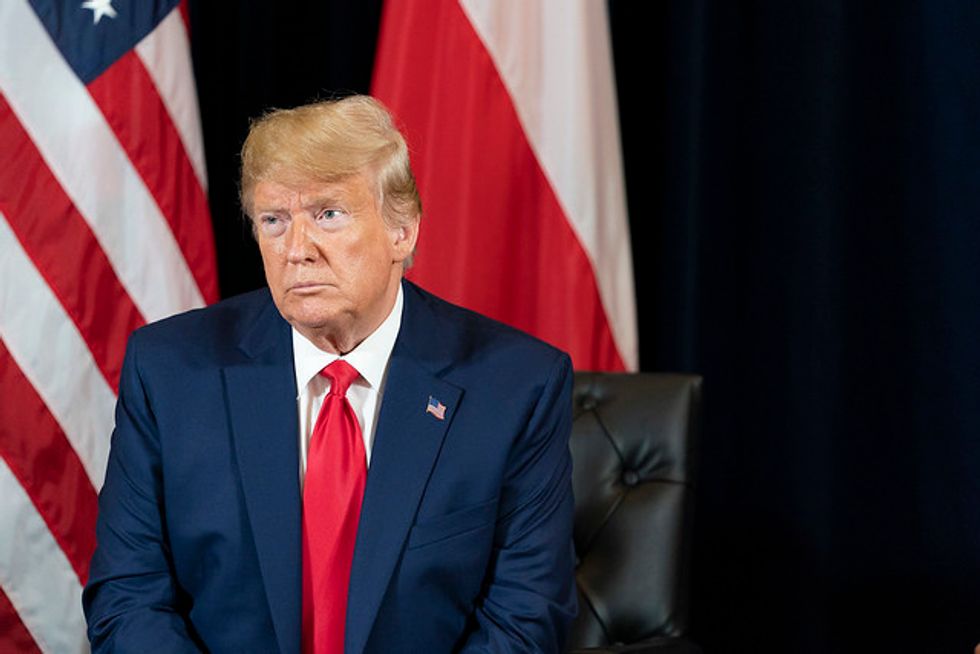 Whether or not they agree on policy, a majority of Americans has never personally disliked the president — until Donald Trump came along, that is.
According to a Sunday poll from NBC News and the Wall Street Journal, a historically high percentage of Americans (69 percent) personally dislike Trump. An even higher percentage of people — 75 percent — disapprove of Trump's policies.
According to NBC News, "A record 50 percent say they dislike him personally and dislike his policies, while another 19 percent say that they dislike him but approve of his policies." A further 25 percent of people like Trump personally but disapprove of his policies.
Only a mere 4 percent of Americans both like Trump personally and approve of his policies.
From Reagan through Obama, a majority of Americans personally liked the occupant of the Oval Office, even if they disagreed on presidential policy. The high-water mark for not liking a president, before Trump, came in March 2006, when 42 percent of Americans disliked George W. Bush in the wake of Hurricane Katrina.
Trump should be used to the unpopularity. After all, he did lose the popular vote in 2016 by almost 3 million votes. His inauguration crowd was dwarfed the following day by the crowd for the Women's March, and Trump has never recovered.
Trump's approval rating has consistently been below 50 percent for the duration of his time in office, and his disapproval rating has been above 50 percent for about the same amount of time.
The survey did not ask why people dislike Trump, but controversies ranging from Trump praising white supremacists to ripping families apart and throwing children into cages to racist attacks on members of Congress may have influenced whether or not people like Trump personally.
Whatever the reasons, Americans just don't like Trump personally — and even more dislike his policies.
Published with permission of The American Independent.