Polls: Trump Ahead In Tuesday Contests. Will It Hold?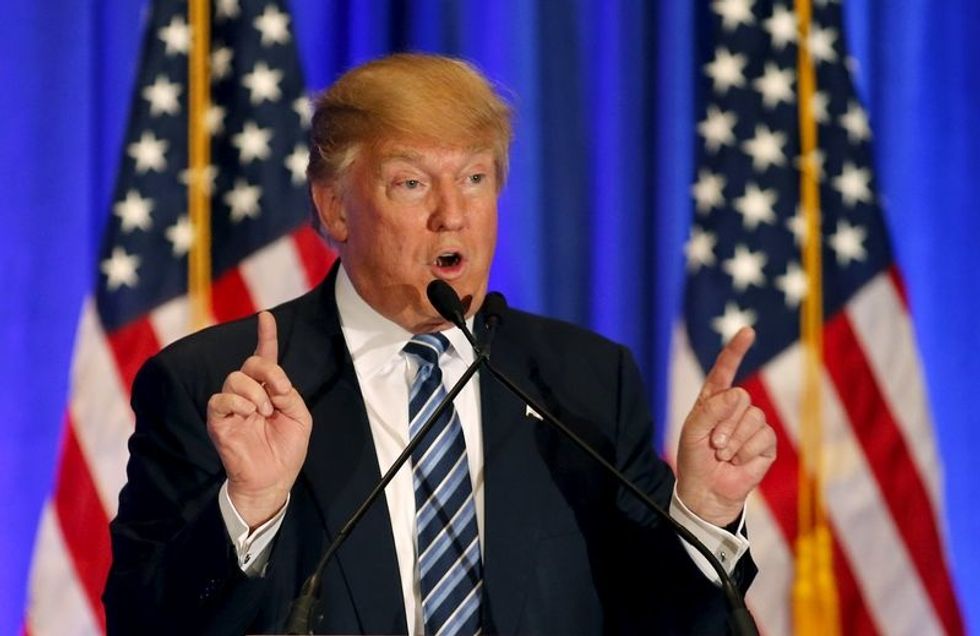 Republicans are voting in four more states on Tuesday — and Donald Trump could be on the verge of another round of victories, according to the polls.
In the state of Michigan:
And in Mississippi, a poll last week from GOP-aligned firm Magellan Strategies had Trump at 41 percent, Cruz 17 percent, Rubio 16 percent, and Kasich 8 percent, along with Ben Carson (who was still in the race at this time) with 5 percent.
It should be noted that the thresholds to receive GOP delegates from these states are both 15 percent — and Marco Rubio is yet again in serious danger of missing out.
There has not been any current polling of the Idaho primary or the Hawaii caucuses.
One word of caution: The polls leading into this past Saturday's contests showed Trump way ahead in Kansas, Kentucky, and Louisiana. But in fact, Cruz vastly exceeded those expectations and won the Kansas caucuses in a landslide, and Trump only narrowly held on to victories in the Kentucky caucuses and Louisiana primary. (Cruz also won the caucuses in the state of Maine.)
Photo: U.S. Republican presidential candidate Donald Trump speaks at a press event at his Trump International Golf Club in West Palm Beach, Florida, March 5, 2016. REUTERS/Joe Skipper