Pope Congratulates U.S., Cuba On Historic Thaw
@AFP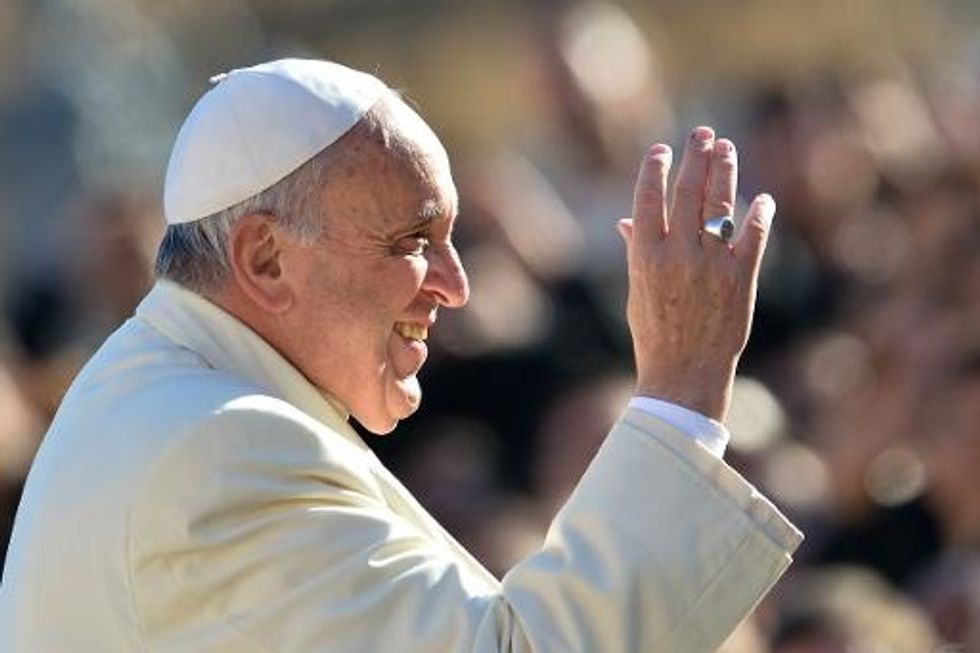 Vatican City (AFP) – Pope Francis on Wednesday congratulated the United States and Cuba for the historic thaw announced between Washington and the communist-run Caribbean island.
"The Holy Father wishes to express his warm congratulations for the historic decision taken by the governments of the United States of America and Cuba to establish diplomatic relations, with the aim of overcoming, in the interest of the citizens of both countries, the difficulties which have marked their recent history," the Vatican said in a statement.
It added that the pontiff had sent letters to the U.S. and Cuban leaders in recent months and offered their delegations his offices in October to "facilitate" dialogue.
(AFP Photo/Alberto Pizzoli)