Pregnant Woman Strangled, Boyfriend Beheaded In Craigslist Sex Meeting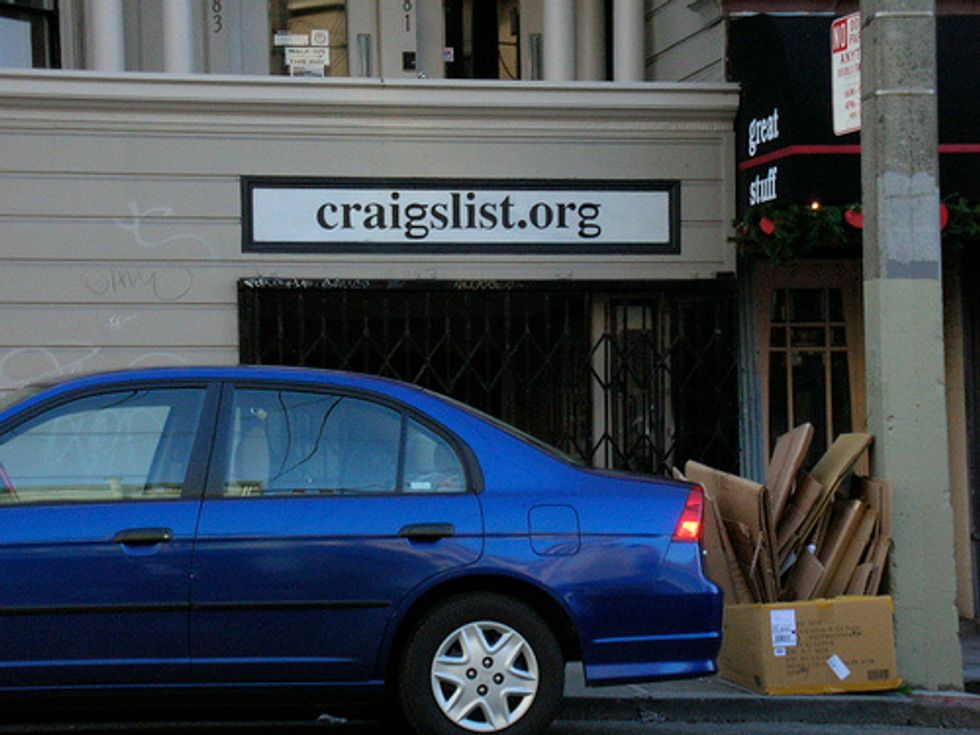 By Matt Pearce, Los Angeles Times
When Michigan police found the body of a 25-year-old man in a park last week, they had a macabre mystery on their hands.
The man's name was Charles Gerard Oppenneer, and investigators think he was killed by an injury to his head.
The problem is they don't know for sure what caused his death, because they still haven't found his head. Police say he was decapitated after he was killed.
Then on Monday, the story turned even more disturbing.
Investigators in the town of Wyoming, a Grand Rapids suburb, released new details about the deaths of Oppenneer and his 18-year-old girlfriend, Brooke Slocumb, who was eight months pregnant when she also was killed last week. Slocumb's unborn child did not survive.
The couple had arranged to meet with a stranger they'd met on Craigslist, police say.
Now their suspected killer, Brady Oestrike, 31, is also dead, having shot himself after crashing his car while fleeing police, officials said.
Slocumb's body was in his trunk. Police had been looking for her since her boyfriend's body was discovered a day earlier, July 16.
Investigators say Slocumb had apparently used emails to arrange to meet with Oestrike in a money-for-sex encounter that was supposed to happen at a park in Wyoming late on the night of July 12.
Wyoming Police Chief James Carmody told reporters Monday that Oestrike was supposed to be paying the victims for sex.
Instead, officials think Oestrike — who listed himself as a journeyman power lineman on the Facebook page under his name — killed Oppenneer and took Slocumb captive in his home.
"Investigators have recovered over 400 different items from the home, items that include restraints that would indicate that Oestrike held the victim Brooke Slocomb in captivity there for a period of time before he murdered her" by way of strangulation, Carmody said.
Also discovered in the basement: "Dozens of firearms, ammunition, numerous knives and other weapons," as well as computers, cameras, and surveillance devices, Carmody said.
Oestrike had expressed strong opinions about gun rights on his Facebook page, on which he'd also written a cryptic poem in February about how "blood can mean death or indeed can mean life / And a man can be more when he has a good wife."
Below the poem, Oestrike had posted an image from the "Pirates of the Caribbean" movies with the words, "Crazy people don't know they are crazy, I know I am crazy therefore I am not crazy, isn't that crazy."
A photo on Facebook also showed Oestrike posing with swords.
Police were apparently about to serve a warrant on Oestrike's home in connection with Oppenneer's death and beheading when Oestrike drove off with Slocumb's body in the trunk, leading to the police chase that ended with his apparent suicide.
Photo: Chika via Flickr
Interested in national news? Sign up for our daily email newsletter!