President Obama To Announce Withdrawal Of 34,000 Troops From Afghanistan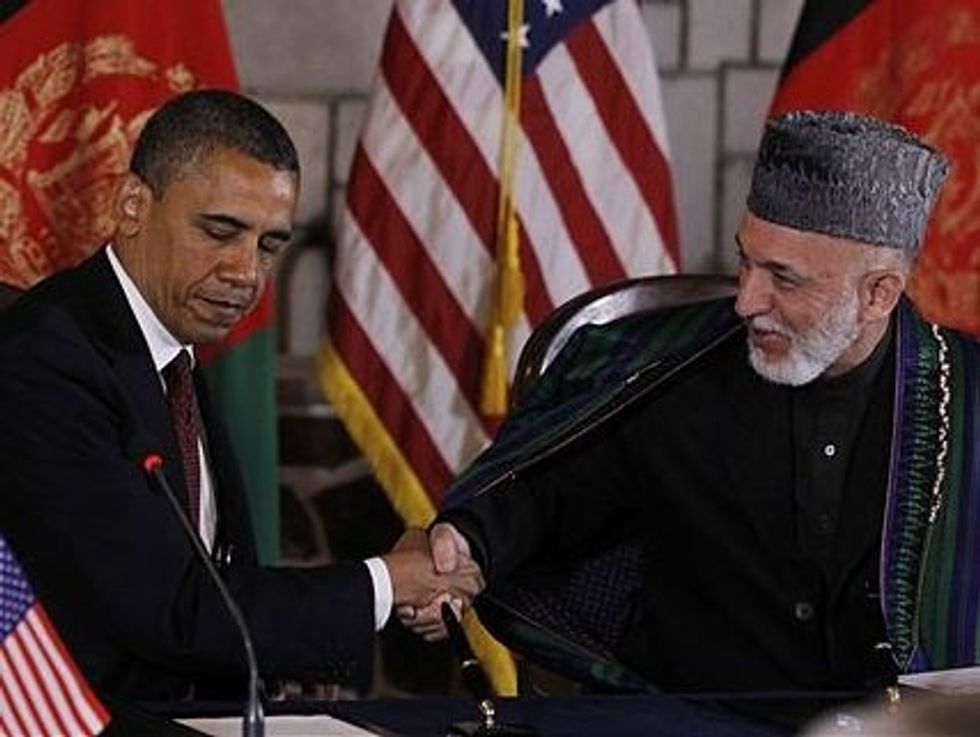 During his State of the Union address on Tuesday night, President Obama will announce that more than half of the 66,000 troops still stationed in Afghanistan will be home by this time next year, according to an administration official.
The war in Afghanistan is the longest in American history. Obama campaigned in 2008 on shifting the focus from the Iraq War to Afghanistan — all U.S. troops are now out of Iraq.
The 34,000 troops will be phased out of the country, with many staying through the "fighting season," which ends in September and October.
The plan calls for Afghan troops to take over the responsibility for their country's security in 2014, without shifting that responsibility  too quickly.
By 2016, only a small residual force of a few thousand troops or more is likely to stay in the country, focused exclusively on hunting down terrorists, though the administration introduced the option of no troops remaining in the country last December.
President Obama began discussing the accelerated withdrawal with Afghanistan's president Hamid Karzai last month, when the two met at the White House.
In January, a slight majority of of Americans, 51 percent, said they did not think the war was "worth it."
However,  62 percent said that the war in Afghanistan against the Taliban and al Qaeda was at least "somewhat successful," up from 46 percent in 2009. The death of Osama bin Laden in 2011 probably has more to do with that shift in popular opinion than the "surge," which has not succeeded in removing the threat of the Taliban regaining control of large portions of the country.
Photo credit: AP Photo/Charles Dharapak