It's Time To Stop Gouging And Grifting Millions Off Prisoners' Phone Calls
@ChandraBozelko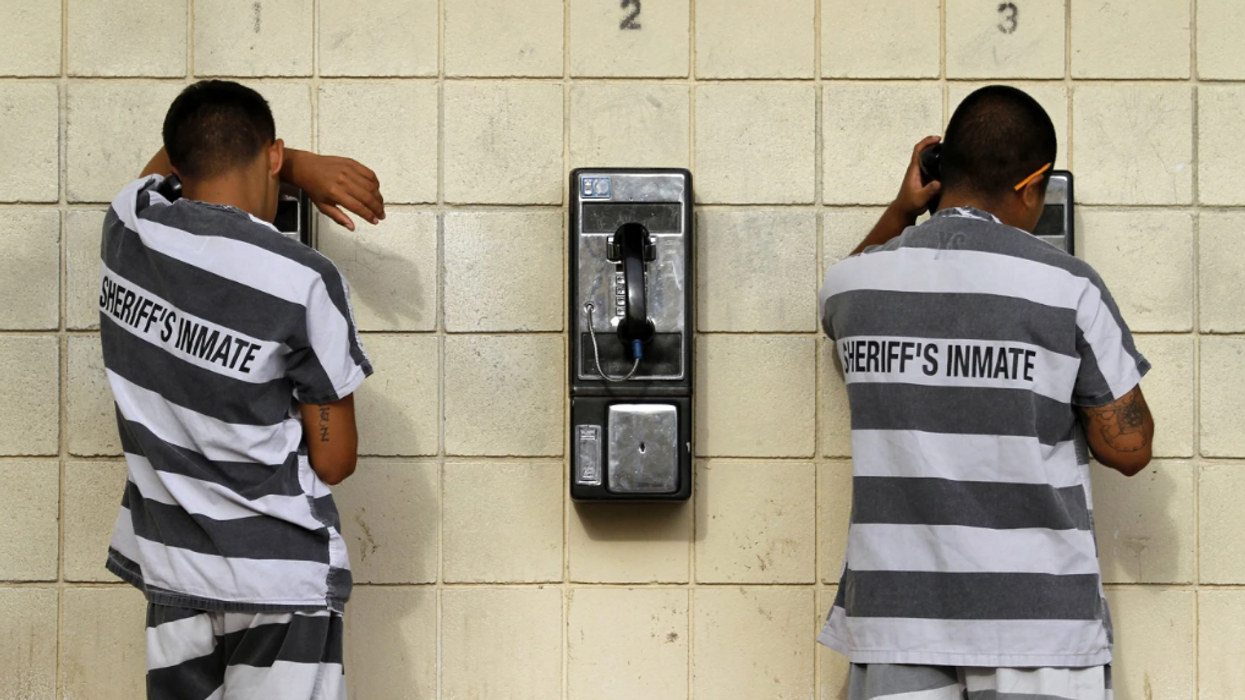 For years, prison phone company Global Tel*Link or GTL would empty customers' prepaid accounts for calls from prison if they hadn't used them for anywhere from 90 to 180 days.
Emptying accounts wasn't just craven capitalism; the way inequities compound each other made this a potentially racist practice. Since disciplinary sanctions often include a loss of phone use privileges, this financial loss fell disproportionately on people held in isolation or experiencing other restrictions, a population that is disproportionately people of color.
A then-public defender sued GTL to stop them; Attorney Ben Githieya had opened an account to receive calls from clients. When none called, GTL cleaned out an unknown sum from his account. Other victims eventually joined Githieya to create a class action that's lasted the last seven years. This year GTL agreed it would pay customers back about $67 million.
Only towards the end of Githieya's case did a judge's order reveal the real, accurate amount of money that GTL made from these accounts, money earned not in exchange for services provided: $121 million between 2011 and 2019. GTL has set it up so that the company makes money whether inmates make calls or not.
According to a settlement agreement that became final just days ago, GTL can still swipe balances, they just have to inform customers of the policy up front and again when they're about to raid the remaining funds. It's a measure of justice but hardly a revolution.
Introduced in the House of Representatives last April, the Martha Wright Prison Phone Justice Act remains pending and advocates are clamoring to pass it before the end of the 117th Congress. The bill proposes a cap on the per-minute cost of prison phone calls at four cents for customers who pay with a credit or debit card and five cents for collect calls. That would reduce some call rates by anywhere between 87 and 50 percent.
Even if this bill becomes law that would affect prisons and jails throughout the country, it still allows for fees that seem exorbitant. It explicitly authorizes prison phone providers to charge $5.95 every time someone needs to use a live agent for help with their accounts and two bucks for a paper bill or statement. With about two million people incarcerated, these charges pile up in corporate accounts.
There's only one source of justice in prison phone call prices: The states and municipalities that conspire with telecom behemoths like GTL to take money from inmates. They have to let go of the grift.
The absence of competition in prisons allows companies like GTL and its competitor Securus to negotiate exclusive contracts for a particular facility by giving the prison or state a legal kickback.
Only eleven states and the Bureau of Prisons forgo a portion of phone profits. Thirty nine states become a partner in the predation alongside companies like GTL and Securus. Their take is so much that they make more than the phone companies; fourteen states' take is more than 50 percent of prison phone revenue.
Michigan makes the most in kickbacks from corrections-based calls — over nine million dollars — even though it ranks 22nd among the states in the size of its incarcerated population. A 15-minute call there costs $22.56 — and it's not even the highest cost in the country. The record cost belongs to the state of Arkansas where that same call costs $24.82 and the state keeps anywhere between $18.37 and $19.86 of each call.
While it's often said that appealing to the moral sense of one's oppressor doesn't work, it's been effective in the peculiar world of prison phones. That they'll tire of exploiting poor communities isn't a fantasy anymore.
The New York City Council made inmate calls free in 2019 and San Francisco County did the same in 2020. Last year, the cities of San Diego and Los Angeles followed suit. At the same time, Connecticut became the first state to waive phone costs, after legislators revealed that they receive and pay for calls from inmates who are either relatives or close to their families. Because half of the country has an immediate family member who was or is incarcerated, prison phone call rates drill holes in household finances all over the country.
Making phone calls free entails a loss; there's no way around it. New York City made $5 million from calls. San Francisco County pulled in about $1.7 million from them. San Diego stands to lose $7 million and Connecticut will miss the $10 million of the $15 million plundered from calls from inmates in the state — because maintaining contact with people outside tends to reduce recidivism but also because they're starting to realize that financial gain from incarcerating people doesn't incentivize the system to do anything but lock people up.
The phone revenue doesn't always get directed back toward prison and jail costs. Sometimes it does, like in Massachusetts where prison labor and other programs are the beneficiary of the gouging. Other times, the money ends up elsewhere. In Connecticut it went to a specialty unit in the probation services department.
But it's no matter which coffer receives this revenue, it's not worth it and lawmakers recognize that. Making money from the most indigent is just repulsive to them, even if it means juggling budget items around. "The idea that we should be creating a situation to profit off the families of incarcerated individuals who are already struggling day to day to put food on the table, to me it's morally wrong. It's not how we should be paying for things," San Diego County Board of Supervisors Member Terra Lawson-Remer told the San Diego Union Tribune.

"Unfortunately, the city has been profiting from some of the poorest and most vulnerable New Yorkers for years," Corey Johnson, the New York City Council speaker and sponsor of the bill that passed in 2018, said in a statement. "Thankfully, that is now going to stop."Even decision makers that haven't reduced the price of calls know this. Suffolk County, Massachusetts — a bill that would make calls free didn't survive the 2022 legislative session in the Bay State — Sheriff Steven Tompkins, president of the Massachusetts Sheriffs' Association, recognizes that the criminal legal system shouldn't be profit-motivated. A bill to make calls free didn't make it to the vote in the 2022 session of the Massachusetts.
"I don't mean to be flippant with you, but there are people that have talked to us about the fact that they think that [this department] is a profit center. It is not a profit center," Tompkins told reporters from WBGH, the National Public Radio affiliate in Boston. No one has to be flippant. Brave and innovative are the qualities needed here — and they're present; the cities and states that have reformed the cost of calls have modeled what to do.
When San Francisco County contracted for rates that wouldn't be passed on to inmates' families, they negotiated a low monthly rate per phone, not per call; it was the first contract of its kind in the country. The phone company isn't going out of business and taxpayers aren't getting soaked, all because the sheriff had the courage and the political will to take this risk.
Not every state and municipality is going to go along and sacrifice this revenue, at least not in the short term, so legislation like the Martha Wright Act is probably necessary to achieve change that can make a difference now.
But some jurisdictions will do this once they're given political permission. Supporting lawmakers who've criticized prison communications is probably the best way to stop the prison pillage. They can give up the money they make off prison phone calls. They've already started. They just need to carry on.