#EndorseThis: Trump Hates This Border Wall, But He Made You Pay $1.7 Billion To Its Builder
@nationalmemo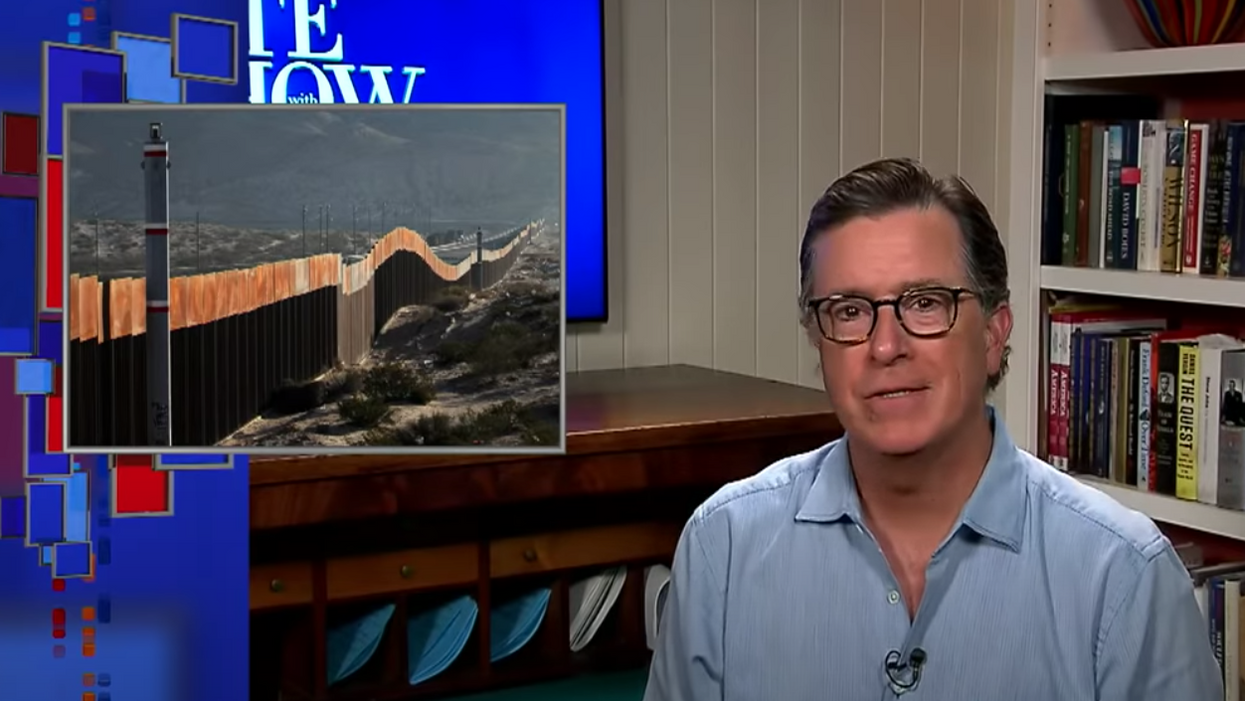 Have you heard about the private border wall put up by a group of Trump supporters along the Rio Grande? They collected millions online from #MAGA suckers and built a structure so close to the river that it's now eroding rapidly from below. In fact, there's a strong possibility that it will fall in someday.
To Stephen Colbert, this farce is emblematic of the Trump era – and he notes acidly that the president himself is now trying to disown that "tiny section" of wall, its sponsors at "We Build The Wall" and its impresario, a builder named Tommy Fisher. "It was only built to make me look bad," Trump whined on Twitter.
But while Trump complains, Colbert notes that Fishher has also won a fat $1.7 billion contract from the U.S. government to build more wall. Say whut?
Just click. The whole thing is just as unbelievable as it sounds.