Pro-Trump Juror Warns Him Against Manafort Pardon
@FAWFULFAN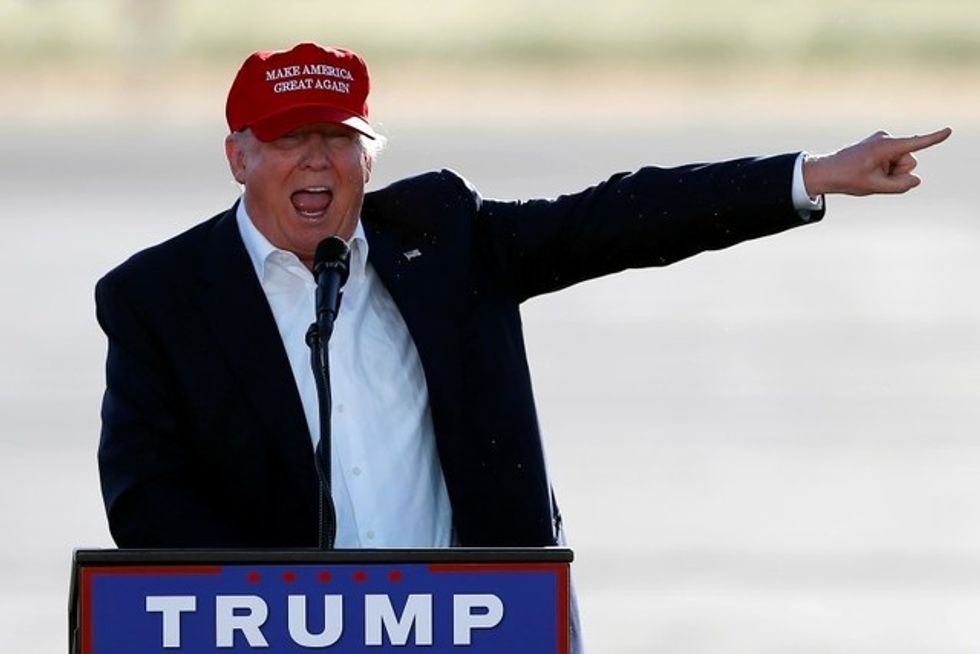 Reprinted with permission from AlterNet.
Paula Duncan is a steadfast supporter of President Donald Trump. She considers Special Counsel Robert Mueller's Russia investigation to be a "witch hunt." When she was selected as a juror in the case of Trump's former campaign manager Paul Manafort, which stemmed from Mueller's investigation, she even brought her "Make America Great Again" hat to the federal courthouse for the Eastern District of Virginia and kept it in her car during the proceedings.
But even she could see, once the trial got going and Mueller's prosecutors presented their evidence, that Manafort was guilty of money laundering and tax fraud. She voted to convict him on all 18 counts. And now, she has a message for the president she loves: don't interefere.
"I feel it would be grave mistake for President Trump to pardon Paul Manafort," Duncan told CNN's Anderson Cooper in an interview that will air on Friday night. "Justice was done, the evidence was there and that's where it should stop."
Duncan is the first of the jurors to speak publicly on the case. In an interview on Fox News Thursday night, she said that "I did not want Paul Manafort to be guilty, but he was." She explained that she and 10 other jurors wanted to find him guilty on all charges. Only one holdout juror caused them to deadlock on 10 of the charges, resulting in an eight-count conviction.
Trump recently told Fox & Friends' Ainsley Earhardt that he is considering issuing a pardon for Manafort, whose crimes stem from years of high-powered connections and assistance to allies of foreign oligarchs, including some loyal to the Kremlin. He has claimed that Manafort is being treated unfairly, and it is also possible that he believes a Manafort pardon would show dominance over Mueller. But such a move is likely to backfire on him; a new poll from Morning Consult reveals that 60 percent of voters believe it would be "inappropriate" for Trump to pardon his former campaign manager.
Trump has drawn controversy for his highly political use of pardons, from awarding one to racist anti-immigrant crusading ex-sheriff Joe Arpaio for contempt of court, to far right filmmaker Dinesh D'Souza for campaign finance violations.
Matthew Chapman is a video game designer, science fiction author, and political reporter from Austin, TX. Follow him on Twitter @fawfulfan.