Professional Sports Teams Are Avoiding Trump Hotels In Droves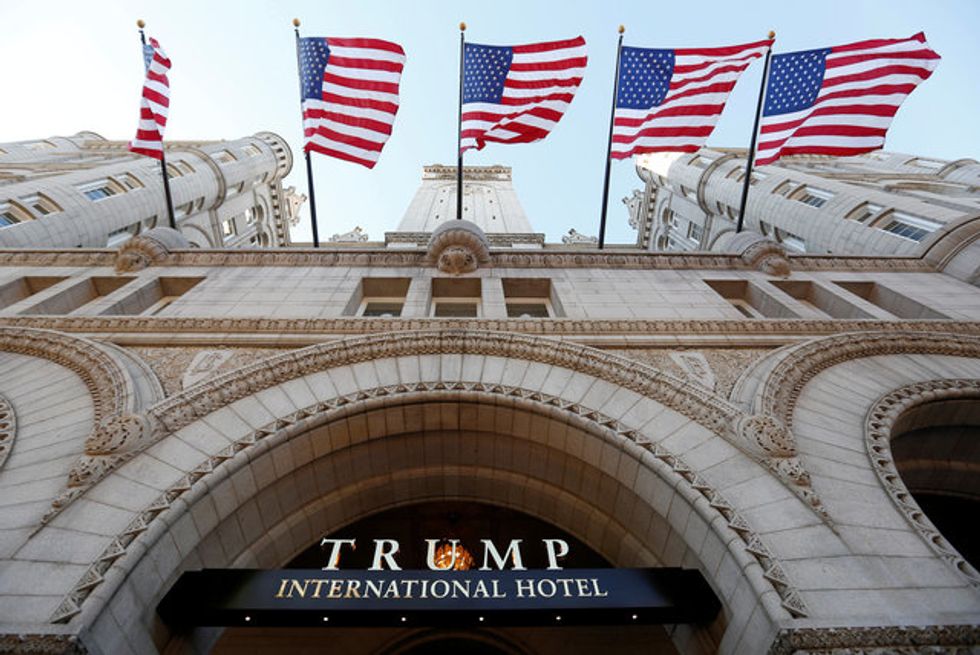 Reprinted with permission from AlterNet.
Shortly after Donald Trump disinvited the Golden State Warriors to the White House last month, LeBron James called the president a "bum," adding that these trips were "a great honor until you showed up!" While the Stanley Cup champion Pittsburgh Penguins recently made their pilgrimage to 1600 Pennsylvania Avenue, NBA players would appear to agree. Not only are they reluctant to visit him in the Oval Office, athletes don't want to be seen at his hotels.
According to a new report in the Washington Post, 11 separate teams have stopped frequenting the Trump SoHo in New York since the reality star launched his bid for president in 2015. Recent departures include the Toronto Raptors, Phoenix Suns, Houston Rockets, Sacramento Kings and Washington Wizards.
Ultimately this phenomenon is not unique to professional basketball. The Post contacted 123 teams across America's four major sports leagues, and none of the 105 that responded would confirm future plans to stay at Trump properties. Of the 17 clubs that regularly patronized Trump's hotels, 16 were no longer customers.
Over the past few weeks, the president has launched a crusade against NFL players who refuse to stand for the national anthem, infamously calling them "sons of bitches" and praising Cowboys owner Jerry Jones for his pledge to bench protesters. He's even threatened to adjust federal tax law to penalize the league, an attack that could amount to a violation of the First Amendment.
"The president has seemingly made a point of dividing us as best he can," Golden State Warriors Coach Steve Kerr told the Post. "He continually offends people, and so people don't want to stay at his hotel. It's pretty simple."
The Milwaukee Bucks' Jabari Parker expressed a similar sentiment following Trump's election in November.
"I'm proud to not stay in Trump hotels," he told the Sporting News. "I don't support someone who endorses hate on other people. He ran his campaign on hate. He's attacked everything that I am and believe."
H/T Washington Post
Jacob Sugarman is a managing editor at AlterNet.