Prosecutors Quizzed Cohen 'More Than 50 Hours'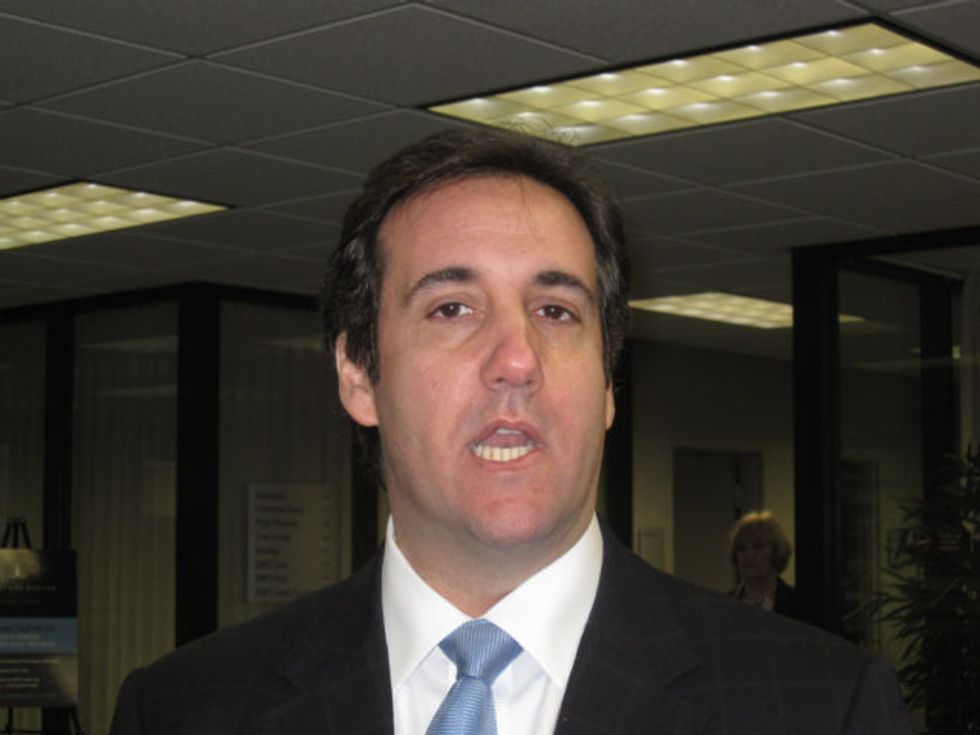 Reprinted with permission from AlterNet.
President Donald Trump's former lawyer, Michael Cohen, has been flying under the radar in recent weeks since pleading guilty to a series of crimes, including campaign finance violations that he said he carried out under the president's direction.
In recent days, some observers speculated that Cohen's newfound silence suggested he was cooperating with government prosecutors.
And according to a new report from Vanity Fair's Emily Jane Fox, that's exactly what he's doing. Fox reports that Cohen has spent 50 hours voluntarily sitting down with prosecutors from multiple investigators — including special counsel Robert Mueller and the Southern District of New York.
Fox wrote:
Behind the scenes, however, Robert Mueller's special investigation into collusion and obstruction of justice continues apace. So does the Southern District's probe into campaign-finance violations. Despite having no formal cooperation agreement with the government, Cohen has willingly assisted and provided information critical to several ongoing investigations, according to two sources familiar with the situation, in a string of meetings that have exceeded more than 50 hours in sum.
As a former confidant and fixer for Trump and the Trump organization, Cohen is believed to have extensive knowledge of the inner workings of the business and much of the president's private behavior.
And according to Fox's reporting, Cohen is eager and willing to turn over everything he knows about the president, even though he doesn't have an official cooperation deal with prosecutors:
Cohen has said to friends that he has regrets about his work on behalf of Trump in his capacity as a Trump Organization employee. "What you see now is a return to who he was before all of this," one longtime friend of his told me. "He's an open book, and he's adamant to make it right.
Cody Fenwick is a reporter and editor. Follow him on Twitter @codytfenwick.