Endorse This: Colbert Says 'Come Get Me' To Proud Boy Joe Biggs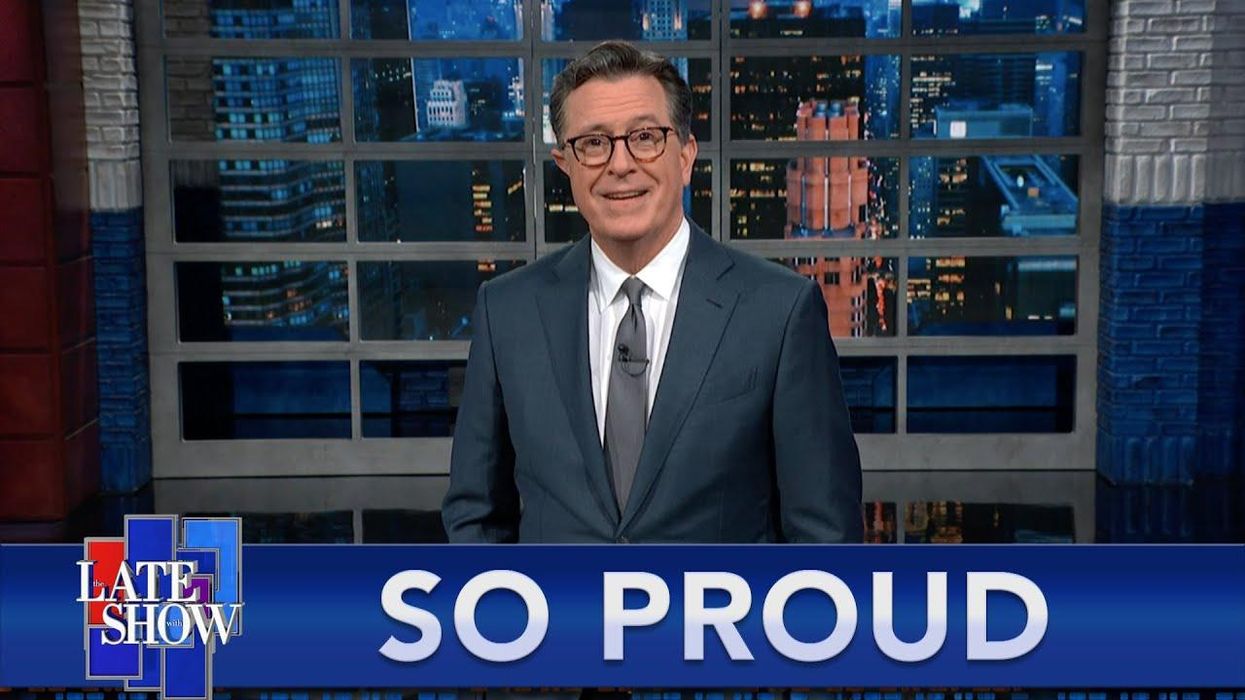 Image via YouTube
Late Show host Stephen Colbert didn't mince words last night when he delivered a message to the Proud Boys leader who mentioned his name in court.
."You are going to jail you neo-numbnut, and if you don't like it, you can come and get me," quipped Colbert during his monologue. "Welcome to the monkey house, brother."
Apparently, Colbert's name came up in a statement from a lawyer representing Joseph Biggs, a Proud Boys leader indicted for their role in the January 6, 2021 attack on the U.S. Capitol. Biggs is charged with seditious conspiracy, a crime that carries a potential sentence of 20 years in prison. Biggs argued that his trial should be moved out of Washington D.C. due to Colbert's"negative press and media coverage about the fraternity known as the Proud Boys."
Wait, fraternity?
"Oh that's right, the Proud Boys is just a fraternity. January 6 was just hazing. I mean we all heard their chant," Colbert, 58, said Wednesday.
Watch the segment below: