Push To Allow California Universities To Again Consider Race In Admissions Falters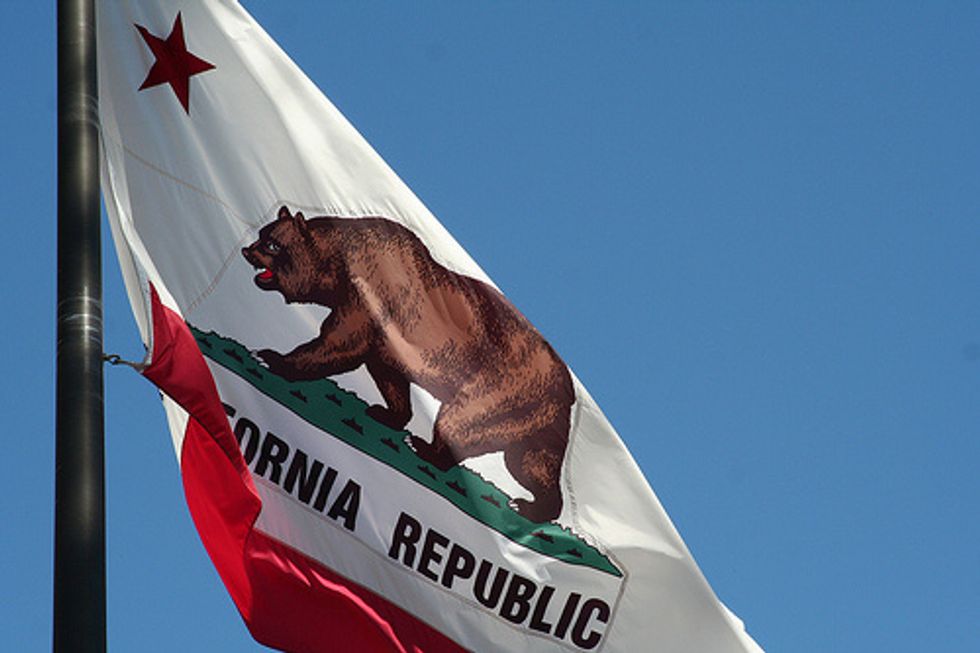 By Katy Murphy and Jessica Calefati, San Jose Mercury News
SACRAMENTO, California — A legislative push to permit California's public universities to once again consider race and ethnicity in admissions appears to be on life support after an intense backlash from Asian-American parents who fear it will make it harder for their children to get into good schools.
A planned referendum sailed through the state Senate in January without fanfare on a party-line vote, but three Asian-American Democrats who initially backed the measure are now calling for it to be "tabled" before the state Assembly has a chance to vote on it — a highly unusual move. And it seems unlikely to get the two-thirds majority in the Assembly without the support of the five Asian-Americans in the lower house.
Over the last several weeks, the three senators who have had second thoughts about the referendum — Democrats Leland Yee, Ted Lieu, and Carol Lieu — said they have received thousands of calls and emails from fearful constituents who believe that any move to favor other ethnic groups could hurt Asian-Americans, who attend many of the state's best schools in large numbers. A Change.org petition to kill the referendum now has more than 100,000 signatures, and email listservs for Chinese-American parents have been flooded with angry posts.
Three days ago, the senators sent a formal letter to Assembly Speaker John Perez urging him to stop the bill from advancing any further. "As lifelong advocates for the Asian-American and other communities, we would never support a policy that we believed would negatively impact our children," the letter states.
Perez is reviewing the request, Will Shuck, a spokesman for the speaker, said Thursday. But even if he put the legislation up for a vote, support for the referendum will likely fall short of the votes needed to get it on the November ballot.
Five Assembly Democrats belong to the Asian and Pacific Islander Legislative Caucus, and if two or more of them vote "no," the bill will fail. Caucus Chairman Paul Fong said Wednesday he has concerns about the proposal but would not say if he or other members of the caucus will vote against it.
"I believe every student should have equal access and opportunity to a quality and affordable education," said Fong, a former teacher.
Since 1996, the year voters approved Proposition 209, state universities have been barred from "discriminating against or granting preferential treatment" to any racial or ethnic group in college admissions, hiring and contracting. Since then, admission offers to black students have plunged 49 percent at Univerrsity of California, Berkeley, and 16 percent at UCLA, the state system's two most prestigious schools.

Democratic state Sen. Ed Hernandez, the author of the legislation to amend Proposition 209, said he wants to restore affirmative action in public education so that California's public colleges and universities reflect the diversity of the state's population. Hernandez blamed a deliberate spread of misinformation about his proposal for the backlash.
"I've gotten calls from parents alleging there will be a quota system and that their kids will never be able to get into college, and that's totally inaccurate," said Hernandez, noting that the change would merely allow colleges to consider race, ethnicity and gender in admissions, not force them to pick certain students over others.
The contention that affirmative action would create racial quotas in college admissions preys on Asian parents' anxieties, said Henry Der, a former state deputy secretary of education who directed the organization Chinese Affirmative Action until the mid 1990s. "I think certain negative forces are trying to exploit it and stir up this fear," Der said.
Der said one of the culprits is Senate Republican Leader Bob Huff, who argued at a packed town hall meeting in Cupertino last month that the percentage of Asian-American undergraduates across the UC system — now about 38 percent — could plummet if the ban was lifted. Der and Huff were both panelists at the meeting.
Huff, a Republican, conceded that he discussed the percentages of Asian-American students in UC and in California, but he said he never asserted there would be a racial quota, or cap. He does, however, believe the proposed policy change could lower the proportion of Asian students in UC schools.
"We're not adding more seats at the university," Huff said. "It just begs the question: Do we really want to go back to a closed chapter in this country's life?"
But Der said any debate that pits ethnic minorities against one another serves no one.
"These Chinese families are not looking at the larger picture. We are not making the investments we need in higher education," he said. "We need to expand opportunities for all students."
In 1996, 61 percent of Asian-Americans voted against the affirmative action ban and most Asian-American groups and associations opposed it as well, said Karthick Ramakrishnan, a political science professor at UC Riverside who directs the National Asian American Survey.
Photo: Amy The Nurse via Flickr