Putin Thanks Romney For Reckless Remarks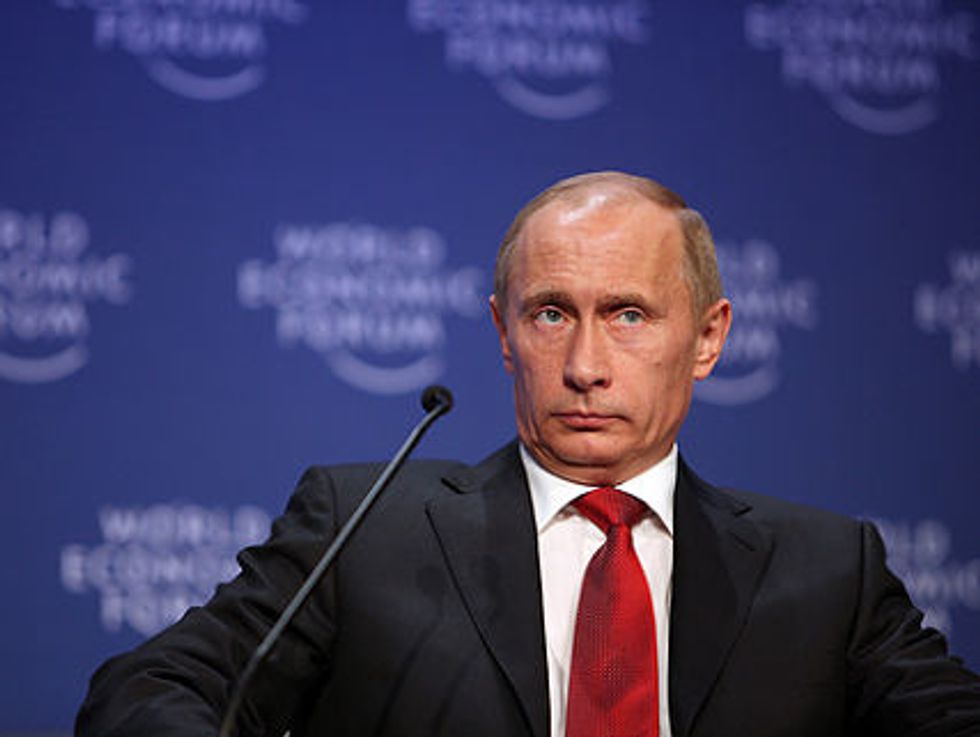 Russian President Vladimir Putin thanked Mitt Romney earlier this week for labeling Russia as America's "number one geopolitical foe," explaining that Romney's position has helped to justify Russia's strong opposition to a NATO missile defense shield in Eastern Europe.
"I'm grateful to [Romney] for formulating his stance so clearly because he has once again proven the correctness of our approach to missile defense problems," Putin told reporters, according to Russian news agency RIA Novosti.
Russia has long opposed NATO's plans to build a ballistic missile defense shield, which would theoretically be able to destroy incoming Russian warheads over all of Europe by 2018, and over the United States as well by 2022. According to Putin, this would irrevocably damage Russia's nuclear deterrent. An interim version of the shield has been up and running since May.
The United States has claimed that the shield is not meant for use against Russia, but to protect from rogue states such as Iran. Russia has demanded that the United States back up that claim with a legally binding treaty. In May, Russia's top military official went as far as to threaten a pre-emptive military strike if NATO doesn't alter its plans.
Although Putin has called President Obama "a very honest man" who is "quite sincere" in his willingness to negotiate with Russia over the issue, he believes that Romney's aggressive stance vindicates Russia's refusal to compromise on missile defense.
"The most important thing for us is that even if [Romney] doesn't win now, he or a person with similar views may come to power in four years. We must take that into consideration while dealing with security issues for a long perspective," Putin said.
Putin's comments reinforce the serious policy implications that come along with Romney's bombastic rhetoric. Although his stance on Russia has primarily been met with mockery — as when Senator John Kerry joked at the Democratic Convention that "Mitt Romney talks like he's only seen Russia by watching Rocky IV" — nuclear security is clearly no laughing matter. That Romney has managed to damage U.S.-Russian relations without even holding a government job should be filed along with his bungled response to the current crisis in Libya and his reckless remarks in Jerusalem over the summer as reasons to seriously doubt his capacity to manage American foreign policy.
Photo credit: World Economic Forum/Flickr