QAnon Psycho Rosanne Barr Gets Show On Fox Nation
@justinhorowitz_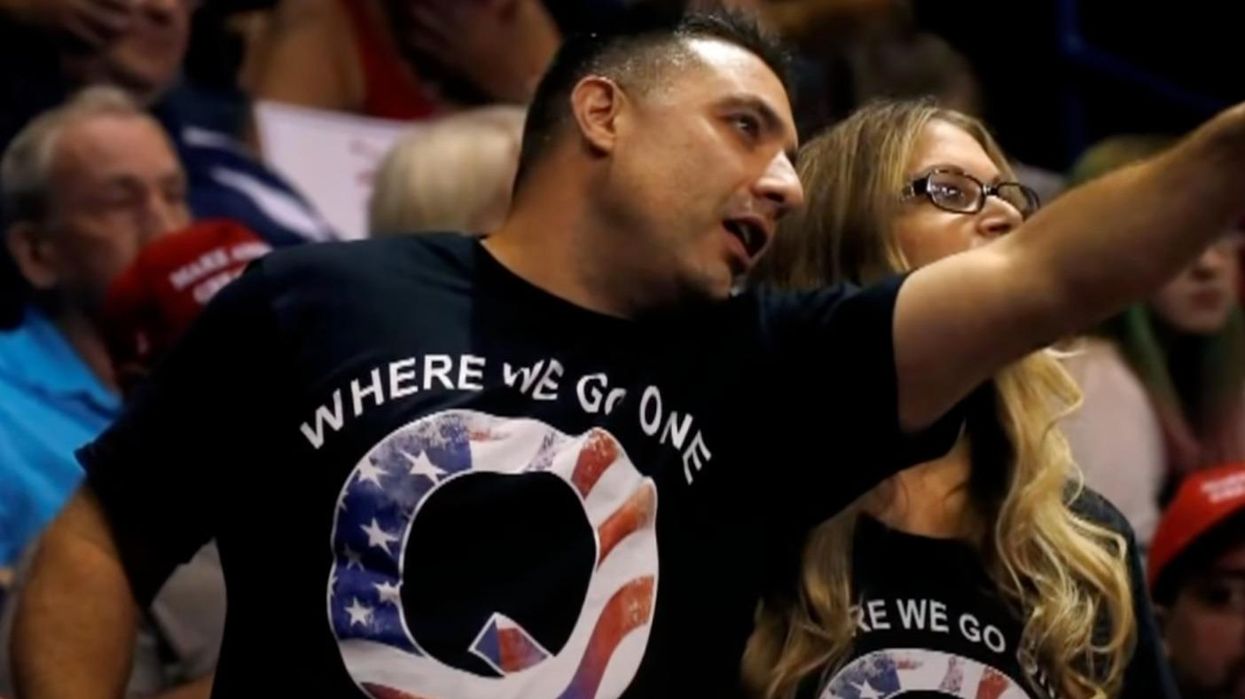 Youtube Screenshot
Comedian, racist, and QAnon conspiracy theory enthusiast Roseanne Barr is slated to produce and star in her own 2023 Fox Nation comedy special. The network's decision to hire Barr continues the streaming service's history of platforming conspiracy theorists and extremists.
In a statement to Deadline, Fox Nation President Jason Klarman said that the outlet is "thrilled" to add Barr to its entertainment catalog.
By enlisting Barr, Fox executives have decided to turn a blind eye to her embrace of QAnon and other conspiracy theories, as well as her racist, anti-Muslim, and antisemitic comments over the years. Barr's history is on par with Fox News' typical programming, however, which has spread conspiracy theories, white supremacy, and violent rhetoric.
Barr is also not the first QAnon adherent to be given their own slot on Fox Nation. Previously, conspiracy theorist Lara Logan and QAnon promoter Isaiah Washington were granted shows on the streaming service.
Here is a brief look at the comedian's history of making extremist claims and pushing conspiracy theories:
Barr's Embrace Of QAnon And Extremist Views
Barr's ABC sitcom Roseanne was canceled in 2018 after she published racist tweets about former President Barack Obama's senior adviser Valerie Jarrett.
Barr appeared on Joe Rogan's podcast in 2019 and promoted the QAnon conspiracy theory.
Barr previously tweeted the QAnon slogan, "WWG1WGA."
Barr conducted an unhinged interview in 2021 with QAnon conspiracy theorist Bishop Larry Gaiters, who has claimed that President Joe Biden performed a "satanic sacrifice" of his own family to gain political influence.
Barr posted a video of herself watching a QAnon video in 2019.
Barr recorded QAnon videos with the late QAnon influencer Cirsten Weldon.
In May 2018, Barr tweeted that Americans should "unite against" CIA mind control program MK-Ultra. This is not the only time she has tweeted about the MK-Ultra conspiracy theory.
Reprinted with permission from Media Matters.