Rabbi Is New Mystery Focus Of Chris Christie Team In Bridge Mess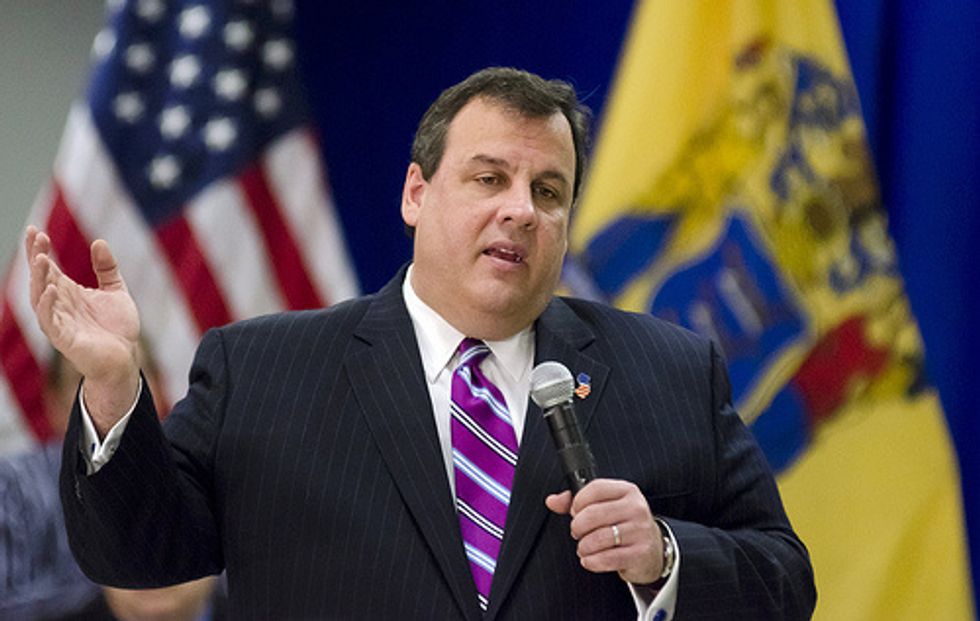 By Joseph Tanfani, Tribune Washington Bureau
TRENTON, N.J. — In the mysterious political grudge-fest that spawned the George Washington Bridge traffic pileup, a new object of ire has emerged: a New Jersey rabbi.
A newly released version of a text exchange between David Wildstein and Bridget Anne Kelly, two key figures in the bridge scandal, shows them exchanging barbed jokes about Rabbi Mendy Carlebach of the Chabad of North and South Brunswick — and chaplain to the Police Department at the Port Authority of New York and New Jersey, which controls the bridges.
Wildstein, appointed to a Port Authority post by Gov. Chris Christie, texted a picture of Carlebach posing with House Speaker John Boehner to Kelly, then working as Christie's deputy chief of staff.
"And he has officially pissed me off," Wildstein wrote, though what the rabbi did to earn that anger isn't spelled out.
"We cannot cause traffic problems in front of his house, can we?" Kelly wrote.
"Flights to Tel Aviv all mysteriously delayed," said Wildstein. (The Port Authority also controls the region's airports.)
Carlebach, who did not immediately respond to a request for comment, has been around Republican politics for years, and has been a supporter of Christie's. He gave the invocation at the 2004 Republican convention and also attended the last one, in Tampa, Fla., according to Chabad websites. Christie appointed him to a New Jersey Israel Commission. And Christie, in response to appeals from Carlebach and other rabbis at his annual Hanukkah party, allowed menorahs in state prisons.
Carlebach told reporters that he has no idea what spawned the grudge. "None of it makes any sense," he told the Record of New Jersey.
The version released Thursday by a state legislative committee investigating the bridge incident contains some previously redacted details — though it does not explain the decision to redirect traffic leading to the bridge for four days in September, creating epic traffic pileups in Fort Lee.
As the controversy was gathering steam, and Patrick Foye, the New York-appointed chairman of the authority, was criticizing the lane closures, Wildstein got an obscenity-punctuated text from Bill Stepien, Christie's campaign manager: "Who does he think he is, Capt. America?"
"Welcome to our world," Wildstein replied.
The emails include urgent messages from the mayor of Fort Lee, Mark Sokolich, asking Port Authority officials whether the lane closures were directed against him as political payback for his decision not to endorse Christie.
This version shows that Kelly initiated a snarky text exchange with Wildstein during the traffic jam: "I feel badly about the kids. I guess," she wrote.
"They are the children of Buono voters," Wildstein replied, referring to Barbara Buono, who at the time was Christie's Democratic opponent.
Kelly and Stepien have refused to provide documents to the legislative committee, citing their constitutional rights against self-incrimination. A judge has set a March 11 hearing in the case.
Bob Jagendorf via Flickr.com