Rand Paul's Trip To Guatemala Is GOP Business As Usual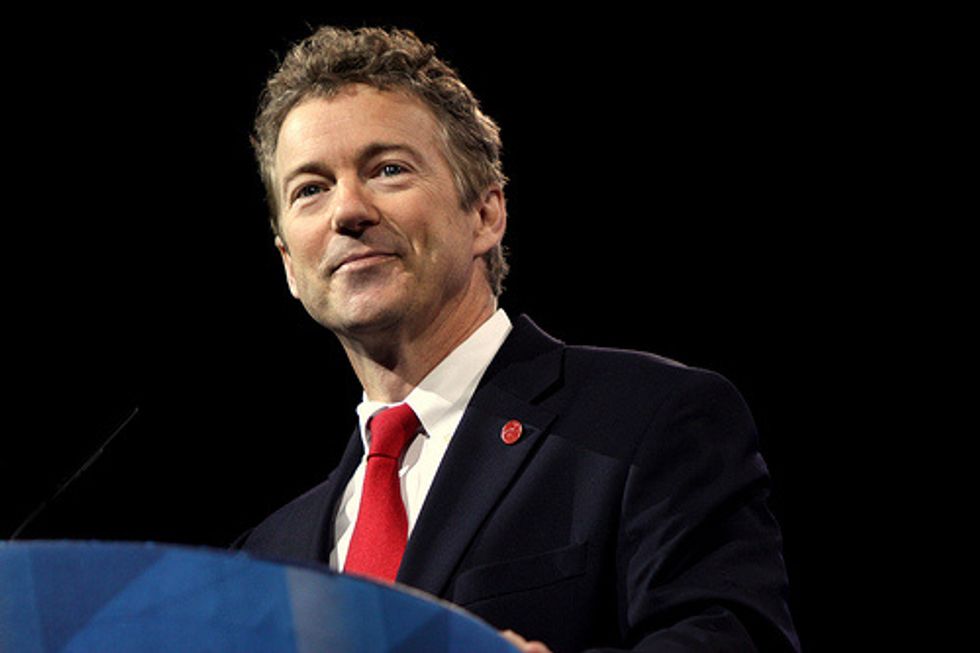 Senator Rand Paul (R-KY), who was a practicing ophthalmologist before joining Congress, is currently in Guatemala doing eye surgeries as part of a humanitarian mission. The trip is admirable, and Paul is certainly making better use of the congressional recess than most of his colleagues, who are busy campaigning and fundraising.
But it is also a blatantly political outing, as evidenced by Paul's entourage, which includes political aide Doug Stafford, conservative ad makers Rex Eslass and Rick Tyler, and a film crew from the right-wing group Citizens United. The goal appears to be further rebranding of Paul as a new breed of Republican.
"[People] won't see him attached to just the ideological or partisan policy debates that take place in Washington," Republican political consultant Kevin Madden explained. "He can step out of that and let people see him through a different lens, that of a doctor helping people."
Unfortunately for Paul, however, the trip has actually reinforced the opposite. Paul is not acting like a different type of politician; he's confirming that he's just like many of his most partisan Republican colleagues.
During an interview with Breitbart News, the right-wing outlet that tagged along on the trip, Senator Paul announced that he backs House Republicans' legislation to confront the border crisis. The House passed two bills before leaving Washington; they would provide $694 million in additional funding to deal with the wave of immigrant children crossing the border, greatly expedite the deportation process for the Central American minors, and end the Deferred Action for Childhood Arrivals (DACA) program that provides temporary deportation relief for some young immigrants.
"I'm supportive of the House bill and I think it will go a long way to fixing the problem," Paul told Breitbart.
Of course, it's unclear how the House approach would actually solve the problem, given that it doesn't allocate nearly enough resources to make a serious impact, and that deporting the "DREAMers" who benefit from DACA would do nothing to deter Central American children from trying to cross the border into the U.S. But in any case, Paul's comments illustrate his true stance on immigration: He's right in line with archconservatives like Senators Ted Cruz (R-TX) and Jeff Sessions (R-AL), and Paul's one-time lunch date, Rep. Steve King (R-IA).
That's not the only way in which Paul revealed himself as the same old kind of Republican. He also took some time to meet Guatemalan president Otto Perez Molina — and actively undermine American foreign policy.
"I told him, frankly, that I didn't think the problem was in Guatemala City but that the problem was in the White House in our country, and that the mess we've got at the border is frankly because of the White House's policies," told Breitbart.
So much for politics stopping at water's edge.
This, too, is hardly unique for Republicans. During the Obama administration, criticizing the president while overseas has become startlingly standard practice within the GOP (Mitt Romney's 2012 trip to Israel, or the Tea Party trip to Egypt last year come immediately to mind).
Paul insisted that he "didn't intend this to be a political trip," but his actions prove otherwise. Not only is he playing politics, but a particularly crass brand of it.
Photo: Gage Skidmore via Flickr
Want more political news and analysis? Sign up for our daily email newsletter!