In Rare Public Rebuke, FBI Humiliates Nunes For 'Memo' Smear Campaign
@EricBoehlert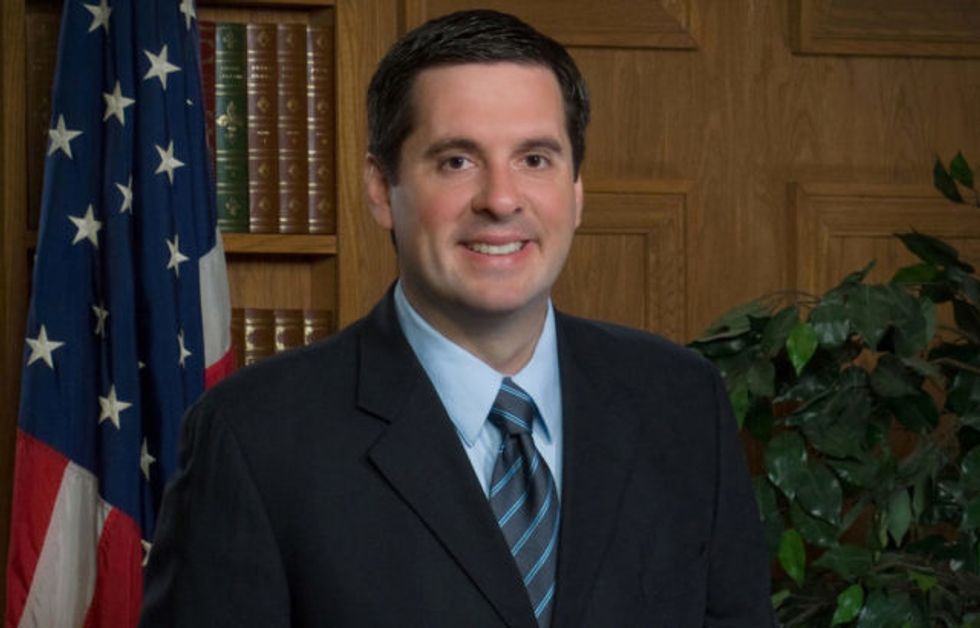 After meeting with Speaker of the House Paul Ryan and White House chief of staff John Kelly and beseeching them not to publicly release a dubious, GOP-concocted hit report on the FBI, the bureau went public with its "grave concerns" on Wednesday.
Clearly hitting the Republican's ongoing smear campaign led by House Intelligence Committee chair Devin Nunes — which is playing out against the backdrop of special counsel Robert Mueller's Russia and obstruction of justice investigation — the FBI statement said: "As expressed during our initial review, we have grave concerns about material omissions of fact that fundamentally impact the memo's accuracy."
It's extremely rare for the FBI to issue public statements regarding pending intelligence matters, let alone to pick a fight with the White House.
Then again, it's extremely rare for a major political party in this country to wage a months-long campaign to destroy the FBI in hopes of protecting their president who remains the center of a special counsel investigation.
On Wednesday, moderate Democratic Sen. Joe Manchin from West Virginia lashed out on the pending GOP mini-report, which emerged from the House Intelligence Committee, calling it a "scam" and "asinine."
The rare FBI statement was certainly approved by Christopher Wray, the bureau's director, who was appointed by Trump last summer.
The extraordinary development, and the fact that the FBI feels it needs to now go public regarding its battle with House Republicans and the White House, comes one week after Trump's own Department of Justice sent out a warning signal about the GOP's smear campaign.
It "would be extraordinarily reckless for the Committee to disclose such information publicly without giving the Department and the FBI the opportunity to review the memorandum," the Justice statement stressed.
Democrats, members of the intelligence community, and officials at the Justice Department and FBI have stressed that the smear memo, which is basically just partisan oppo research, does not provide an accurate description of how the FBI has functioned with regard to the Russia investigation.
And that's precisely why GOP House members have refused to corroborate their report. Specifically, they refuse to share with anyone what the sources are for the cherry-picked memo. House Republicans won't even share that information with Republicans in the Senate.
But the White House needs to create a massive diversion from the Russia and obstruction of justice probes, so they're poised to join forces with House Republicans and publicly release the shoddy, reckless report.
And they'll do it over the FBI's "grave concerns."