Sandra Day O'Connor — A Reagan Nominee — Says Obama Should Pick Scalia Replacement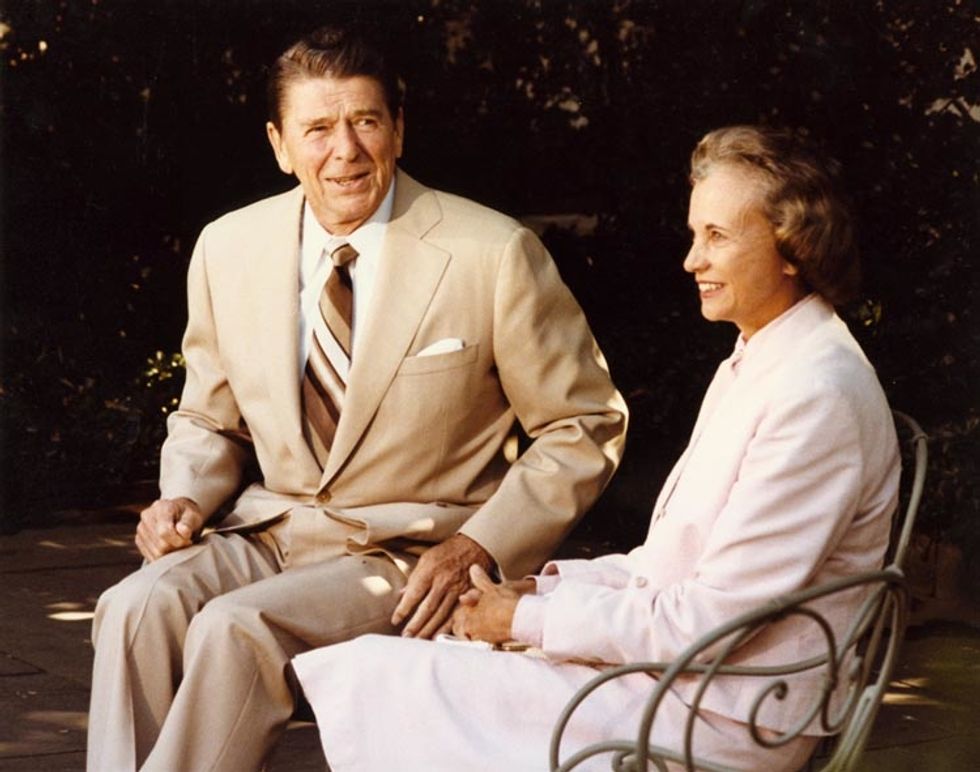 As the fight over picking a new Supreme Court justice trudges on, former justice Sandra Day O'Connor, nominated to the court by Ronald Reagan in 1981, voiced her support of finding a replacement immediately.
"I think we need somebody there to do the job now and let's get on with it," she said, in an interview with Phoenix-based Fox affiliate KSAZ. "It's an important position and one that we care about as a nation and as a people. And I wish the president well as he makes choices and goes down that line. It's hard."
Antonin Scalia was also nominated by Ronald Reagan, in 1986, but was much more conservative than O'Connor from the bench. O'Connor's loyalty to conservative values were questioned during her confirmation process, given she cast a preliminary judgement as an Arizona state legislator that supported repealing an Arizona law that effectively criminalized abortions.
Scalia's sudden passing has further upped the ante on this fever-pitched election cycle. Senate Republicans, including presidential candidates Sen. Ted Cruz and Sen. Marco Rubio, have said they will not support an Obama nominee, insisting instead that the newly-elected president make the nomination — that would be the longest delay on a Supreme Court nominee in history.
O'Connor's support for Obama and the Democrat's position is the latest in a series of endorsements from conservative personalities. Peter Johnson Jr., Fox News Chairman Roger Ailes's personal attorney, made similar comments, saying the Republicans "have to recalibrate immediately." Shortly afterwards, two Republican senators — including Sen. Chuck Grassley, a crucial voice as Chairman of the Judiciary Committee — said they wouldn't automatically oppose any nominee Obama put forth.
Photo by: National Archives and Records Administration/Creative Commons