In Real Life, Higher Minimum Wage Doesn't Kill Jobs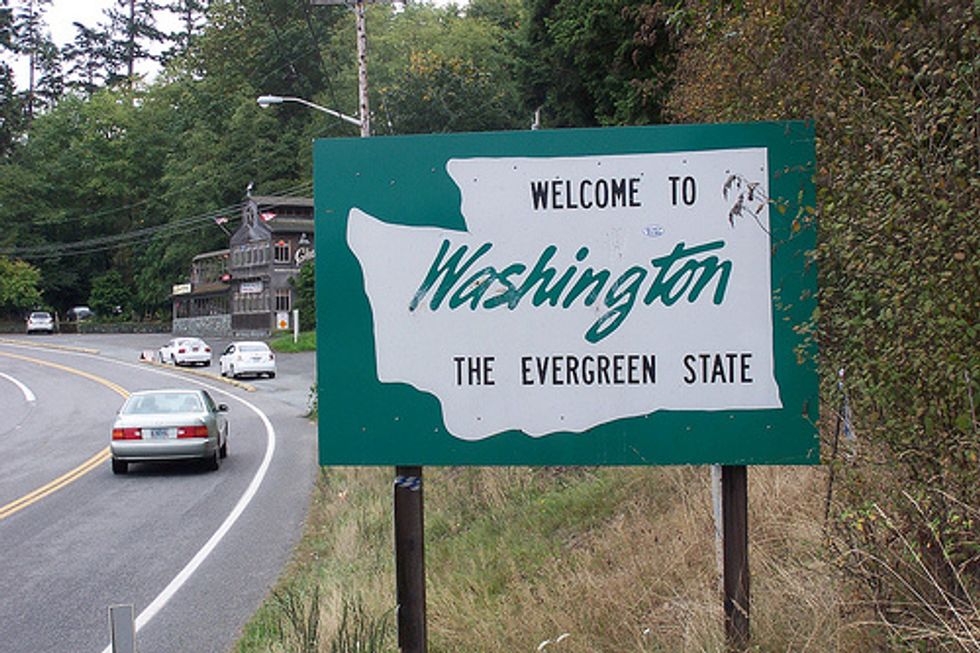 Feb. 24 (Bloomberg) — Economists and government officials endlessly speculate on the impact of raising the $7.25 federal minimum wage.
Most recently, a report by the nonpartisan Congressional Budget Office said that raising the federal minimum wage to $10.10 an hour might cut employment by 500,000 workers. That is balanced by the projection that higher pay could also boost about 900,000 people out of poverty.
But some places in the U.S. already have real-life experience with raising their minimum wage.
Washington state, for example, has the nation's highest rate, $9.32 an hour. Despite dire predictions that increases would cripple job growth and boost unemployment, this isn't what happened.
At 6.6 percent, the unemployment rate in December was a click below the U.S. average, 6.7 percent, and the state's job creation is sturdy, 16th in the nation, according to a report by Stateline, the news service of the Pew Charitable Trusts.
In Seattle, where metropolitan-area unemployment is 5.3 percent, that $9.32 sounds so yesterday. The mayor and city council are practically in a race to see who can move faster and with more gusto to increase the minimum wage to $15 an hour.
Safe bet: They will make a move by summer. Seattle could then surpass San Francisco, another city that fancies its role as a laboratory. The City by the Bay's minimum wage is the highest (not counting airport workers), at $10.74 an hour, and officials are discussing a new rate of about $15.
While Seattle and San Francisco are unrepresentative of the nation, they have helped pressure their states to raise their minimum wages. Fifteen years ago, Washington voters approved an initiative giving the lowest-paid workers a raise almost every year, with increases now tied to inflation. Those increases produced the highest U.S. rate, although California could lap that in 2016 when it hits $10 an hour. Washington governor Jay Inslee and Democratic legislators have been pushing to raise the statewide amount to almost $11 or $12 an hour, but that now seems unlikely this year.
Critics of the voter-approved increase in Washington said it would harm the economy and cause businesses to flee to lower-wage states, such as neighboring Idaho, where the minimum wage is $7.25 an hour. That didn't happen, as the experience of Washington counties bordering Idaho show.
At the Olive Garden in Coeur D'Alene, Idaho, the spaghetti and meatballs are about $1.70 cheaper than at the Olive Garden about a half-hour away in Spokane, Washington. That may be explained by Idaho's lower minimum wage, taxes, land costs or something else. A restaurant spokeswoman would only cite vague costs of products and of doing business in various locations. Whatever it is hasn't stopped Olive Garden from operating two restaurants in the Spokane area.
Bruce Beckett, government affairs director of the Washington Restaurant Association, said he wasn't aware of any restaurants bailing out of Spokane for Idaho. He said he had heard anecdotes about local restaurateurs buying cheaper supplies in Idaho — fairly small potatoes.
Two bakeries moved across the border a few years ago, said Robin Toth of Greater Spokane Incorporated, a Chamber of Commerce and economic-development organization, but she said those businesses cited Washington's taxes, not its higher minimum wage, as the reason for doing so.
Yes, but what about businesses that can be based anywhere?
The Spokane chamber group had heard of one telemarketing company that had considered an operation in Spokane, then chose El Paso, Texas, instead. The company mentioned the higher minimum wage.
To be fair, it is difficult to measure what didn't happen: the businesses that didn't locate in the state, the job growth that vanished, the young people who missed opportunities. There is fear that adults are taking some jobs from teenagers. The state teenage unemployment rate is about 30.6 percent, compared with a national figure of 22.9 percent.
But over the years, states have raised the minimum wage above the federal level without major harm.
A study at the University of California at Berkeley compared hundreds of pairs of adjacent counties in states with differing minimum-wage rates and concluded that a higher minimum wage didn't significantly affect employment.
"We found in these cross-border comparisons that employment did not decline on the higher wage side of the border,'' said Michael Reich, one of three authors.
The research found that employers in places in the U.S. where the minimum wage was higher, as in eastern Washington, had an easier time recruiting and retaining workers, said Reich, who directs Berkeley's Institute for Research on Labor and Employment.
"As a result, they saved on hiring and turnover costs, as well as the costs of not being able to fill all their vacancies," he said. "Increased labor supply, together with small price increases in restaurants, could explain why we did not find employment moving to lower wage areas, such as in western Idaho.''
Minimum-wage workers are younger, often single, perhaps working two jobs in leisure, hospitality, food preparation and serving. A single individual working full time and being paid Washington's minimum wage earns more than the federal poverty level.
That changes if the earner is supporting a family. Maybe Seattle's ascent into $15 territory — along with a few other cities — will eventually give Washington and other states the political will to follow this path. There is little real-life evidence to discourage them.
(Joni Balter is a longtime Seattle columnist and writer who contributes to local NPR and PBS affiliates.) 
Photo: J. Stephen Conn via Flickr