Red Cross Counselors Offer Help To Grieving Families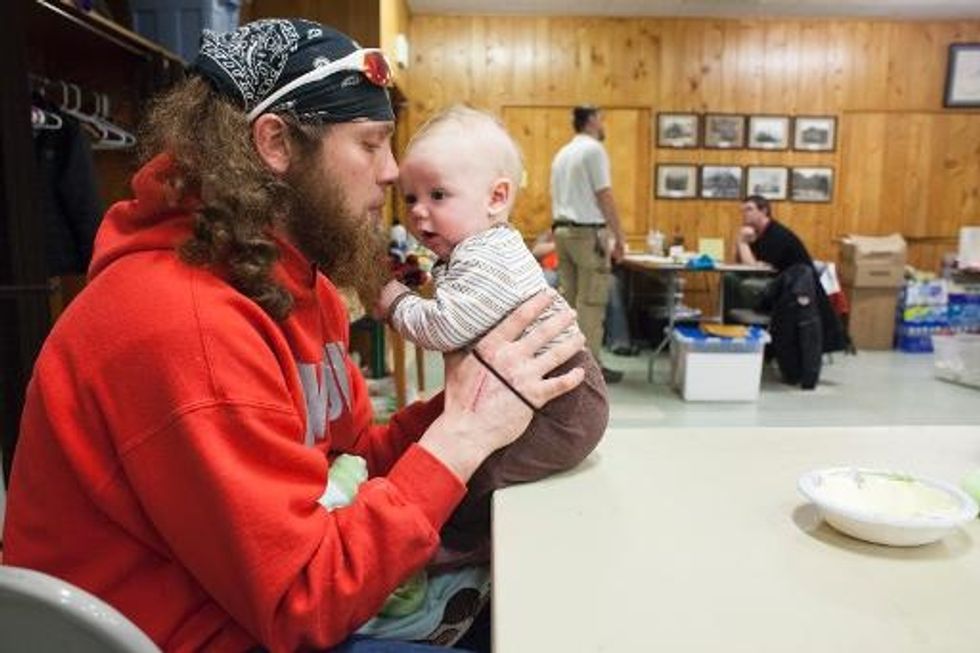 By Lornet Turnbull, The Seattle Times
ARLINGTON, Wash. — Slowly, gradually, the families who have suffered the loss of loved ones and homes are starting to talk to mental health counselors about what comes next.
"They haven't talked about recovery yet, about where they're going to live. But that's starting to happen," said Ron Matayoshi, an American Red Cross volunteer from Honolulu who is providing mental health counseling. "That's where case work comes in. It's been a week now. People need services, they need to see to their financial needs, manage their families, get back to housing. It's very important for them to … take care of their emotional needs."
Matayoshi, a professor of social work at the University of Hawaii, is one of nearly 300 Red Cross volunteers from across the country providing a range of services to victims of the Oso-area mudslide, their families and rescue workers and other volunteers.
He has the soft, soothing voice of someone trained to listen.
When he arrived last week, Matayoshi was assigned to the Red Cross shelter at Post Middle School, where families displaced by the disaster have been staying and where relatives of victims — many from out of state — have been showing up.
A few days ago, he was reassigned to the staging area for volunteer rescue workers at the Oso Fire Department, where he's talking to workers faced with the gruesome task of searching for those missing.
What he found here, Matayoshi said, is not quite what he expected.
"I expected to find what they tell me is a normal disaster," he said, describing a scene where small pockets of family members surround the victims and professionals search for the missing.
"I didn't expect the kind of tight-knit community that exists here, where everyone has been impacted by this disaster," he said.
Matayoshi said a lot of what he and the 34 mental health counselors do is observe, build trust and wait for the right time to approach grieving families or volunteer rescue workers and to get them to talk about what they are feeling.
"They don't just come up to you and say, 'Let me tell you my story.' We are developing relationships. We are new here. We are outsiders. We want to provide a friendly ear."
Once they approach, he said, the counselors "kindly probe."
In their search for closure, the families talk about how to identify a loved one, he said. "They want to talk about DNA testing, the length of time it will take to make an ID, how it is done."
"We hear them asking the questions of the incident commander."
He said the families frequently are surrounded by relatives and friends. "We watch. You don't want to be a pest."
"There are quiet moments when we can approach, happy moments when we can approach. You sometimes see them looking at pictures and passing them along and talking about them. That's a private time, and not the time for me to go in and ask, 'Who is that?'"
Then there are those moments, he said, "When they hear news from the incident commander that is too overwhelming and you see some stand up and have to leave. These are moments you just watch and see."
"The losses are pretty significant. The stories they are telling are unreal. I cannot imagine the pain they are going through."
He said those who need long-term help are referred to a case worker.
Matayoshi said he's met family members who have come from across the country and want to reach the slide site.
"They don't understand that the zone is now a biohazard," he said.
Rescue workers, he said, want to talk about the process, what they see. "This is a slow process and they don't want to miss anything. Inside they are thinking of the families."
David Ryder